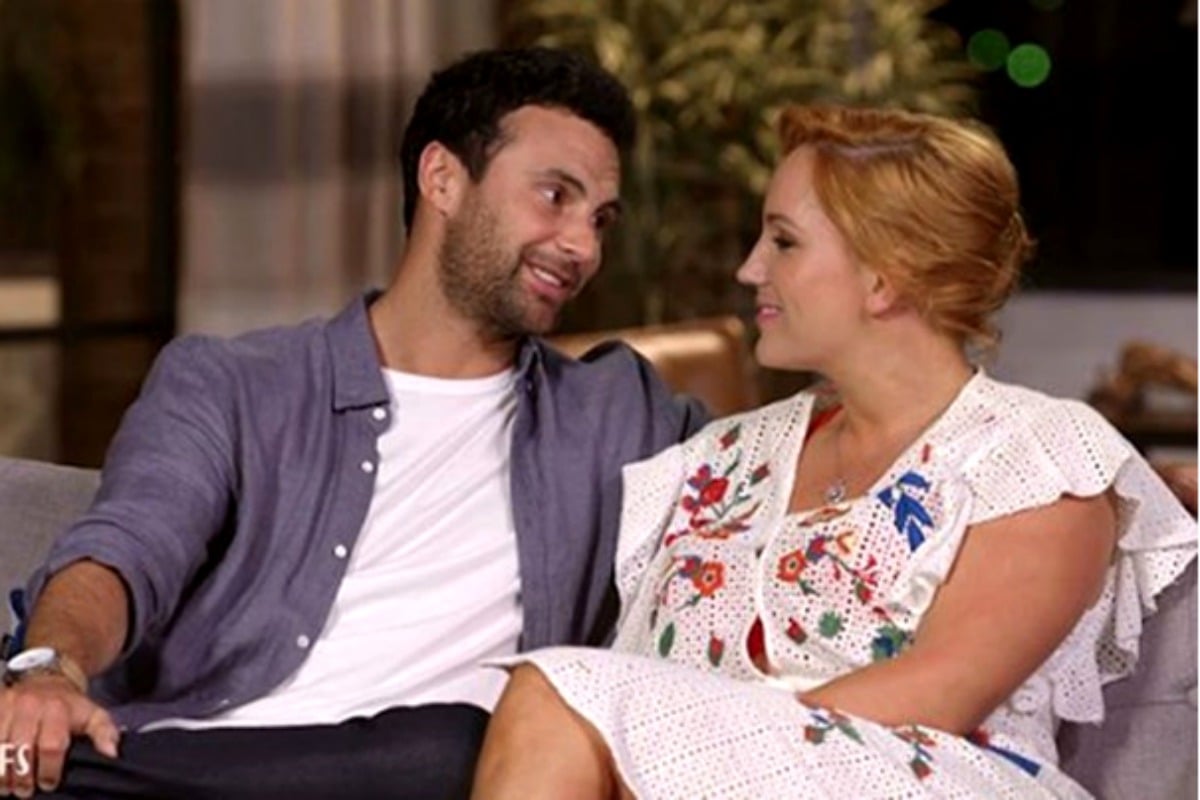 To catch up on all the Married at First Sight 2019 recaps and gossip, check out the Twins recaps, visit our MAFS hub page, join our 'Married at First Sight Lols' Facebook group and sign up to our weekly Mamamia Celebrity newsletter. We've got you covered.
After eight weeks of Married At First Sight, we've come to believe that either a) the editing team don't have great attention to detail, or b) they've drastically underestimated the obsession of fans.
Because these editing fails are getting out of hand.
This week viewers spotted yet another error in Sunday night's episode – this time involving Jules and Cam.
A conversation about how they were feeling about the current state of the experiment, i.e. the way in which everyone keeps cheating and/or lying, was made significantly less… authentic by a recurring problem.
Cam's watch.
It kept disappearing and reappearing. It could be seen when they hugged, but then vanished in the moment that was supposedly immediately after.