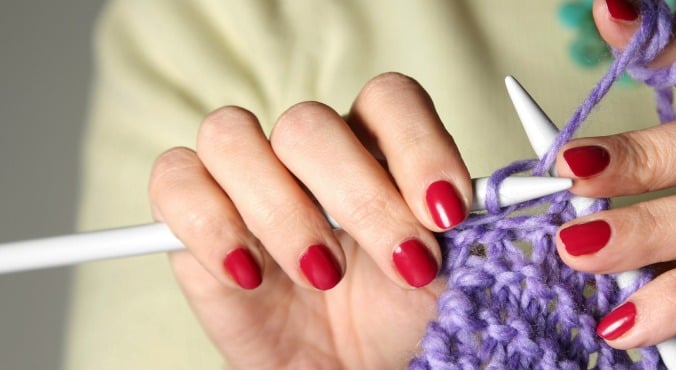 Image: iStock.
Finding your 'flow' is good for your health. Whether it be colouring-in, writing or candle making, losing yourself in an activity you enjoy can make you really, really happy.
But don't just take my word for it; science says so too.
One study, published in Annals of Behavioral Medicine, followed over 100 adults as they went about their daily activities, and found those who had hobbies — any hobby — were 34 per cent less stressed than those who didn't. Not only did they report feeling happier, their heart rates were lower too.
If you've ever been in the middle of something, looked up at the clock and realised five hours has passed and it felt like thirty minutes, then you, my friend, have a mindful hobby. If you don't? You can relax, because we have you sorted. Here are seven of our favourite activities to lose ourselves in.
1. Playdough-ing.
Playdough is the new colouring in — haven't you heard? Mamamia's Creative Director Mia Freedman is firmly on board.
"I am such a fidgeter. I find it hard to concentrate for long periods of time and my default is picking at my nails or my cuticles. I need something to touch and play with if I have to sit still. Meetings are the worst for me. Play dough really helps," Mia says.
"I first discovered that when I was in a strategy session and the facilitator handed out tubs of Play-Doh to everyone. It really helped! Now I buy my own and I have it in my office and I bring it to meetings and when I'm recording my podcasts too. My podcast guests love it."
WATCH: Is play dough really the path to mindfulness? We gave it a try. (Post continues after video.)
2. Tidying.
Here in this warm, safe space, I bring to you my idea of calm: cleaning.
If, like me, like to tidy up when you're feeling a little overwhelmed, take comfort in knowing that there is a scientific reason why it feels good (also take comfort in the fact that you can't be judged. Because this is The Glow and judgment does not exist here.)