"It's the reclaiming of it. It's replacing yourself as the person of power… It's reclaiming the power, isn't it?"
That's how Cal Wilson chooses to look back on one of the most horrible experiences in her 46 years.
"I want to tell the story of the barracuda because I want to talk about it," the comedian said on The Guilty Feminist podcast, alongside host Deborah Frances-White and fellow guest Celia Pacquola.
"I wasn't one of the cool kids at high school, I was a nerdy drama kid and in the last year in high school I suddenly started to be on the periphery of the cool kids. [The rugby players] were the popular guys."
But if you were a girl at Wilson's school, claiming popularity came with a peculiar caveat. You must receive a 'barracuda' from the rugby players – something that "was like getting the blue tick on Twitter… the verification from the rugby team", she explained.
"What happened was that if you were one of the girls that the rugby players approved of in some sense, they would grab you and hold you down, and one of them would bite you on the ass hard enough to leave a bruise," Wilson told the live audience.
"They didn't take your pants off or anything like that; they'd bite you through your clothes."
The memories of getting given a barracuda are vivid for the New Zealander, who has since moved to Melbourne.
"I was thrown to the ground. I had my arms pinned, I had my legs pinned and I was bitten on the ass," she said. "I didn't know how to feel about it. It never occurred to me to go home to my parents and go, 'I've just been assaulted by a rugby player'. It just didn't occur to me that was something you could say."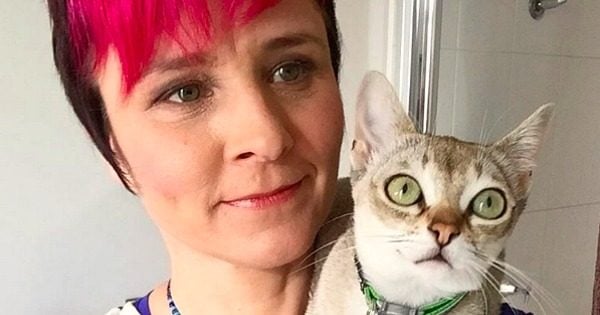 The bruise lasted for two weeks, as did the jeering comments by her locker, asking "How's your barracuda, Cal?"
"And then they did it again. They wanted to give me another barracuda."
"As they threw me to the ground in the common room, I had a rugby player holding my arms down and a rugby player holding my legs down, and the third guy was going to bite me on the ass, and I had Bruce at the front who wasn't a rugby player... he was like the ring leader. And he was holding my hands down and he was in my ear going, 'Are you mad, Cal? Are you mad?'"
A teenage Wilson started to struggle.
"I just suddenly went 'I don't want this to happen any more, I don't want to be bitten again.' And so I started struggling, and then I had this realisation that I couldn't move, I was pinned down."
Terrified and helpless, her fight or flight response kicked in.
"I felt like I was struggling for my life, I had this fear of like, 'Shit, I've got to get out of this'. I was struggling with all of my might and I could not move and I had this horrifying, ugly epiphany that if I was in this situation for real - if I had three men holding me down - that I would literally be f*cked.