Almost 48 hours on from Kim Kardashian West's Paris robbery, Caitlyn Jenner has posted a message of love and support to her stepdaughter.
Posting a black and white image of Kim to her Instagram account on Wednesday, 66-year-old Jenner wrote, "Love my girl! After hearing the full story, I'm so thankful she's okay. It's a reminder for us all to be careful in the uncertainty of this world."
The post comes after the shocking news that 35-year-old Kardashian West was held at gunpoint by five masked gunmen during the early hours of Monday morning while inside her Paris apartment.
The robbers are said to have bound the mother of two's wrists and thrown her into a marble bathtub before combing the expansive apartment for jewellery and mobile phones.
Kim, Kris and Caitlyn. Source: Instagram. 
The gang escaped on hire bicycles just six minutes later, taking approximately $14 million of jewellery with them.
The post from Caitlyn Jenner is the first to have been offered from the family following the robbery.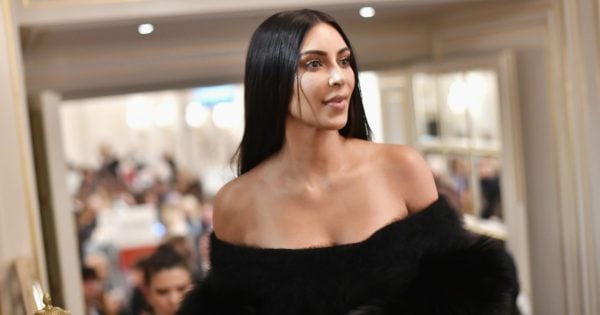 Kim Kardashian was shaken but unharmed. Source: Getty.
The youngest of Kardashian West's sisters, Kylie Jenner, posted a photo from her August birthday to Instagram on Wednesday but did not mention her sister's recent ordeal.
Jenner was married to Kim's mother, Kris for 22 years and the pair are said to have a close relationship, with Kim being one of the first members of the family to publicly support Caitlyn following her 2015 transition.
Listen: The MMOL team discusses Kim Kardashian's robbery, the conspiracy theories and why the reaction online was so disappointing.