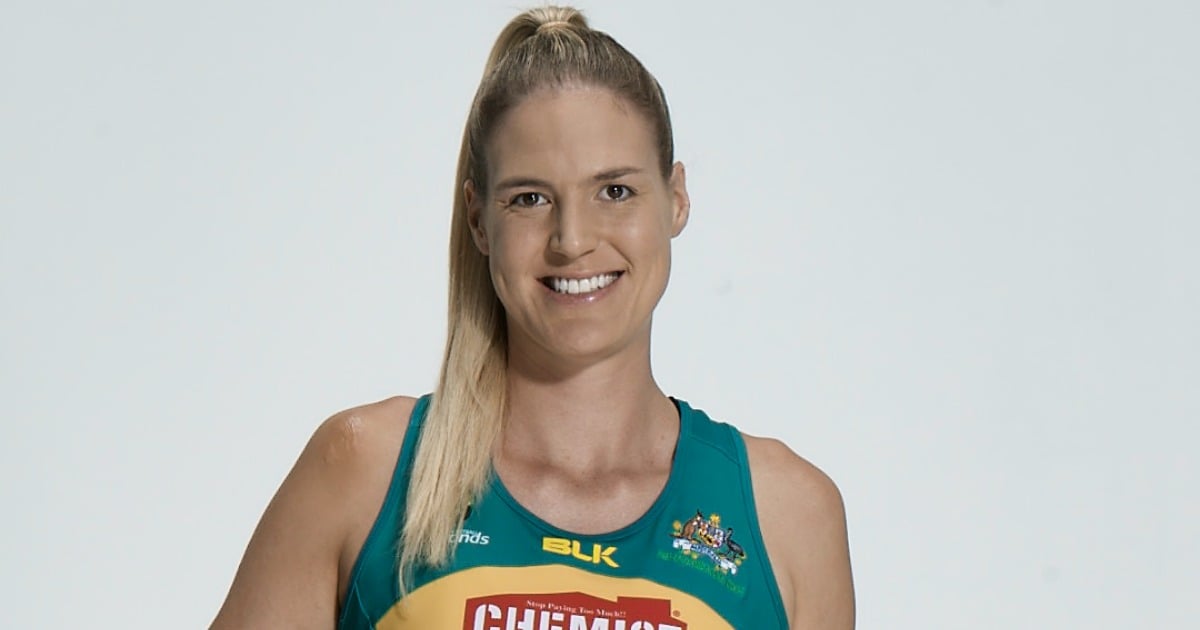 By the time she finished primary school, Caitlin Bassett was close to six feet tall.
Growing up, she'd assumed being taller than everyone her age was perfectly normal. Then the comments and stares began — and nowhere did she feel her height more keenly than during her daily train ride to school.
"I had to put up a wall. It was constant; people were in my face saying, 'Oh my God, how tall are you?' 'Look how tall that girl is!' or making comments about how big my feet were," Bassett recalls.
At the time, the Blythewood girl couldn't have possibly have known her height would be the gateway to a professional sporting career. Like most self-conscious teens, she wanted nothing more than to be just like her peers.
"I wanted to fit in and wear the cool clothes they were all wearing, but none of that stuff fit me," she admits. "I kind of wanted to be invisible."
Despite her wishes, 'invisible' is the last word anyone would use to describe Caitlin Bassett.
Now standing at 6'4″ (194cm), the 28-year-old is the eagle-eyed Goal Shooter for the Australian Diamonds and West Coast Fever netball teams.
She's played at the Commonwealth Games and two Word Championships, taking home gold at all three, and last year she bagged the Liz Ellis Diamond — netball's most prestigious individual award. Not bad.
It's no secret that height is an asset on the netball court — every tall girl in the country has fielded the 'so, do you play netball?' question countless times — so it's surprising to learn Bassett was a relative latecomer to the game.
One of her Year Six sports teachers saw her potential and got her into the school netball team. "I had never played before, and he put me down the defense end [thinking that] with my long arms and legs I would be pretty intimidating," she says.
He was right, of course — and Bassett's feelings about her most defining physical feature began to change almost immediately.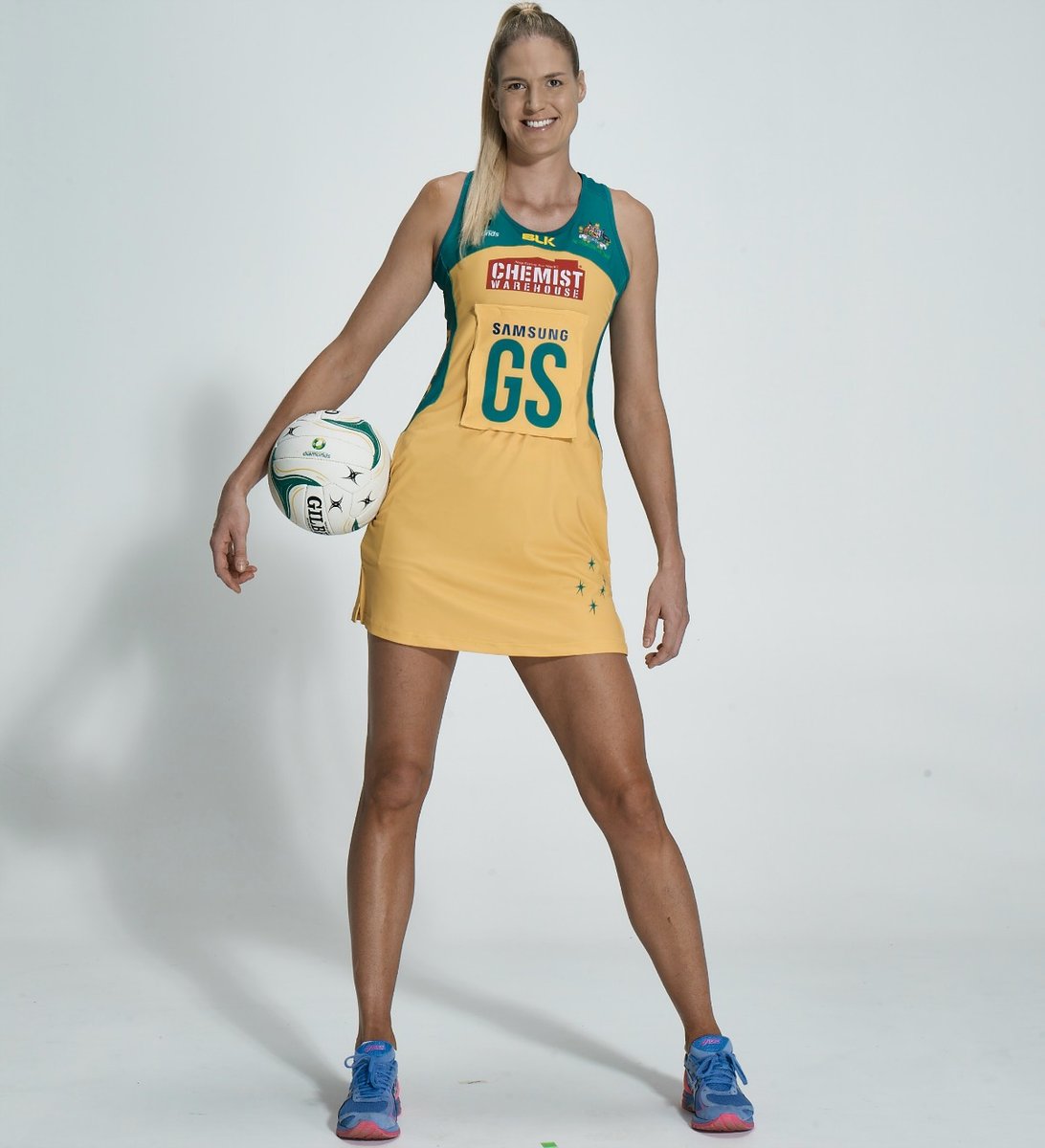 Image: Samsung (supplied)
"My height was suddenly something that was awesome instead of something that I hated. People normally didn't want to pick me in their teams for [sport], because I was not a great runner and my coordination wasn't fantastic. It was something I'd never experienced," she says.
Bassett rose through the ranks of her local league quickly, and began playing with older girls — though her skills took a while to catch up, something that frustrated her.
She credits the support of her teammates in helping her overcome these confidence issues, particularly when she began playing for the Perth Orioles (now West Coast Fever) at the age of 16.
"The older girls in the team really nurtured me and spent extra time training with me... helping me get my confidence off the court back," Bassett explains.
"When I was on the court I felt great, but as soon as I stepped off the court I went back to not feeling so positive about the way I looked. So they really helped me develop in that area."
Watch: Caitlin Bassett discusses how netball helped her embrace her height. (Post continues after video.)
Bassett has been playing netball professionally for a decade now, and she's come to appreciate that an athlete's mental wellbeing is just as important as their physical form.
"You can train as hard as you want and you can be physically in perfect shape, but if your mind's not telling you the right thing it can be really hard to perform. That's what I was experiencing; I had extreme nerves and when I was getting out there I wasn't feeling super confident," she admits.
Working with a sports psychologist has helped Bassett develop techniques to combat these feelings.
"When people made comments about my height, instead of naturally slumping and putting my head down I would keep my head up and put my shoulders back. These simple body language things, and doing some visualisation, really helped me as a person," she explains.
The comments and stares aren't likely to stop any time soon, but Bassett believes adjusting her reaction to them has been a "huge part" of dealing with her body image issues.
Bassett putting her long limbs to good use against New Zealand. (Image: Getty)
"When I accepted that I can't control what people are going to say to me, I felt like a weight had lifted off my shoulders," she says.
"People are always going to make comments, but I'm not going to let that ruin my day. If I had a dollar for every time someone mentioned my height I'd be stinking rich. I just put a smile on my face and I make a joke about being a gymnast."
Jokes aside, Bassett admits there are some frustrating practical challenges of being a taller-than-average woman, most of which pertain to clothing.
"It would be great to be able to walk into a shop and walk out with a pair of shoes that actually fit me," Bassett, a size 12, says. It doesn't stop at the feet; right now she's also on a mission to find a pair of black pants, which is proving to be "a nightmare".
"All of them are way too short and they just look disgusting and weird. Jeans are a little bit easier, I find — there's a brand called G-Star and they go up to a 38 inseam. So I order as many as them as possible," she explains. (Take note, tall readers.)
As for dating, Bassett says she isn't too concerned by height — her own partner is a couple of inches shorter than her — but a taller partner is a "big criteria" for some of her fellow netballers. But she understands the frustration of seeing very tall men dating women who are much shorter.
"I'm like, 'Mate, there are so many shorter guys… go and deal in your own pool'," she laughs.
Bassett has spoken about her path to body acceptance for the Rethink Role Models campaign, part of Samsung's partnership with Netball Australia.
She and four of her fellow Diamonds — Sharni Layton, Laura Geitz, Paige Hadley and Kim Ravaillion — appear in a series of videos aimed at inspiring young Australians to feel confident and chase their goals.
"When I was growing up there weren't a lot of positive female role models that were easily available for me to see. I mean, I was passionate about netball when I was 11, but I couldn't have told you who was in the Australian team," Bassett says. (Post continues after gallery.)
More Aussie sportswomen we admire.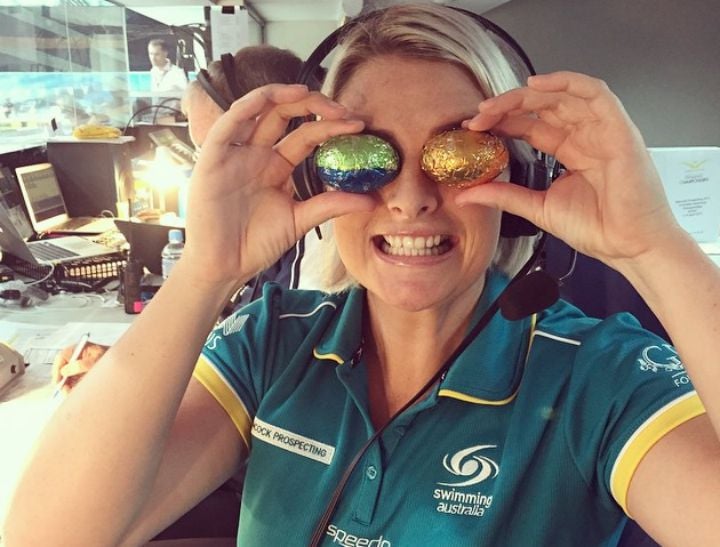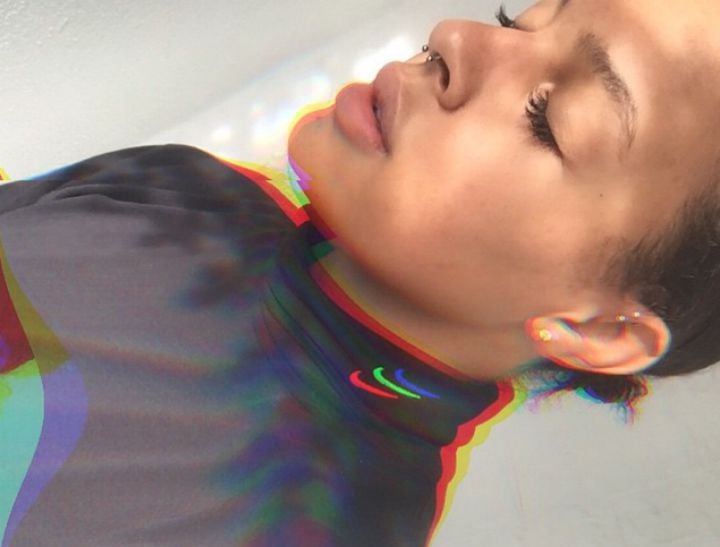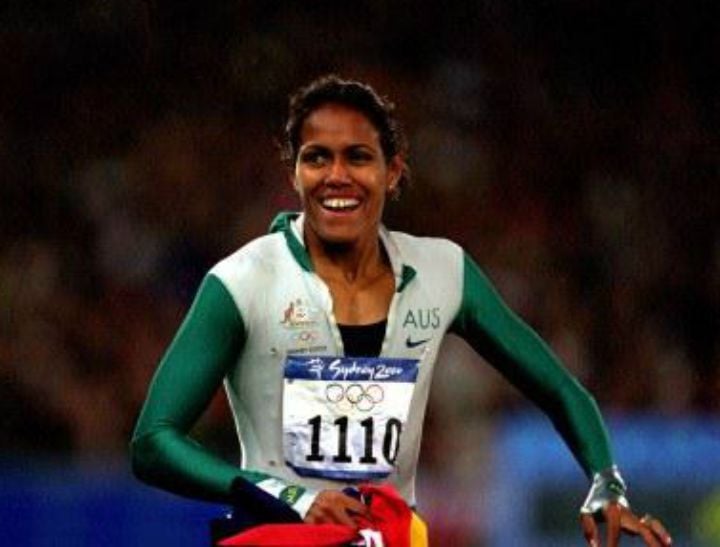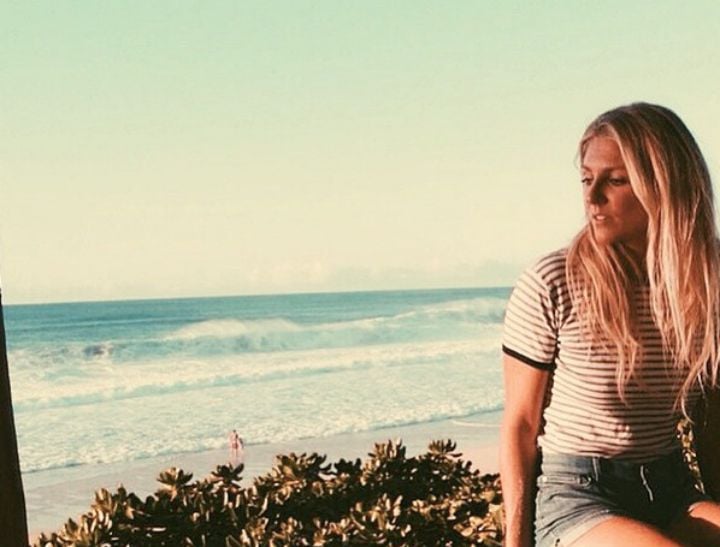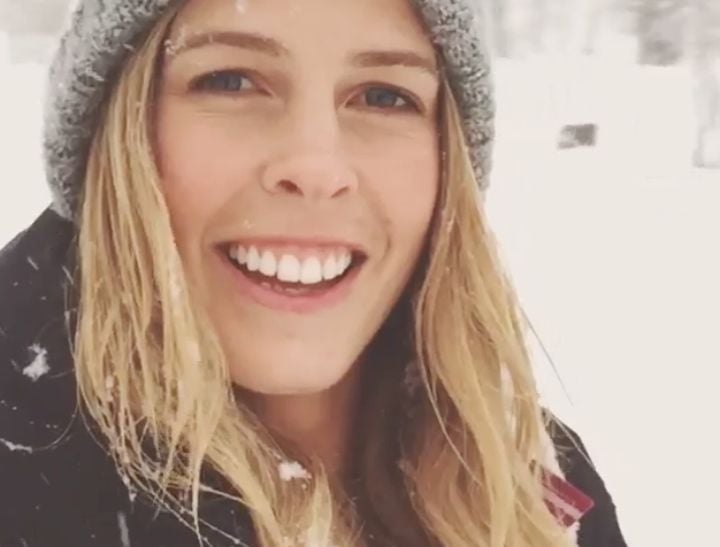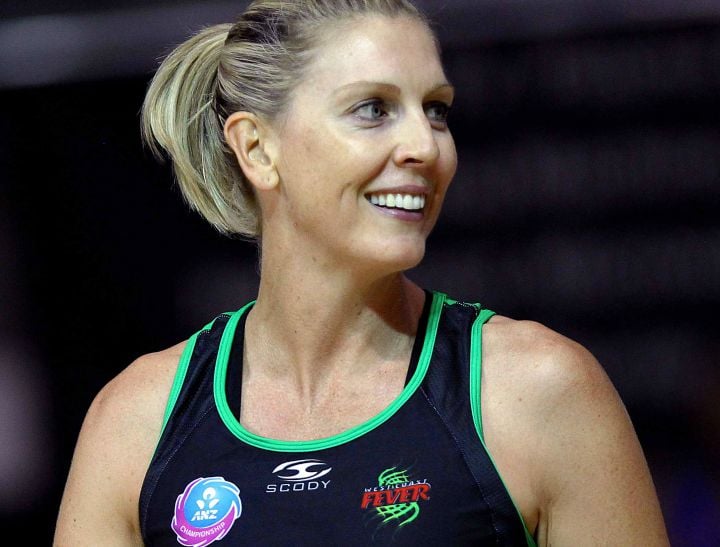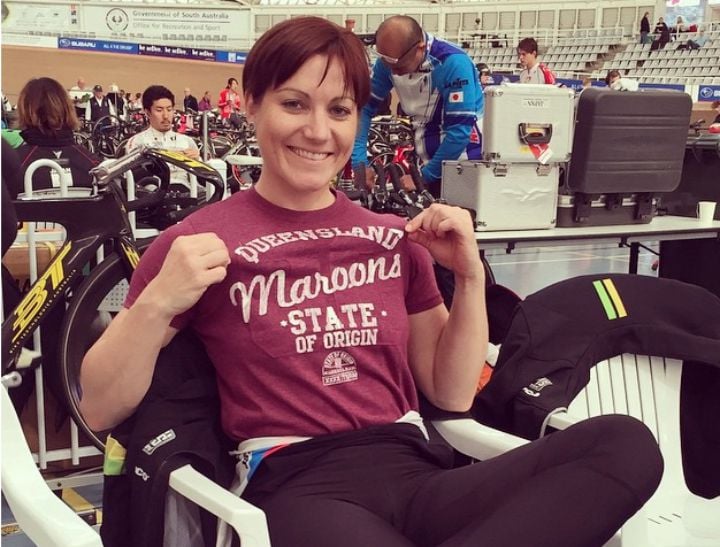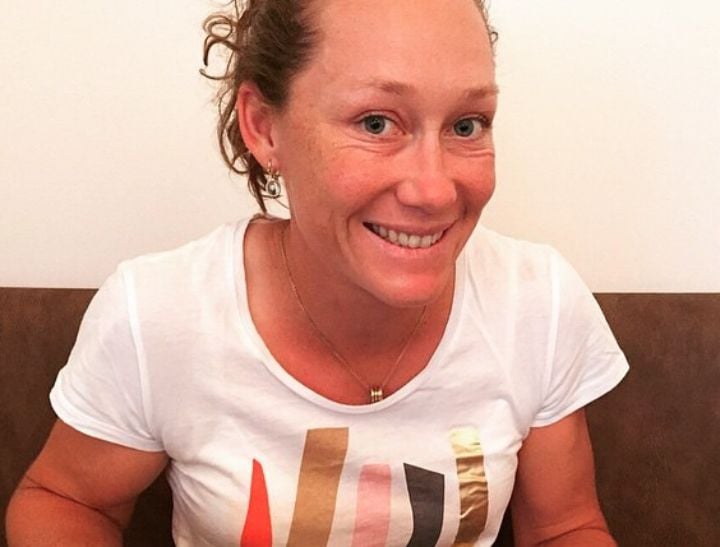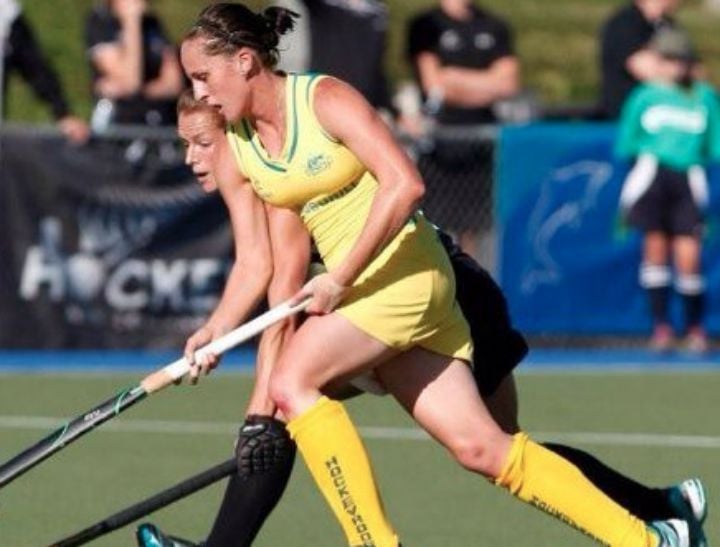 "We're putting a lot of positive female role models out there for people to see, and for young girls and boys who want to achieve big things... Role models are all around us. Sometimes we just need to look a little harder than we think."
The campaign has reminded Bassett that while she struggled to accept her height, having a point of difference has led to some fantastic experiences, like the chance to represent her country.
"I was a few inches shorter, it might not have happened for me," she admits.
"Being unique is actually a strength, and you've got to own it. You've got to say, 'You know what? I don't care what other people are saying about me.'"
What were you most self-conscious about growing up? What changed your view?
Watch: The first Rethink Role Models campaign video.