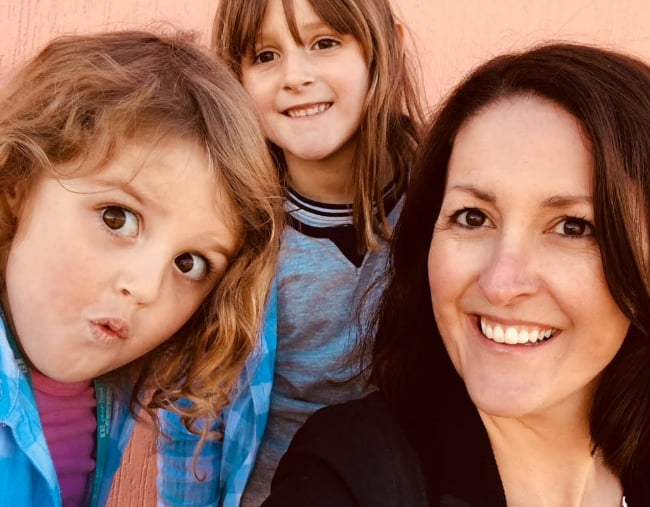 Stories about positive birth experiences that feature happy mums and contented babies, can be few and far between.
A few weeks ago Mamamia spoke to Alexis Hure about her amazingly calm home birth, and for an entirely different yet equally positive perspective, mum-of-two Alana Dagwell tells Mamamia about the wonderful experience she had with her two caesarean (c-section) births.
"During the pregnancy with my eldest daughter in 2012, I tried not to think too hard about the delivery itself. I was so tired and uncomfortable that I was just trying to get through the working day before tumbling into bed at 6pm," Alana said.
"At an appointment with my obstetrician around the 30-week mark, she told me that my baby was in a breech position. As is current standard practice in Australia for breech presentation, I was booked in for a c-section at the Newcastle Private Hospital on 19 December. I admit that I felt rather happy and relieved to know that I wouldn't be going through labour."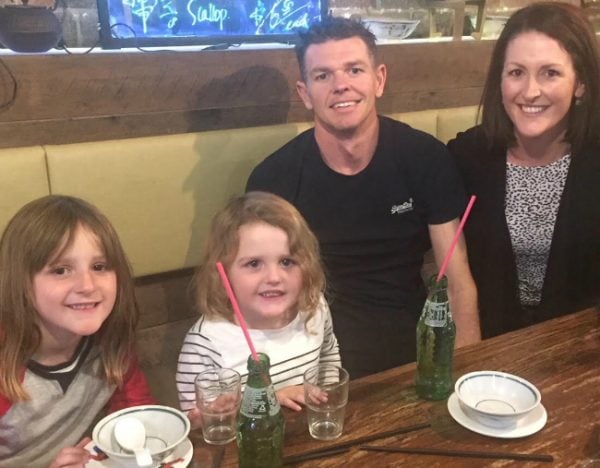 On 16 December, three days prior to her scheduled delivery, Alana, accompanied by husband Brad, went into hospital with some back pains and cramping. The medical team decided that while she was in the building and experiencing mild contractions, they would bring her scheduled delivery date forward.
"Once the decision was made, I found the whole process quick and so very exciting. It took just 90 minutes from prepping me for theatre, to those first baby snuggles, and the staff were all so lovely every step of the way. I was given a spinal block anaesthetic, but remained completely conscious throughout the procedure. As they made the discreet incision in my lower abdomen to pull her out, it felt a little like someone was rustling bedsheets around over my tummy," Alana said.
"They lowered the curtain between my baby and me as she was born and it was a magical moment when we got that first glimpse of our beautiful girl. A nurse did a quick check, cut the cord and placed her on my chest all wrapped up. There is a photo of her and me just moments after her birth and I look ecstatic and relaxed, which really sums up the experience."