Only days after the outrageous article about a birth photographer refusing to enter the operating room (OR) went viral, here I was at 6am, begging doctors and nurses to allow me to go in, not only as a birth photographer but also as an extra support person.
Standing there and being told that I was not going to be allowed to enter the OR to take photos of the birth of this baby, and support this mum to be, made my heart ache.
I was gutted, to say the least.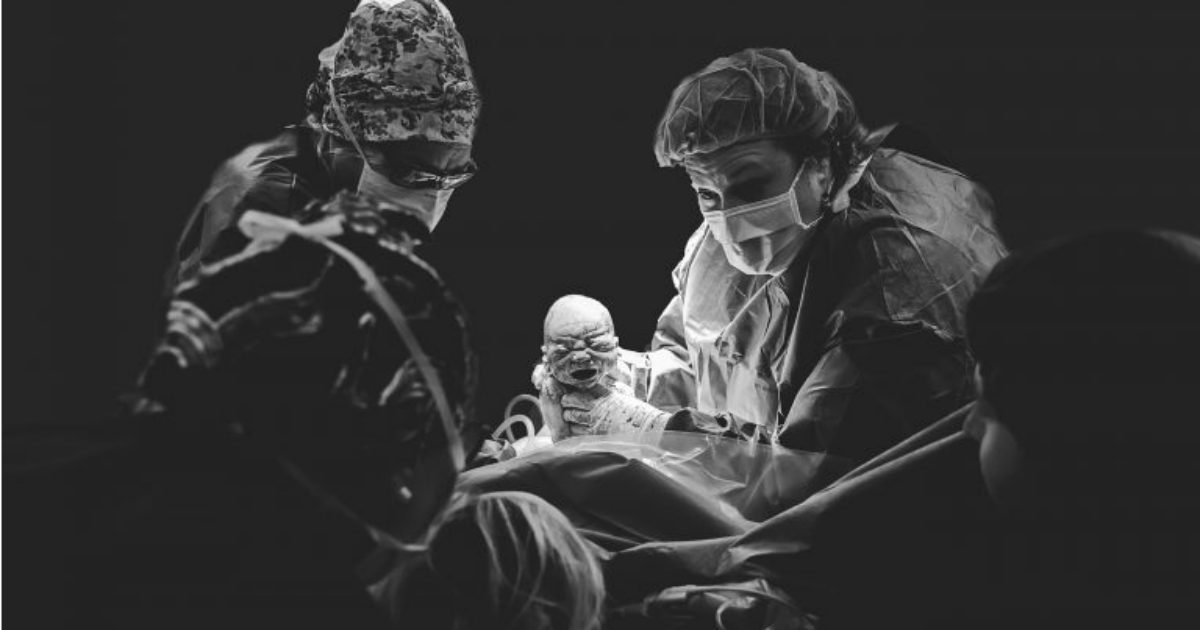 I stood in the room, in front of the parents trying so hard to fight the tears from rolling down my face, (I swear I was blinking like an indicator) biting my tongue so as not to make the situation worse.
Who wrote this policy and what are they thinking to dictate a women's right to professional photographs of the most important day of her life?
As a three-time caesarean mother myself, I know first-hand how important these images are and the immense healing power they serve in the postpartum period.