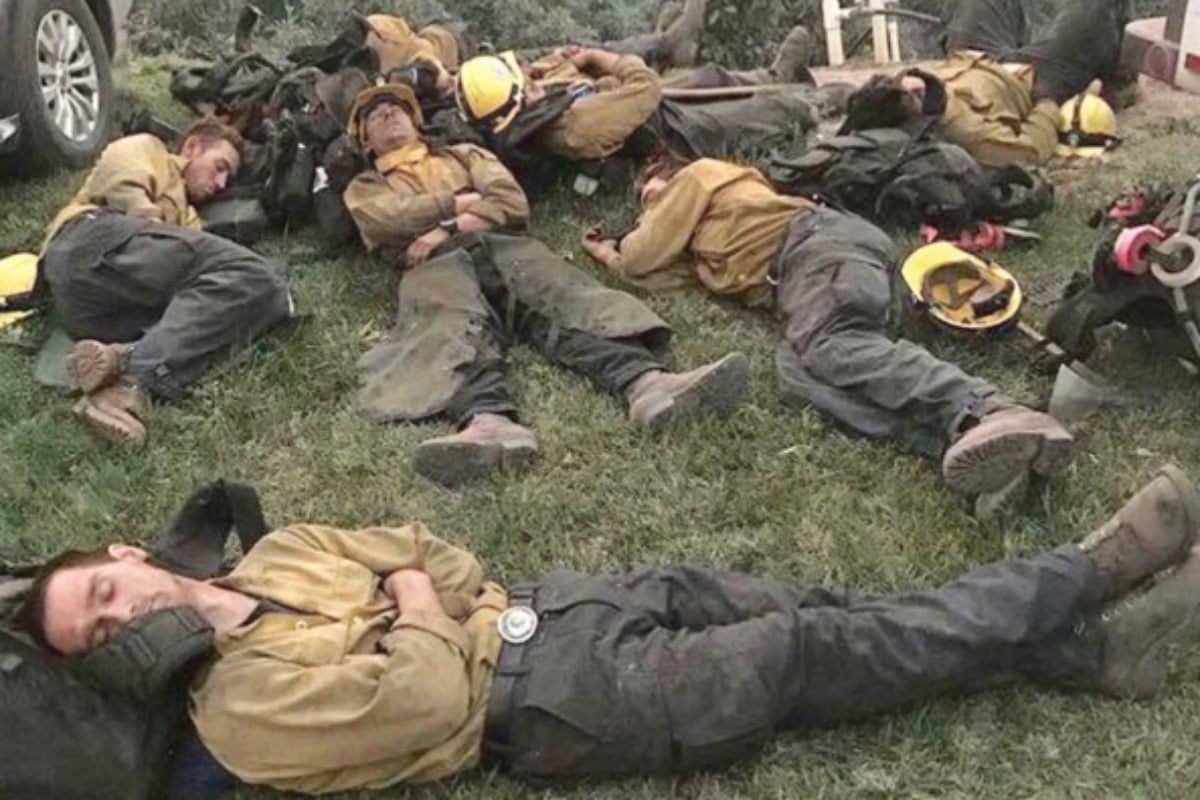 A photograph of seven men, their faces and uniforms covered in smoke, asleep on a small patch of grass, is going viral for the second time.
Taken in December 2017, the image features first responders from the Tehachapi Wildland Fire Crew 11, who had worked several 24-hour shifts. Many of the firefighters sacrificed Christmas with their own families, instead saving the homes of so many in Southern California.
Michele Newell, the mother of the firefighter in the top left of the image, wrote on Facebook: "This young man… (who had the flu at the time) gave his all."
The wildfire currently raging in California, which has claimed the lives of 44 people – the deadliest in the state's history – has inspired the resurfacing of the image, a testament to the hardwork of the thousands of firefighters who are risking their lives to protect civilians.
So far, the fires have destroyed more than 7,100 homes and businesses, as well as 83 per cent of national park lands in the Santa Monica mountains.
Celebrities such as Gerard Butler, Miley Cyrus, Robin Thicke and Neil Young are among those who have lost their homes, while many others have been evacuated.
Kevin Hart was one of the first to reshare the image of the seven men on Instagram, alongside the caption: "You men and women are true heroes and me and my family thank you…"
The post was liked over one million times.