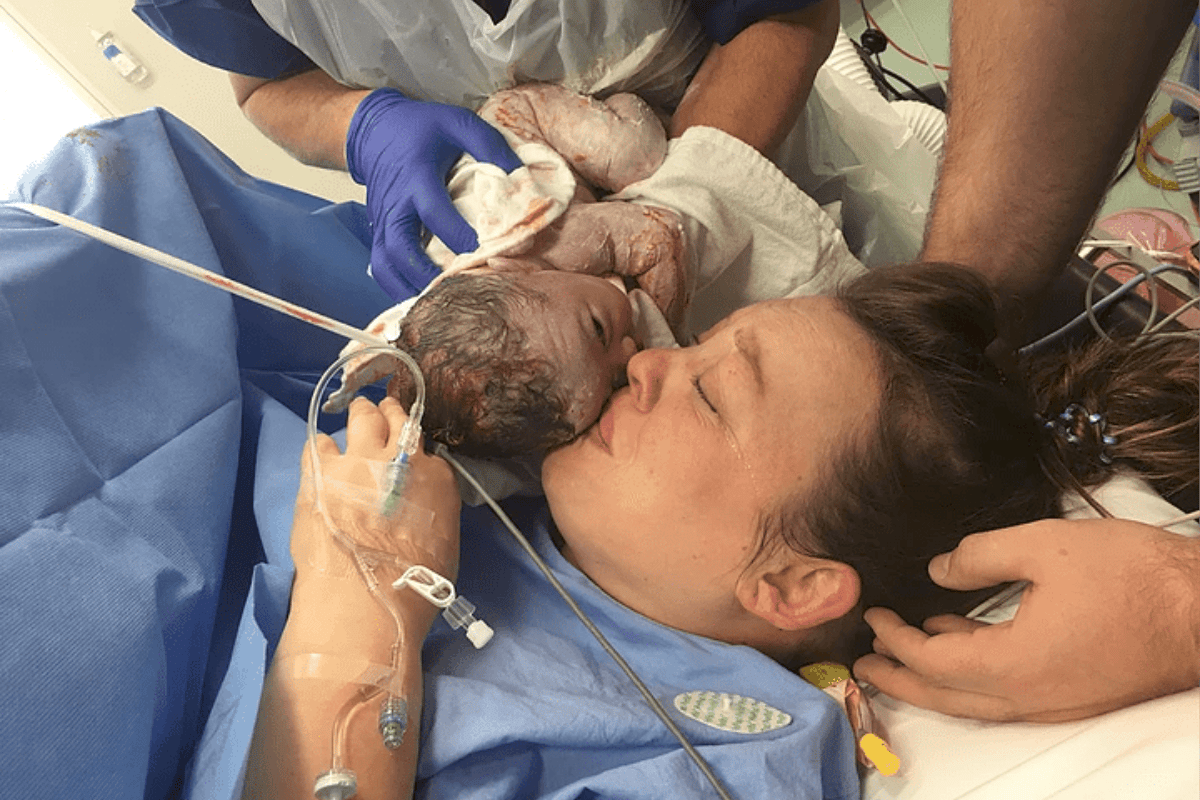 Dear Rosie,
"I can't be, it's too soon and I'm positive I'm looking at the test wrong" I whispered to my friend from the bathroom floor at 5am in the morning.
"Sarah, you're pregnant, I can see the line! Girl you are pregnant! Go and tell Tim!" she exclaimed.
Could this really be happening? I'd visited the doctor to make sure I was healthy, I'd tracked ovulation and completely ruined any romantic feelings between your dad and I as I demanded we discuss my cervical mucus. I sat on the floor for over 20 minutes just staring and deep breathing. It was a weird cycle. Stare at the test, get excited, stare at the test, panic I read it wrong. Repeat.
I finally decided to stand up and go and tell your dad. He was fast asleep but I will never forget the look on his face. His girl was on the way.
The next nine months were a hilarious mixture of aversions to meat, becoming overwhelmed in crowds, belly rubbing, gestational diabetes cooking, underpants wetting, insulin jabbing, constant sweating, mood swinging, milk chugging blur. But I have NEVER been so proud of my body and what it was making. You sweet Rosie, it was you!
Because I had gestational diabetes, we knew you needed some extra help to get out to us safely. Each week I visited the hospital, every worry, every anxiety about giving birth became background noise to the sound of your heart beating away. On my 38 week check, our doctor asked us to pick your birthday. It felt like such a strange thing to be asked to do. To pick your child's birthday.