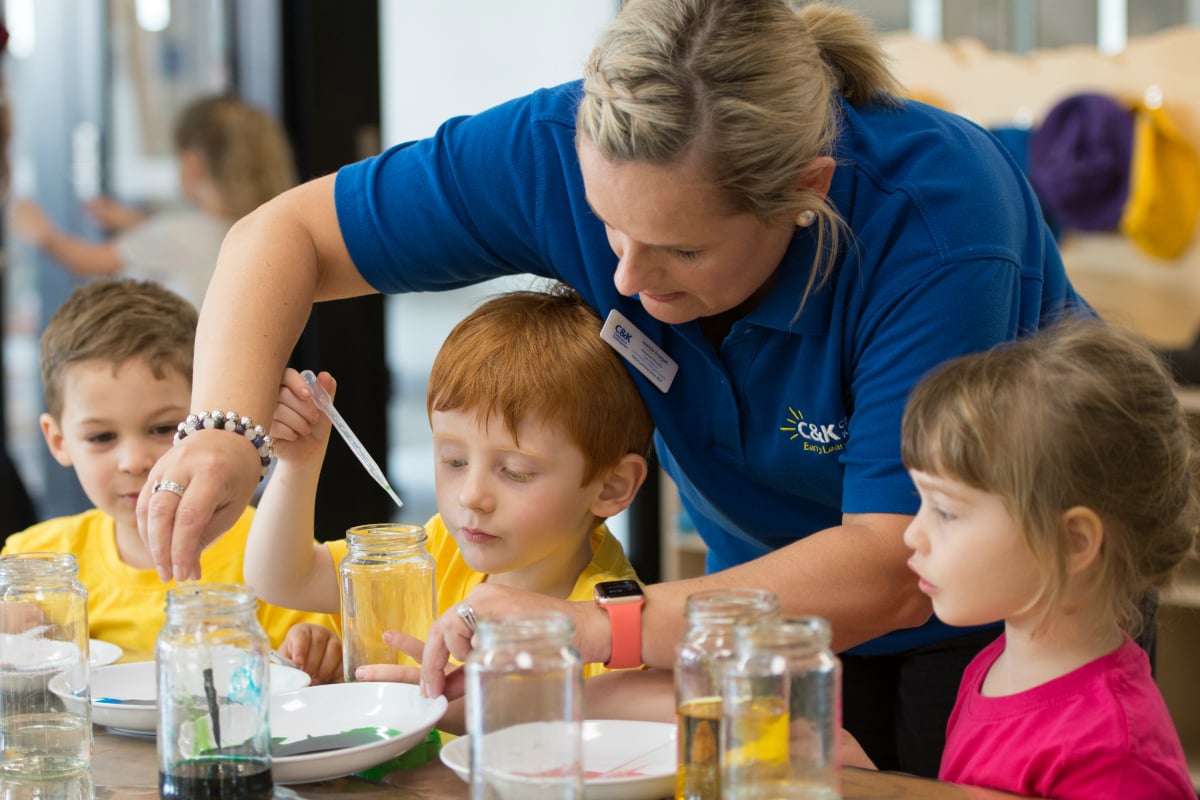 There's nothing like parental instinct to guide us in the great unknown world of parenting.
We can do as much research on a topic as possible, speak to everyone we know, and still, every time, we will 'go with our gut'.
This is especially the case when it comes to one of the biggest decisions we must make on behalf of our kids: how, and where, to introduce them to education.
In Australia, we're so lucky with lots of early childhood choices – which, as many parents will agree, kind of makes it harder.
Even though you'll ultimately use your instinct as the deciding factor, before that, what are the important must-haves when it comes to choosing a childcare or kindergarten?
Of course, it depends on the individual child. But in 2019, these three basic things make a huge difference to a kid's first out-of-home educational experience:
1. Educators who know what they're doing and want to do more than keep kids 'busy'.
Any parent knows that kids need constant stimulation (I certainly do!). We don't want to just keep them "busy" – we want them to explore and engage.
So, we want to send our kids into an environment where this is a number one priority. Preschools do this in different ways, but ultimately, it's all in the approach of the educators.
Take C&K childcare centres and kindergartens, for example. C&K has been operating early childhood centres since 1907, and has more than 350 around Queensland– so it knows what it's doing.
The teachers are all university qualified and they've chosen this career for the love of guiding and supporting kids to be curious, capable and confident learners for life.
Rather than simply entertaining or occupying kids, the educators at these centres challenge kids with a proper pre-school foundation.
If that sounds a little intense, don't worry; how they do that is through what's known as 'play-based learning' (more on that later).
At C&K, its early childhood education curriculum was developed with extensive research, and consultation with experts and parents, with the prime intention of offering the best way to teach and learn right from birth through to school age. It's a universally acclaimed program with play at its heart, while educators also take the approach of "slowing down" to be present with kids as they explore.
As a parent, that's exactly who you want your kids to spend their time with – and it's even better if there is proper program to help them do it.