Excuse me, but this is very important.
I did some googlin' and have discovered the whereabouts of Paris Jackson's boho-rustic-hippie-lacey Melbourne Cup dress that many of us like very much.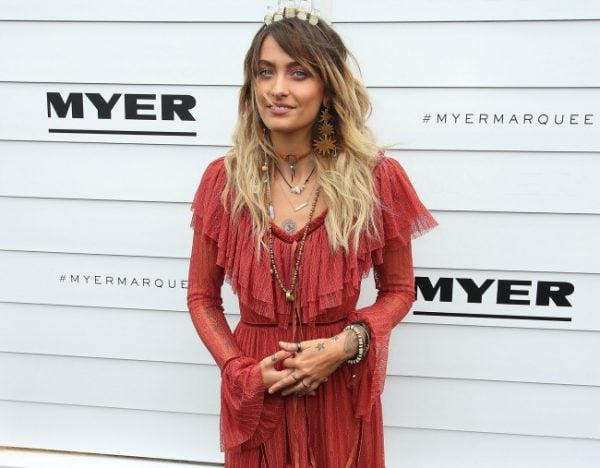 It's a Morrison piece which comes in two colours: Amber (a mixture between orange and yellow) and russet (a deep red), the latter which was worn by Jackson.
You can buy it RIGHT HERE.
... But.
There's just one thing I should probably mention, and that's to do with the fact it retails at $599.
Dammit.