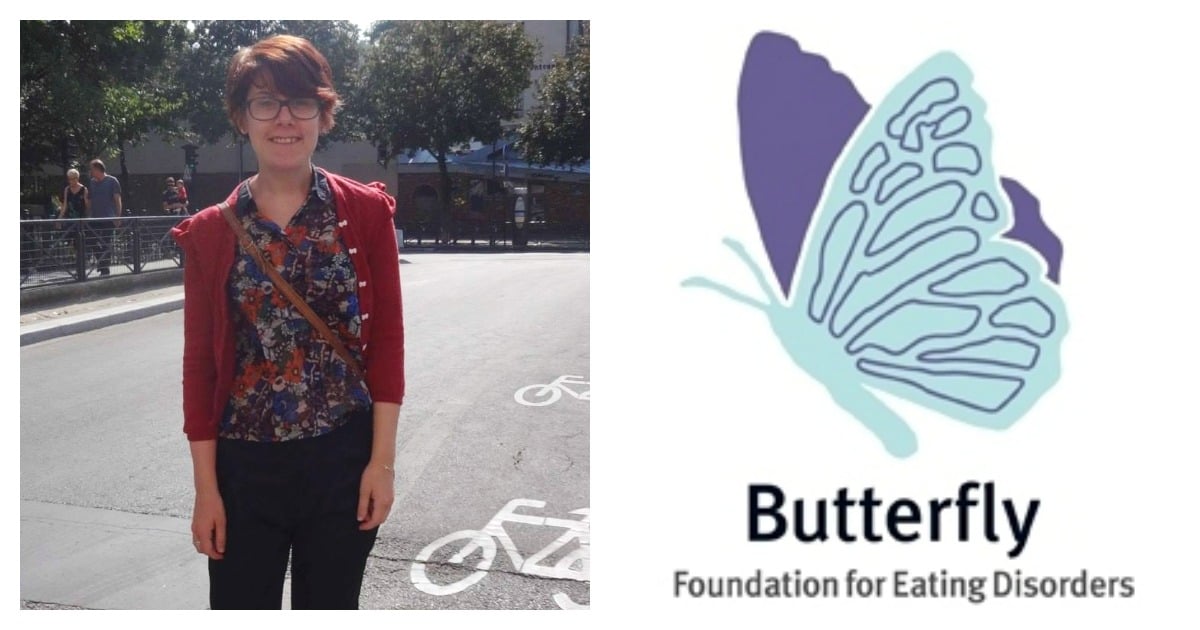 Kath Courts has been living with anorexia nervosa since she was 18.
Over the past eight years the 27-year-old has received hospital treatment and undergone various therapies for the life-threatening illness, and she's currently in recovery.
Kath says one of the greatest sources of support has been The Butterfly Foundation, a government-funded organisation dedicated to helping people with eating disorders recover from, and survive, their illness.
"The fact that I'm still alive, to be honest, comes down to support I've had. The Butterfly Foundation support line has been one of those supports for me," she tells Mamamia.
The helpline assists more than 1000 eating disorder sufferers each month, providing them with an hour of phone and web-based counselling.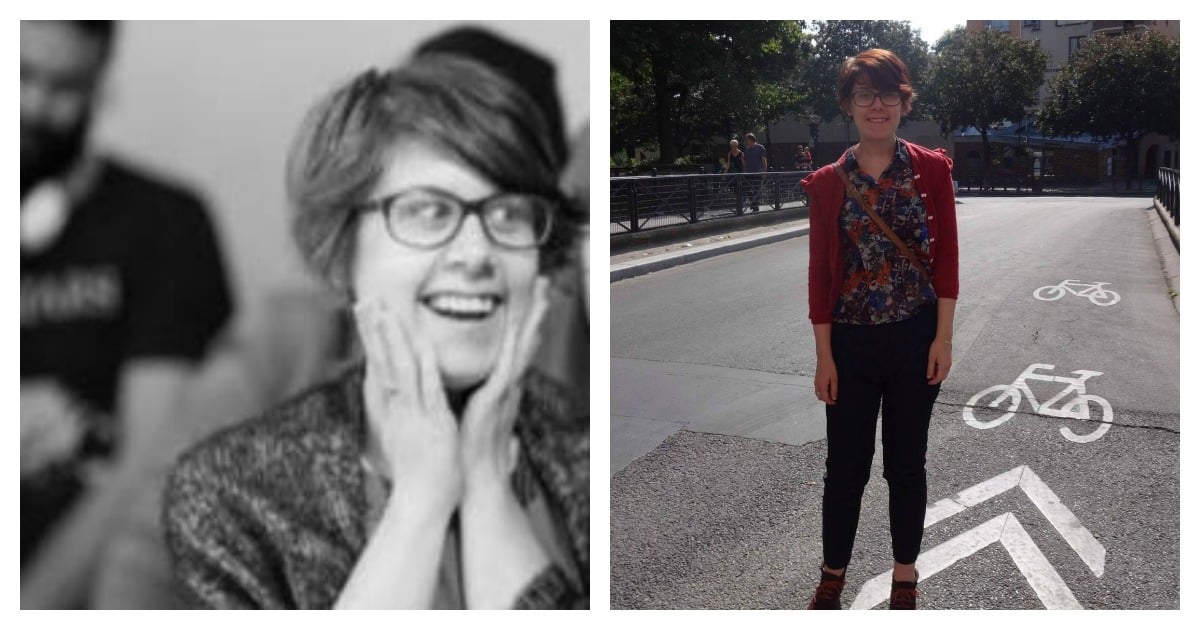 Kath Courts. (Images supplied)
Despite the crucial role The Butterfly Foundation plays — and the fact it's the only eating disorder-dedicated support service in Australia — it could lose its funding next year under the Federal Department of Health's restructuring of online mental health services, which seeks to develop a centralised "portal".
CEO Christine Morgan has told the ABC the organisation only has 12 months of certain funding; after that, its fate lies in the balance.
Considering almost one million Australians live with anorexia, bulimia, binge eating disorder and eating disorders not otherwise specified, and have mortality rates twice that of the general population, this move could have widespread consequences.
Like many, Kath was devastated to hear the news this morning.
"My eating disorder has always thrived on the belief that I'm not good enough, and that there's no help for me. To see more and more services cut, it reinforces that belief... How can I keep fighting if everyone else keeps backing away?" she says.
"People die [from eating disorders], and I wish that's what people could understand. It feels like money is being prioritised over people's lives."
Watch: Is anorexia nervosa genetic? (Post continues after video.)
Kath, who lives in Sydney, has used The Butterfly Foundation helpline for a number of years; her first experience with it was during a trip overseas.
"I was struggling with being outside of my comfort zone and finding food quite unmanageable. It was a really stressful time. So I used the web service to talk to someone I knew would understand so I could get back onto a level playing field," the 27-year-old explains.
In the years since, it's become an invaluable source of practical advice, relief, and above all, understanding.
"I've always called them when I've been overwhelmed, when I felt quite self-destructive or reaching the end of my ability to cope. I know that they understand; they're not going to tell me to 'have a bath' or 'do self-care' — they're actually going to listen to what I'm saying and validate that," Kath says.
"Eating disorders can be really difficult for people to understand. To be able to tell someone, 'I'm terrified to eat my breakfast' and know they're going to understand that and not say, 'You just have to do it'... it's a life-saver."  (Post continues after gallery.)