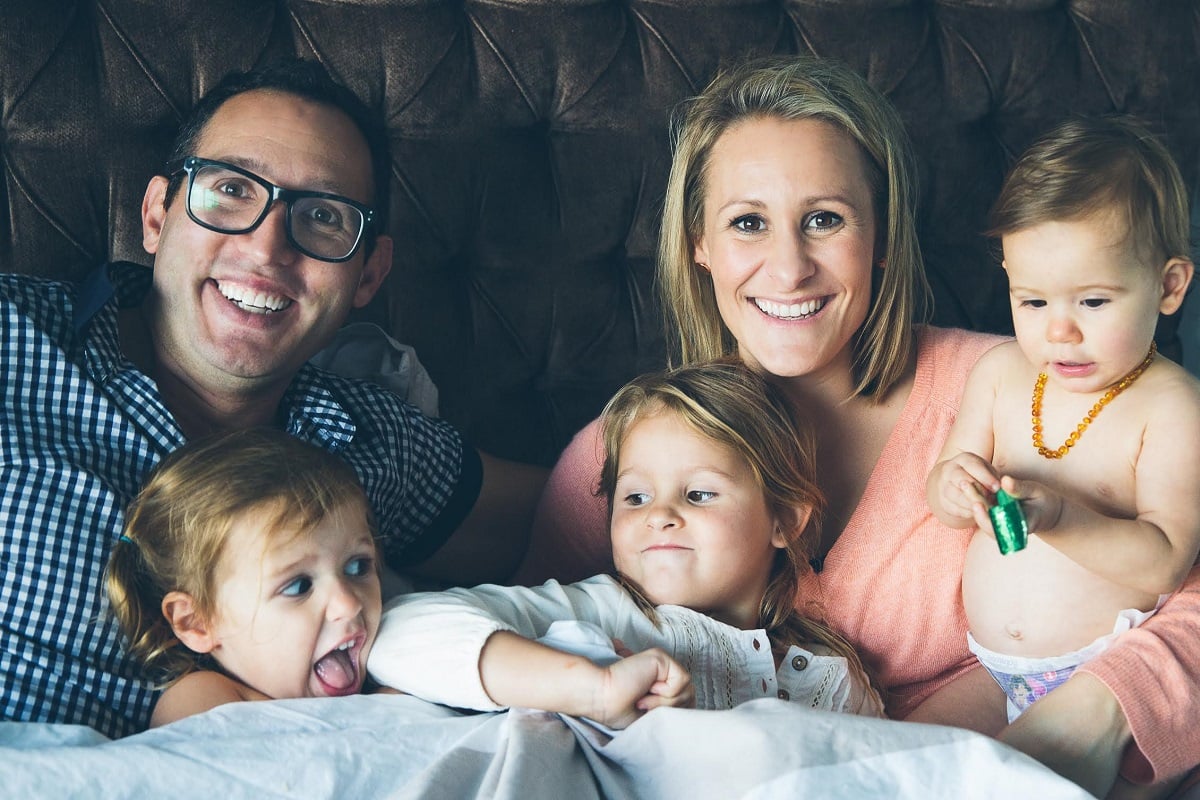 Take a deep breath. You are about to meet someone extraordinary.
If you — like most humans — struggle to get everyone out the door in the morning with two shoes on, have an internal dialogue of your mother yelling at you about all the things you're screwing up, and spent most of the waking hours of your mat leave eating banana bread and stealing sleep where you could, you are going to feel a little bit confronted by Emma Isaacs.
She is an entrepreneur extraordinaire, a businesswoman juggling three fully-staffed offices in four time zones — and she has four kids under six. She gave birth to each of them at home, and then went straight back to work.
BUT, before you start feeling defensive about Emma's ability to seemingly "do it all", you need to hear this extraordinarily honest interview on Mamamia's podcast I Don't Know How She Does It about outsourcing, why balance is bullshit, letting go of guilt, and yes, collapsing in a heap every three months.
She even admits she sometimes does the school-run in her pajamas:
Listen on iTunes here.
It's safe to say that Emma doesn't do life by the book.
At the age of 18, the Sydneysider bought her first Australian business — a recruitment agency.
By 25, she had expanded and sold that business, and bought Business Chicks, a networking group for female businesswomen. Now, at 35, she has made it global hosting around 60 events a year, calls Sir Richard Branson a friend, and has just moved the whole family to Los Angeles.
It's no surprise then that when Emma gave birth to her four children (no multiples, four separate births), she decided to do it unconventionally, at home. In a bath. In front of her fire.
Watch Emma talk about Business Chicks here:
Emma describes all four births as "extraordinary experiences".
"Even though I'm part entrepreneur and capitalist…. and also part tree-hugging hippy," Emma told me.
It wasn't something she always wanted to do. Emma grew up fearing childbirth. But after meeting her husband, she says she wanted to deal with her fear head on.
She went to birthing classes. And that led to her deciding that she would do it naturally, at home, as a water birth.
Her first labour with daughter Milla lasted 24 hours. But that didn't put her off.