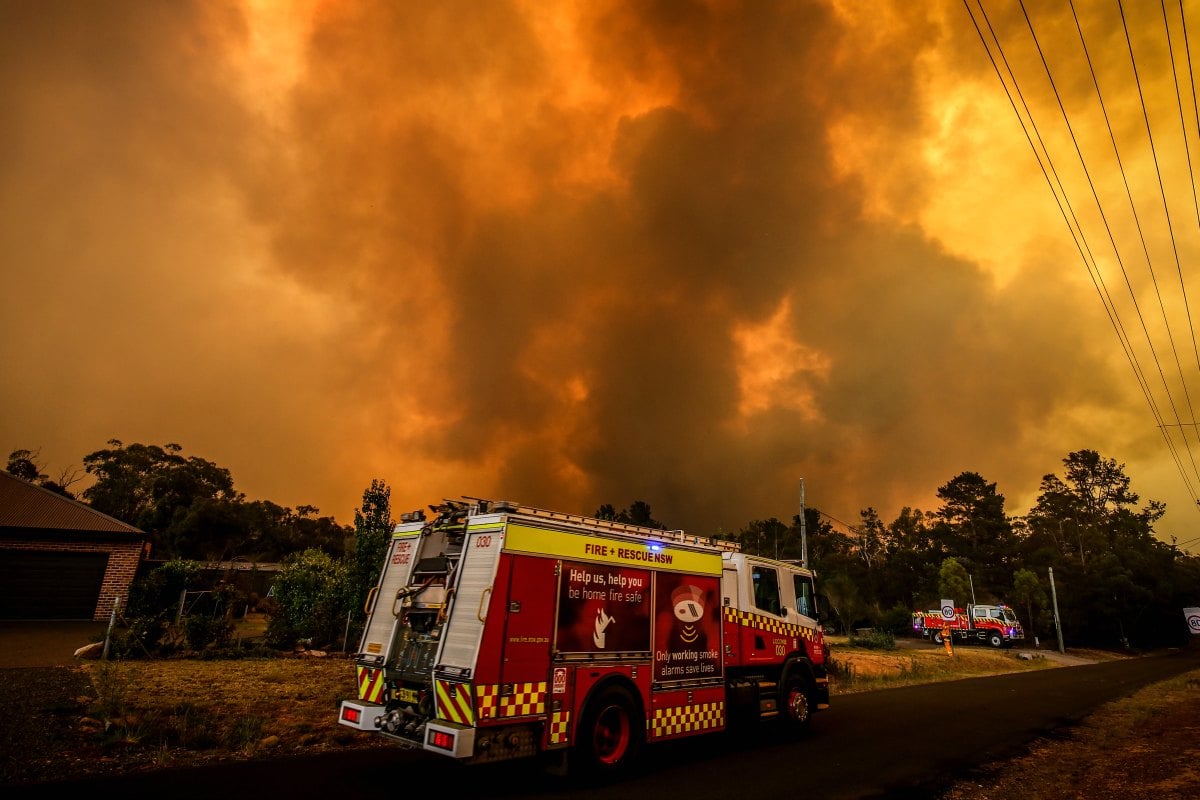 — Written with AAP.
New South Wales, Victoria and South Australia are battling 'catastrophic' blazes as soaring 40+ temperatures and heavy winds worsen conditions.
Overnight, three fires in Victoria have merged to create a 6,000-hectare mega fire, while a total of 137 fires continue to ravage NSW, with around 60 uncontained.
Emergency warnings are in place in Victoria and New South Wales, with evacuations continuing in Victoria's East Gippsland and NSW South Coast regions. Meanwhile, half of South Australia's Kangaroo Island has been affected by fires, resulting in devastating losses to its infrastructure and tourism industries.
9News captures the PM's awkward interaction with bushfire victims. Post continues below.
Scott Morrison deploys Australian Defence Force reservists and water-bombing aid.
Speaking to media in a press conference, Prime Minister Scott Morrison has ordered the compulsory call-out of 3,000 defence reservists.
His request was approved by the Governor-General David Hurley and includes the deployment of reservists, the deployment of HMAS Adelaide to help with evacuations, as well as additional military aircraft. Defence force bases in Adelaide to Brisbane have also been opened up to use as emergency short-term accommodation.
Additionally, the Commonwealth will fund the $20 million leasing costs for four additional water-bombing aircrafts, two of which will be available within a week. This includes two long-range fixed wings DC-10s with 30,000-litre capacity and two medium-range large air tankers with an 11,000-litre capacity.
"The priority of this deployment is to assist in ensuring the safety of life, to support the evacuation of affected people, particularly in isolated communities and to provide assistance to isolated communities and support state-managed evacuation centres," he said.