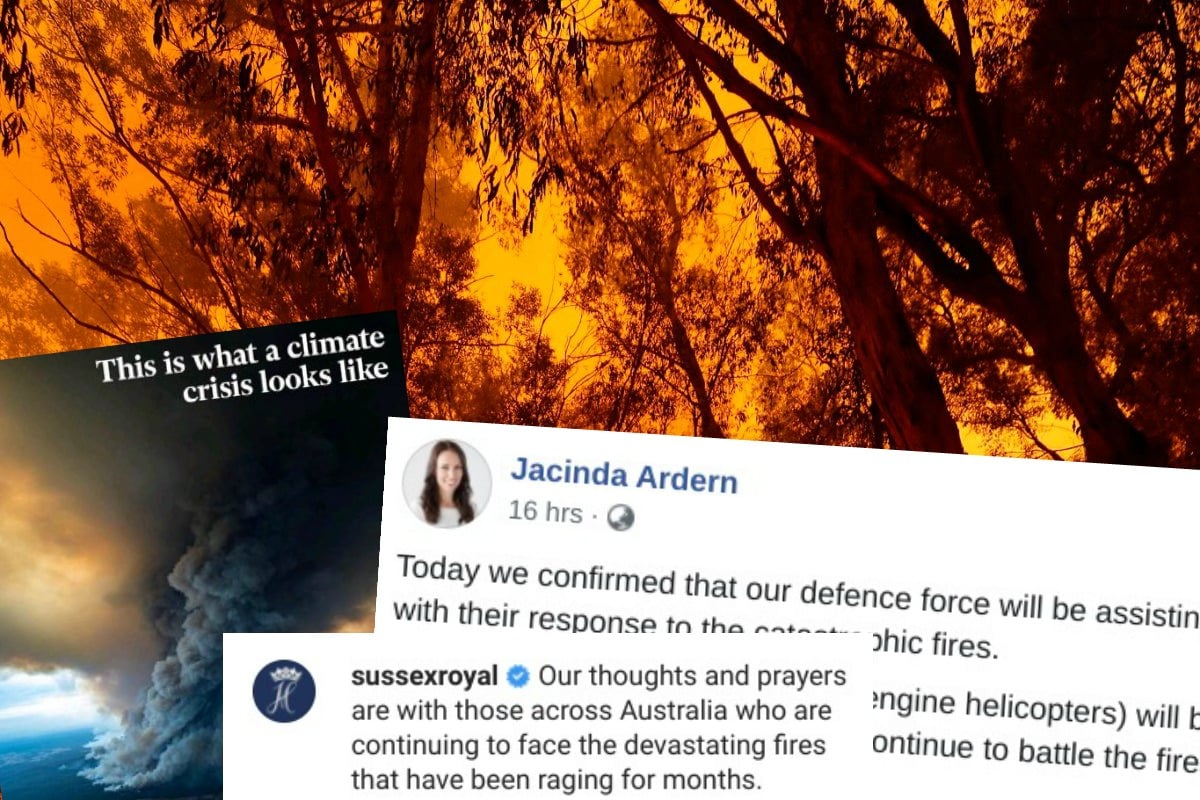 For further information on how you can help those affected by the bushfires, read our post here.
Australia's media have reported on the bushfires daily for months now, but with more than 5 million hectares of land burned, an estimated 500 million animals and 24 people killed and more missing, the world cannot ignore it.
News organisations, leaders and celebrities have had to stand up and take notice. Here's how the world is responding to the bushfires.
International media.
Photographer Matthew Abbott's photo of a kangaroo fleeing the flames as a building burns in the background, taken in Lake Conjola, NSW, made front pages all over the world.
The photo appeared on The New York Times front page on January 1, and was seen on a number of British papers on January 2.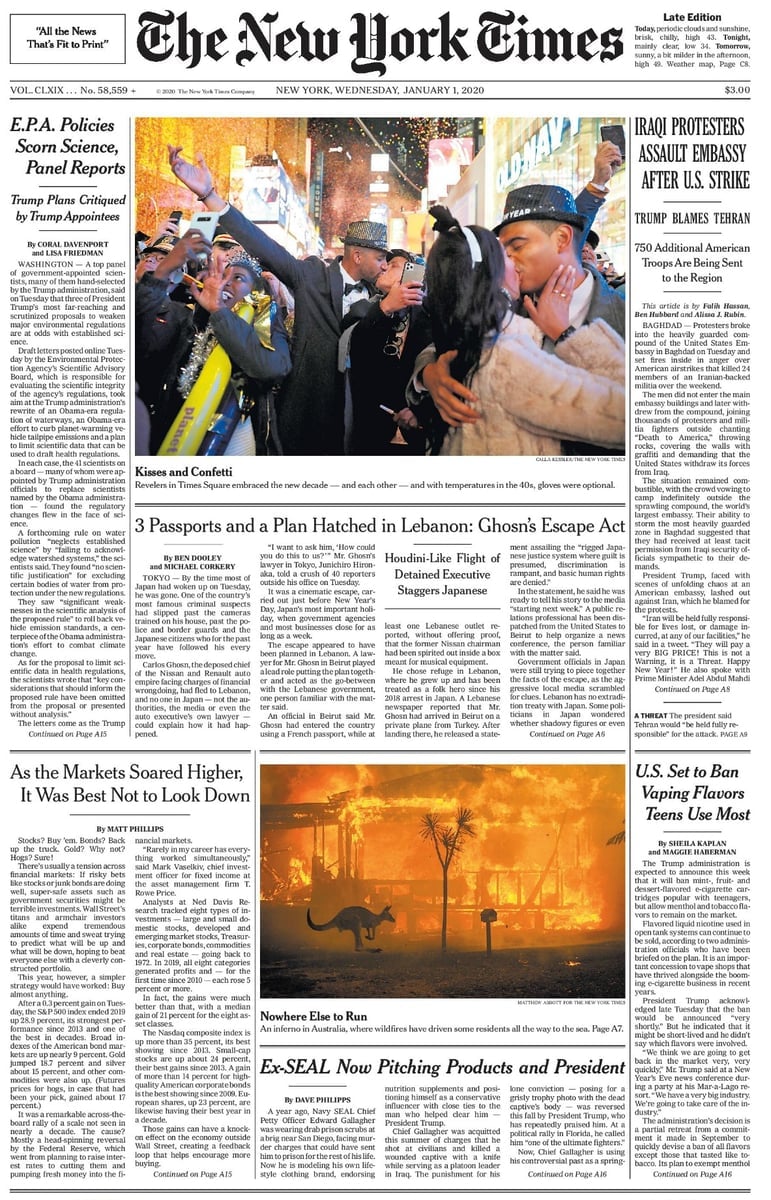 ???? The same photo of a kangaroo leaping in front of bushfire dominates the front pages of some of Britain's newspapers for Thursday 2 January, 2020.#AustraliaBurns #AustraliaFires #Auspol
Images by @hendopolis pic.twitter.com/51TAbV0l3H

— Latika M Bourke (@latikambourke) January 1, 2020