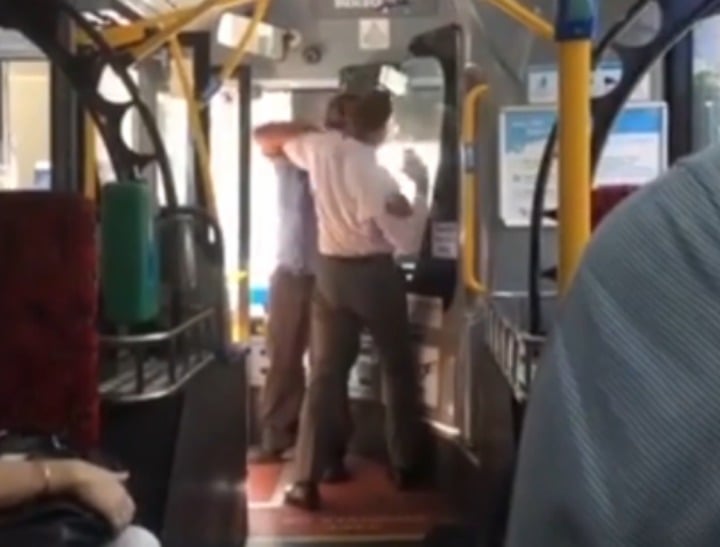 "Get off or I will assault you."
A ride on the 413 bus from Asbury to the heart of Sydney turned ugly today when the driver got into a scuffle with a male passenger.
According to the Daily Telegraph, the fight broke out after the driver closed the bus doors as the passenger was attempting to board at Broadway.
After the passenger was allowed on, he proceeded to take photos of the driver's identification number, causing the man to exit his driving booth and shove him.
In the video, the driver can be heard threatening the man with assault.
Watch the altercation between the driver and passenger below (post continues after video).
Once the passenger was laying on the pavement, the driver demanded all passengers exit the bus.
It is believed policed were called to the scene.
What is your reaction to the driver/passenger altercation?