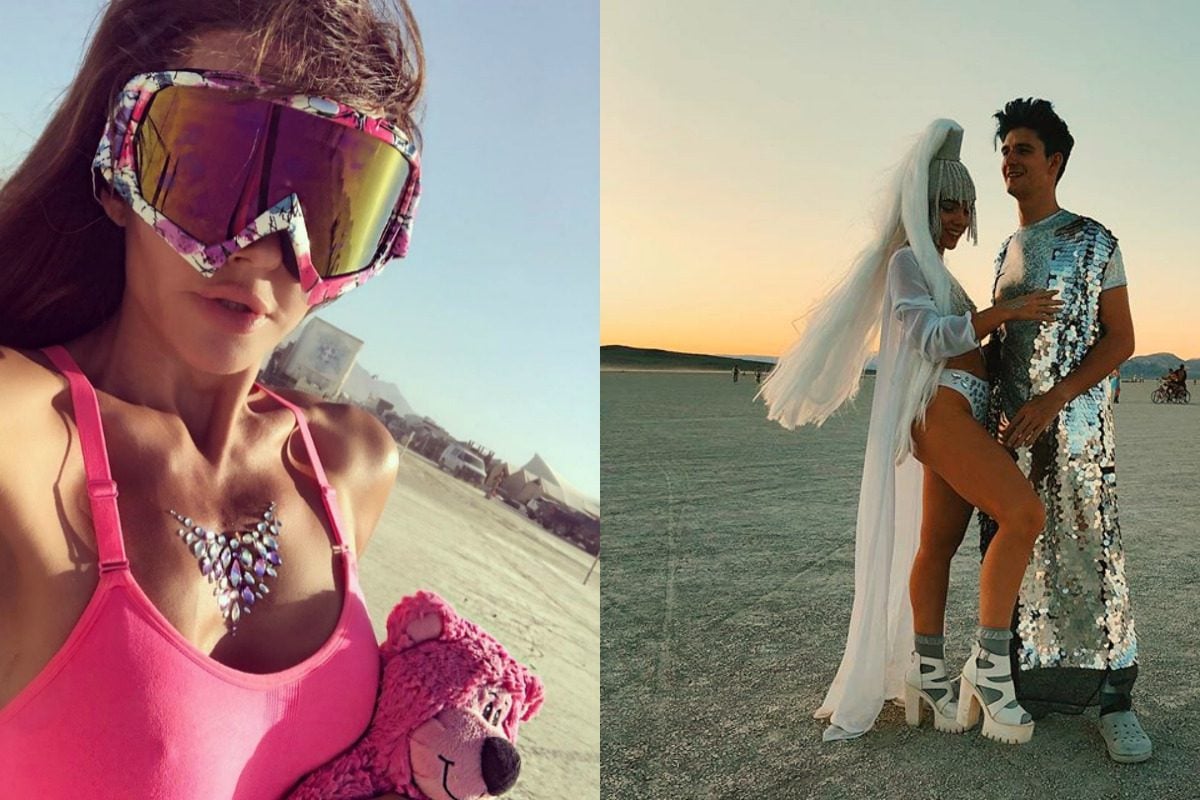 From nipple pasties, holographic boots and bedazzled gas masks, the outfits at this year's Burning Man festival have been simply… bizarre.
The week-long festival held in the Nevada Desert is known as the worlds 'most open minded' music festival where outrageous barely-there-outfits are all the rage.
And it's fair to say the first few days have been a storm of dust and glitter.
With tickets ranging from US $210-$1400 ($A310-2800) , it's no wonder the festival-goers or 'burners' as they are more commonly known, go all out with their outfit choices.
This year, it seems a few burners have found some innovative ways to deal with the dusty climate. Exhibit A.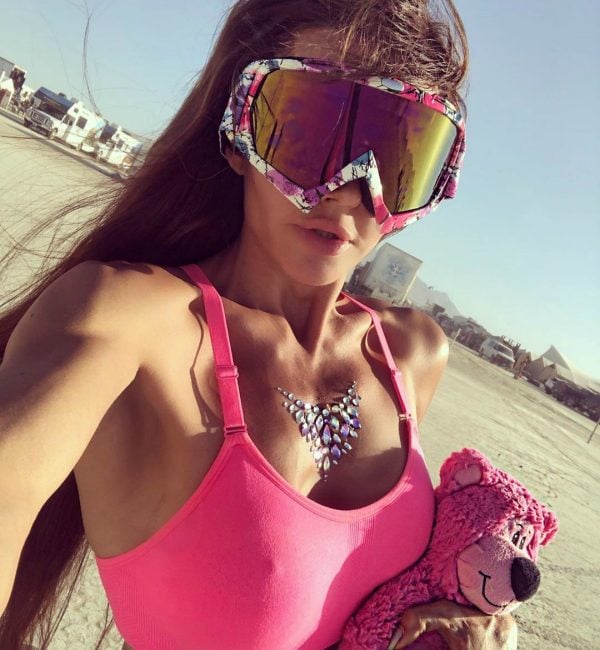 Some burners have put in a lot of effort, planning coordinated outfits.