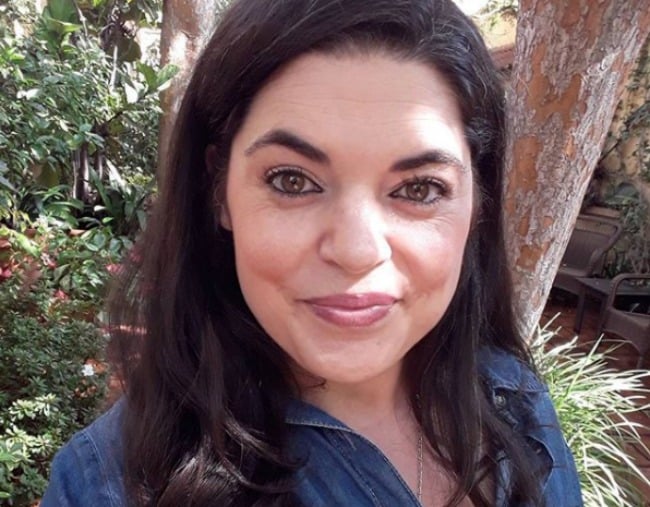 Recently my lack of a dating life went viral and played out something like this: One minute I was an Aussie woman typing on a laptop in Hollywood sharing her dating observations with you. The next minute, in a Chinese news article I'm described as a marshmallow Pakistani wannabe actress who pumps meat with some weird reference to peach blossoms. Talk about lost in translation! As it turns out, being a 'Marshmallow Girl' is a good thing and to be honest I kind of like it.
Then Criminal Minds/S.WA.T. star Shemar Moore shares your posts, and what's a still single, 30-something, plus-size woman to do? Re-launch her plus size dating quest, 50 Fat Dates, that's what! Oh, and ask Shemar Moore out. No response so far (LOL).
Since I vowed to take control of my dating life, I know exactly where my renewed quest to find love starts. Bumble.
Yes, Bumble.
Here's two definitive reasons why I chose the women-make-the-first-move app as my entrée back into the dating pool.
#1: My friend met her fiancé on Bumble.
They're heading to the altar next month. And get this, they lived on the same street two buildings apart for four years and never met. It's pretty much like the opening scene of When Harry Met Sally with the older couples reminiscing on how they met. When they moved in together it was just a matter of carrying her stuff two doors up the road. She didn't even have to apply for a new street-parking permit for her car. One can only dream of this delightful dating convenience! And who doesn't love a first-hand success story of a loved-up couple in their 30s.
#2: I need to take charge of my love life.
Be active instead of passive. That's my new mantra. To be clear I'm not saying 'aggressive' but just no more waiting for guys to approach me randomly, as has been in the past. You know how people say "A man won't show up on your doorstep". Well, I once scored a date with my plumber. And guess what. He literally showed up on my doorstep. But my pipes are fine now, and aside from breaking stuff to entice tradies to my place, Bumble it is!