Excuse me, but handbags have been oppressing women since 1841 and I for one have had enough of it.
A man named Samuel Parkinson from Scotland decided one day that his wife needed a bigger bag (she… didn't) and thus invented one. She likely rolled her eyes and put it in the back of her wardrobe. But somehow, the handbag blew up.
You know what handbags do? They slow women down. We're always readjusting the stupid straps that do not at all sit naturally on our arms or torso.
Furthermore, they are full of unidentifiable sh*t. Pen lids, of pens you swear you never owned. Matches, even though you don't smoke. Combs and empty pill packets and tangled headphones and unopened mail. Your handbag is always heavier than the sum of it's contents and it doesn't make sense.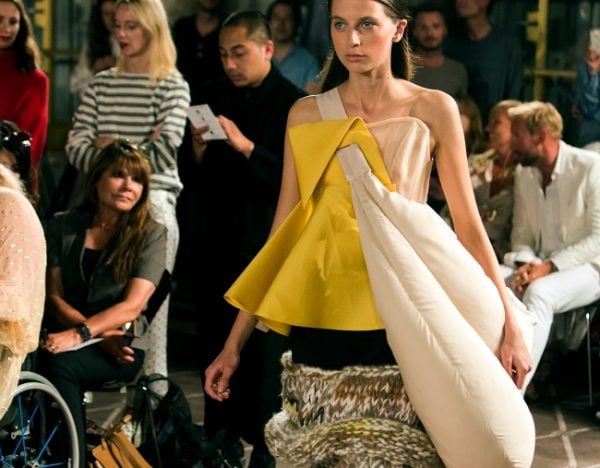 Perhaps women would've written more books, and been more involved in medical discoveries, if they weren't always rummaging through their handbags for crap. It is a little known fact that there is a goddamn magnet at the bottom of all handbags that pulls keys towards it, taking the searcher a minimum of four minutes to find them at any given time.
It's silly.
Over the last 20 years, handbags have continued to get bigger until it quite frankly became ridiculous. No human needs to be accompanied by a garbage bag full of stuff at all times.
IT IS A CONSUMERIST TRAP TRYING TO CONVINCE US TO BUY MORE THINGS TO FILL OUR BAGS THAT ARE BIGGER THAN OUR WHOLE BODIES AND WE ARE NOT FALLING FOR IT.