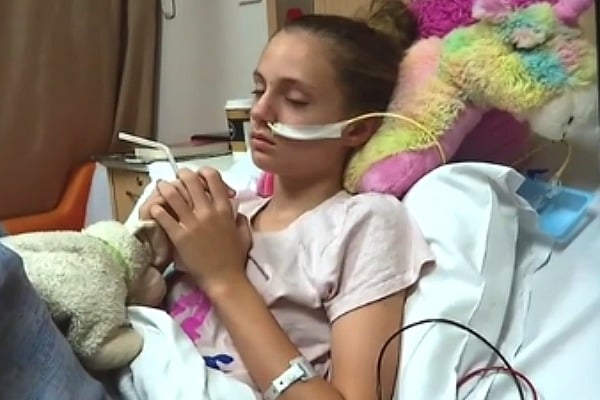 When 15-year-old Amber moved to a new school in Queensland, the bullying started almost immediately.
The threats and bullying were relentless.
After suffering death threats and even physical attacks from her peers, Amber was hospitalised for three months after becoming malnourished as a result of severe anxiety and depression.
Mamamia's daily news podcast The Quicky will get you up to speed on what you need to know today.

Earlier this week, the severity of the bullying on Amber was exposed. In a disturbing video from Snapchat that has since been shared widely online, two of Amber's former school friends egged on the teenage girl to kill herself in a horrific act of bullying.
"If I f*cking see you Amber, you are gonna probably drown," one of the girls said in the video.
"Everyone f*cking hates you and everyone wants to kill you," one girl yells in the video.
The other girl then threatened to stomp on Amber.
Now, Amber's parents Michelle and Aaron Panozza are demanding greater action on bullying.
"If that was my children on that video, I would probably take them to the police station myself, because that's unacceptable behaviour," Michelle told A Current Affair.