There were many things Buffy: The Vampire Slayer gave me: sleepless nights, a fear of graveyards and a comprehensive sexual education.
Fans of the series will remember that good ol' Buff went through the motions most of us experienced in our mid-to-late teens. Dating. Kissing. Jealousy. Sex.
The build up to the slayer's "first time" was a slow burn, allowing her character to act out many of the thoughts, feelings and fears shared by girls everywhere.
Listen to our special Buffy bonus episode here
Buffy questioned what it would feel like, whether it would hurt, what her parents would say, what her friends would say and whether it would change her relationship.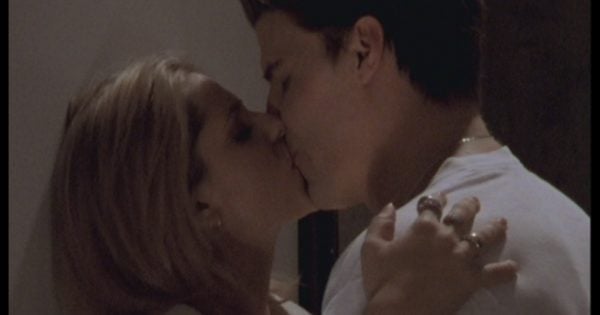 When sex did eventuate, it was shown to be both pleasurable and fraught with consequences. There may have been no 'condom on a banana' demonstration, but there was a very real snapshot into how relationships can, and do, change after sexual activity.
It was the late 90s, and other shows, films and products placed sex on pedestal of candlelit dinners, soft music and long-term relationships.
BTVS took that pedestal and smashed it. Sex didn't need to be any of those things - in fact, sometimes it was better without even a hint of romance.