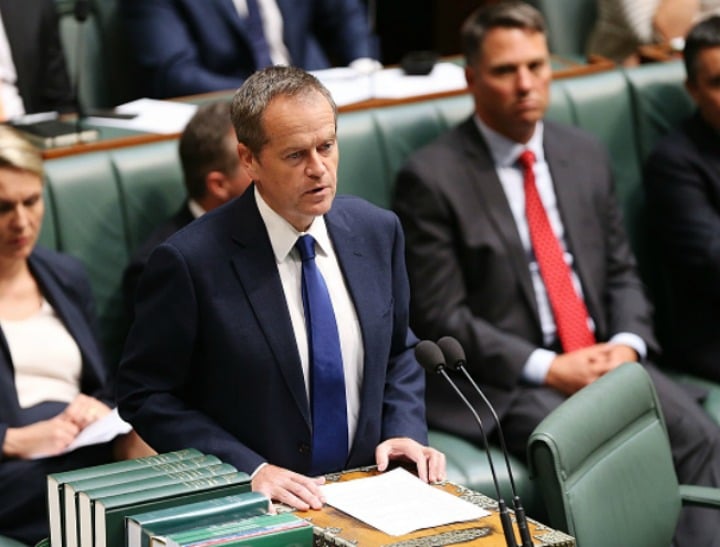 The Opposition has responded to the Government's second budget with a whack.
In case you missed it, Treasurer Joe Hockey presented the Abbott government's second budget to Parliament on Tuesday night.
And as tradition dictates, Labor got to reply. In his speech, Labor leader Bill Shorten says it "is a hoax, a mirage, a smokescreen" that repackaged the unfairness of the government's first budget and failed every test.
"The sum total of this government stimulus is a $5.1 billion deposit against a $96 billion withdrawal," he said.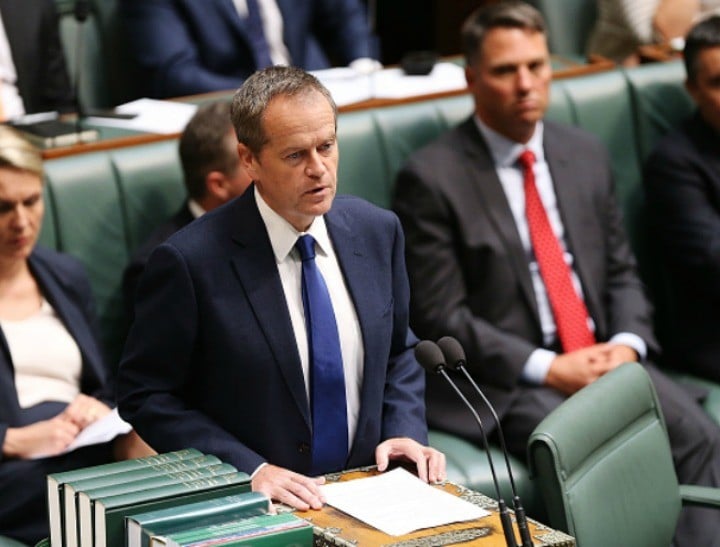 Tuesday's budget set out almost $10 billion of new spending on small-business tax breaks and support for families.
Mr Shorten said Labor would support proposed measures around national security, the overdue drought-relief for farmers and tax cuts for small businesses, which he said should be increased from 1.5 to 5 per cent.
But, he said Labor refuses to subsidise the childcare spending with cuts of up to $6000 to family payments and the proposed parental leave changes, which it has labelled "an attack on working women".
Here are some highlights of Mr Shorten's budget reply speech:
1. Tony Abbott has gone "from praising women of calibre to demonising rorters and frauds"
Labor argues the Government's proposed extra spending on childcare comes with two big catches for parents – $3.5 billion in cuts to Family Tax Benefits and $1 billion in cuts to Paid Parental Leave.
Deputy Opposition Leader Tanya Plibersek wrote that under the proposed childcare package, 1.5 million families will have their family tax benefits cut, and 80,000 new mums each year risk losing some or all of their Paid Parental Leave.
Labor says one of the most unfair aspects of the budget is that new mothers will no longer be allowed to access the taxpayer-funded paid parental leave scheme as well as their employer-provided scheme, if there is one.
Mr Shorten said the proposals force new mums and dads to choose between more time at home with their child and cuts to their pay.
"No employee, no employer, no family can ever trust this Prime Minister with their rights at work," he said to loud applause.
But the government is adamant that stopping new mothers from "double-dipping" at the expense of the taxpayers will save $1 billion over four years.
The proposed measure is a controversial one, with the PM coming under attack yesterday during question time in parliament over senior ministers' descriptions of "double-dipping" new mothers as "rorters" and "fraudsters".
2. The federal budget is an "unconscionable attack" upon the states' schools and hospitals and the people who rely on those services.
Mr Shorten said Mr Abbott broke three promises in this budget – to not cut health funding, to not cut education funding and to not hurt families.
The Opposition leader said when you cut $30 billion from schools and $50 billion from hospitals, you are hurting families.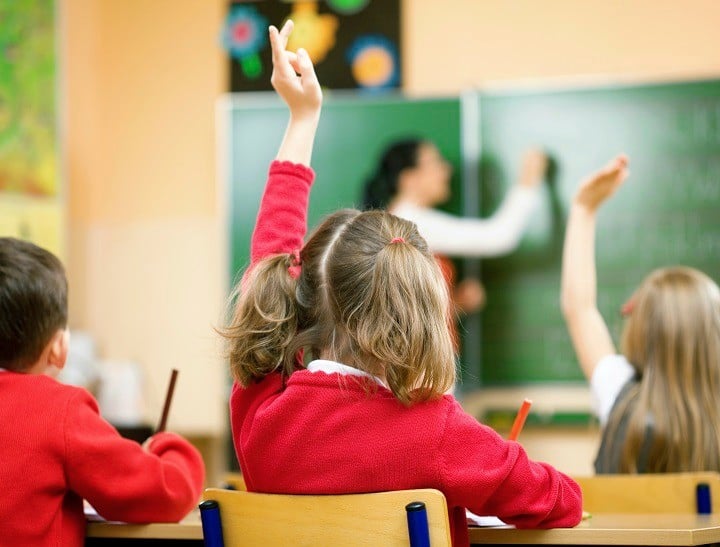 3. Women should be encouraged to work, study and teach in male-dominated technological fields.
Under a Labor government, Mr Shorten said the focus would be on technology and every school student would learn to read and write code.
He said teachers' skills would be boosted, 25,000 news teachers who are science and technology graduates would be trained, and the HECS debts of 100,000 science, engineering, technology and maths students would be written-off. More women would be encouraged to study, teach and work in these fields.
Mr Shorten said a Labor government would never agree to $100,000 university degrees.
And a $500 million investment fund would ensure Australian entrepreneurs could access the capital they needed to grow their ideas and provide jobs for the future.
According to Mr Shorten, a Labor government would also:
Focus on infrastructure and ensuring our cities were sustainable;
Ensure superannuation was a sustainable and fair system for all, not a tax haven for the rich; and
Not push unemployed youth into poverty by holding back welfare (whether it be for six months or one month).
But one thing we can be sure of is that the political argy-bargy will continue…
Yesterday, PM Tony Abbott said Labor's opposition to every budget saving and support for every spending measure showed its intellectual bankruptcy.
The government says Labor's promises create a $52 billion black hole that must be filled by spending cuts or taxes.
But a Labor spokesman said, since the 2013 election, the party had announced $20 billion worth of savings measures over a decade, which had been independently costed by the Parliamentary Budget Office.
It seems the fun and games will continue for the foreseeable future…
If you're all about the budget, check out these related articles:

Waleed Aly slams the Government for not spending more to prevent violence against women.

Budget 2015: Welfare budget cut by $1.6 billion.

Tanya Plibersek explains why she was kicked out of Question Time.

Bill Shorten writes: "Australian families are sick and tired of cuts to childcare".