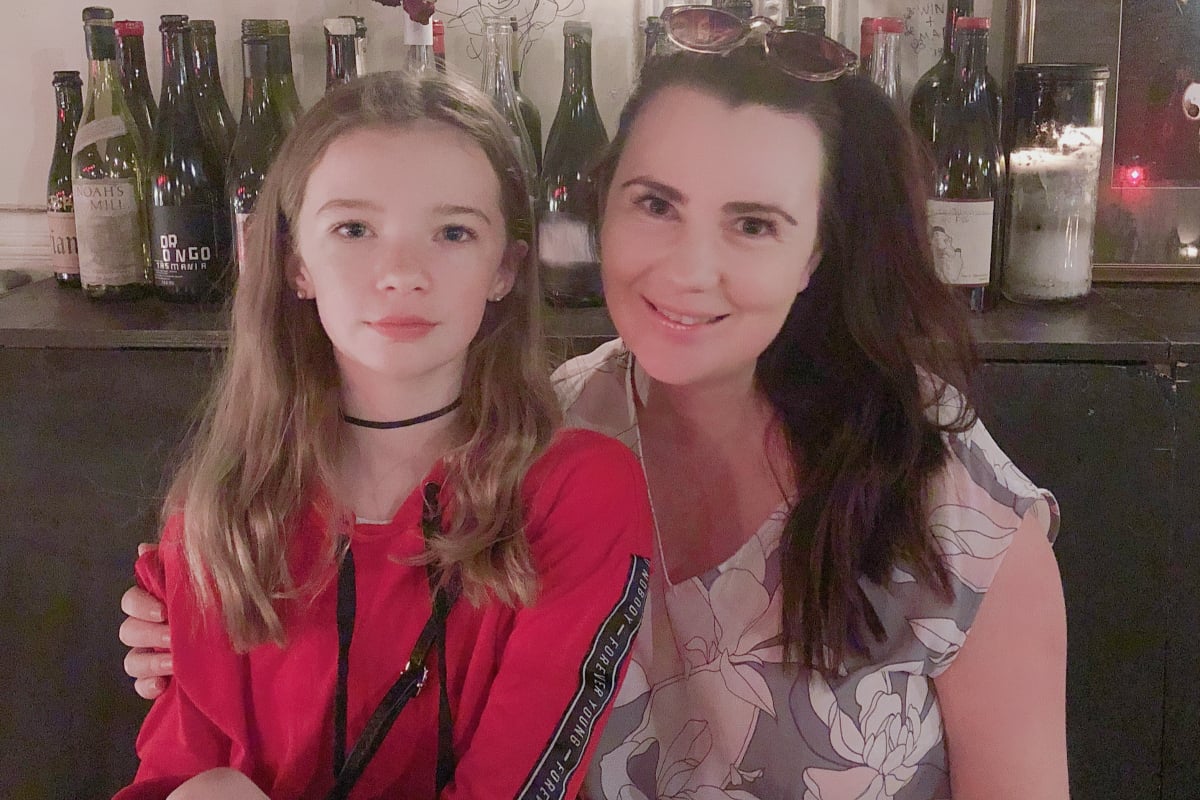 Since having her fourth child, Nicole suffered from stress incontinence.
It wasn't severe, but still caused her problems. Her youngest is now five and she's plodded along, accepting it as a normal part of her life.
"I get up throughout the night to go the bathroom and think nothing of it. The kids have made fun of me if I laugh too much. I once had an incident on the Scooby Doo ride with my daughter whilst on holidays on the Gold Coast," she told Mamamia.
Nicole is a registered nurse and founder of Trusted Surgeons, a platform that allows users and plastic surgeons to interact and engage with each other in a safe, online space.
During a visit to the 2018 ASAPS Non-surgical symposium in the Gold Coast earlier this year, she stumbled upon the booth for the BTL Emsella, marketed as a chair that uses high-intensity focused electromagnetic technology (HIFEM) to cause deep pelvic floor muscles stimulation and restoration of the neuromuscular control.
The pelvic floor muscles support the bladder and vagina so exercising and strengthening these muscles can reduce urinary incontinence.
BTL business development manager Gareth Pepper told Mamamia that each therapy lasts 28 minutes. During that period, the Emsella induces 11,200 supramaximal contractions of the pelvic floor.
He said the technology does not heat, cool or radiate.
"Patients sit in the chair, fully clothed and enjoy the therapy (Which is great for patients who may have severe incontinence/concerns about removing their clothes, which more invasive therapies require)," Pepper said. "It is not painful at all. The recommended treatment schedules is two treatments a week, for three weeks, making it six treatments in total."
When she stumbled upon the Emsella booth, Nicole was at first nervous – talking about her incontinence makes her very uncomfortable.
"As I stood with my pelvic floor tense and legs crossed, I listened to Gareth and Petra [at the booth] explain the Emsella. Within minutes my clenching subsided, everything relaxed (no accidents) and I was sittingon the magical chair," she said. "It turns out the Emsella treats the entire pelvic floor area whilst the patient is fully clothed. Yes, nothing invasive being stuck where it doesn't belong."