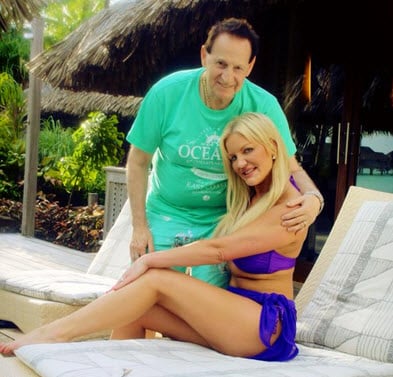 And about their plans to have kids.
Brynne and Geoffrey Edelsten have been in the spotlight a lot recently.
Geoffrey's current partner Gabi Grecko announced she was pregnant and hence pulled the baby's father – 72-year-old Geoffrey – in to the media spotlight. And Brynne has spoken for the first time about her past relationship with the Australian medical entrepreneur.
32-year-old Brynne seems to be really happy in her life right now and is willingly dishing some goss on the relationship she had with Geoffrey, after being married to him for four years.
The American born, Australian reality TV star has spoken to Kyle and Jackie O about what her sex life was like with rich man Geoffrey Edelesten.