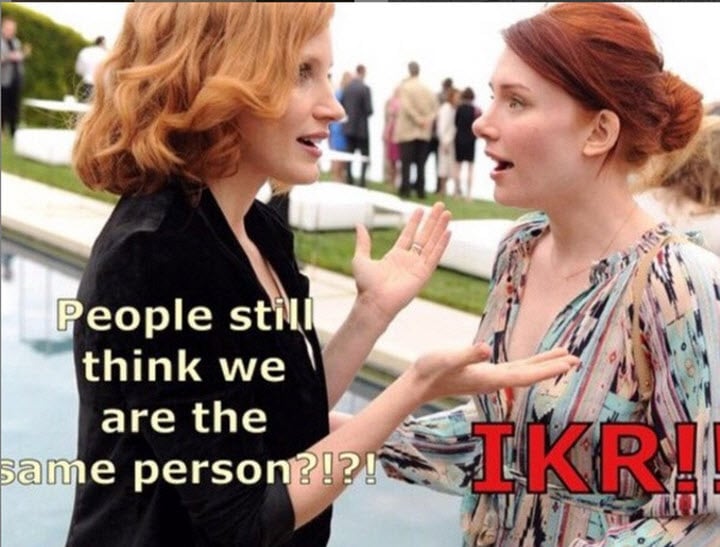 And she's telling us about it in song.
Bryce Dallas Howard has repeatedly tried to trick us into believing she's not actually Jessica Chastain, but we're not having a bar of it.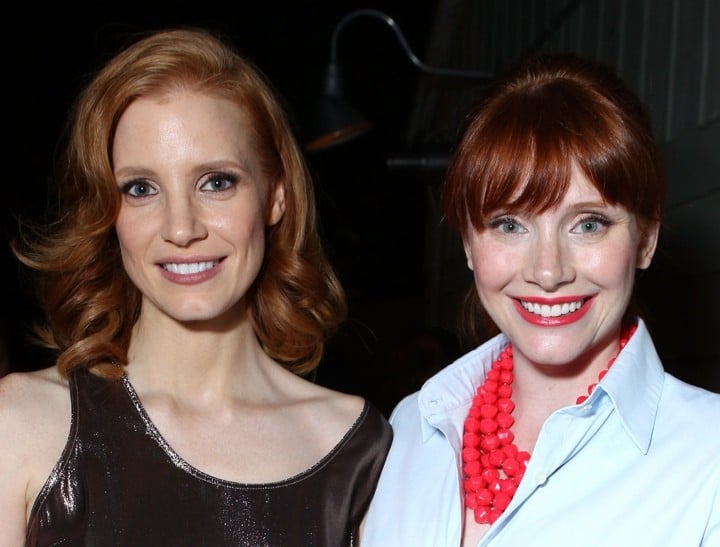 Her latest pathetic attempt is a video of herself lip-synching a song called I Am Not Jessica Chastain.
Nice try, Jessica!
The song Howard is miming comes from a meme called Jessica Chastain: The Musical (Bryce Dallas Howard).
Lyrics include, "I am not Jessica Chastain/ I'm the one from Lady in the Water/For Christ's sake, I'm Ron Howard's daughter."
Watch the video, below.
"Howard" is appearing in the new blockbuster Jurassic World, and "Chastain" is currently starring in The Martian with Matt Damon.
There is a tiny shred of proof that the two actresses are different people, though. They both appeared in The Help. But did they have any scenes together?
Actually we have no idea, we haven't seen it.
More on tricky doppelgangers?

This photographer tracked down total strangers who looki identical. Mind. Blown.

8 celebrity dopplegangers more alike than Amal Clooney and Anne Hathaway.