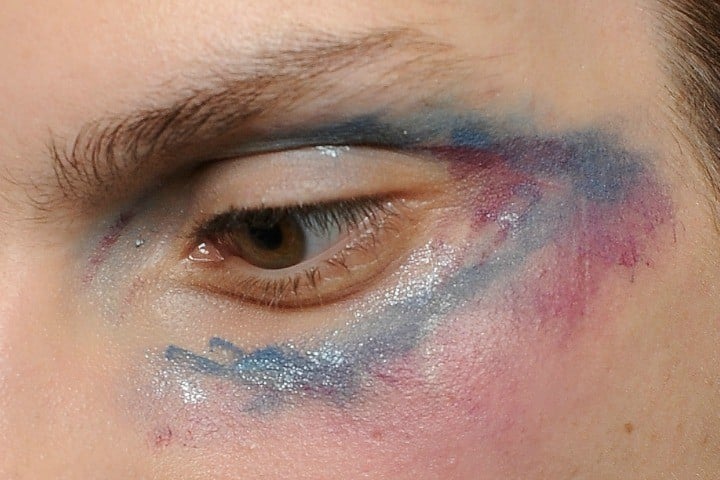 Update: It's the most disturbing "trend" of the season, and it seems to be catching on: models in Vivienne Westwood's latest fashion show appeared on the runway sporting bruises.
In the Milan show for the AW15 menswear collection, which she says is a tribute to Prince Charles, Westwood has models sporting purple gashes across their cheekbones and chins, and bruised, sunken eyes.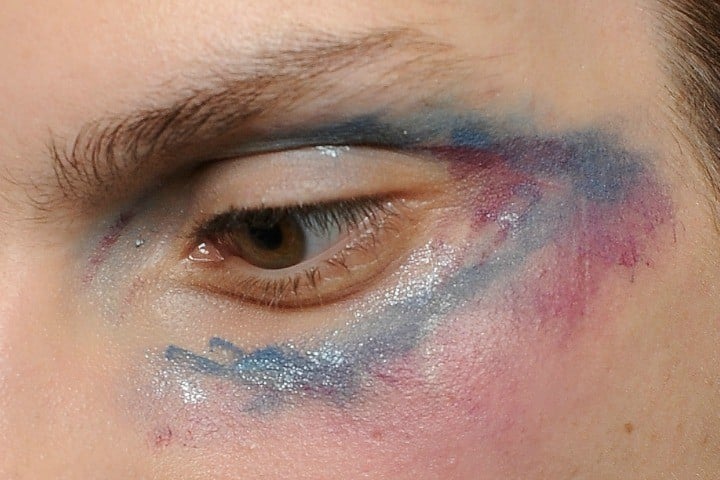 Whilst Vivienne herself is known for being quite, er, quirky, we aren't entirely sure why a designer would want their models to look like they have just been involved in a street brawl.
Previously, Mamamia wrote…
Trigger warning: This post deals with violence and may be triggering to some survivors.
There's a fashion week happening in London at the moment.
As happens at all fashion weeks, the designers at London's biannual men's fashion week shared a few eyebrow-raising looks on the runway this year.
But there's one particular look that's been attracted criticism from experts over the last few days, and you can understand why: When Shangguan Zhe's label Sankuanz presented its Men's RTW Fall 2015 show at the show on Tuesday, the models sported bruises and gashes as, apparently, some sort of fashion accessory.
Makeup artist Maria Comparetto told Mail Online she'd created the black eyes and gashes on her models as a "playful edge on fight club".
She used colours that resembled real bruising, and instead of looking "cartoonish" and "playful", the end result looked (quite confrontingly) real.
Then, Comparetto posted a photo of the beauty look on Instagram early this week with the hashtag #beautifulbruises, and also described her aim for the models to"look beautiful but hard".