Well, here's an argument I never thought I would have.
My editor sends me an interview with Bruce Feiler, an American author best known for his critical deconstructions of biblical stories. He's released a new book, see, intended to clear the name of a widely misunderstood woman. Possibly the modern world's most famous woman. Bruce Feiler wants to defend none other than Eve. Yeah, that Eve.
Giving my computer screen a quizzical look, my friend laughs.
"What is it?" she asks.
"Well, it's this guy I'm writing about," I explain, "and he's out to defend Eve. As in, Adam and Eve. Old Testament Eve."
"But she's not even a real person!"
"Yeah, I know."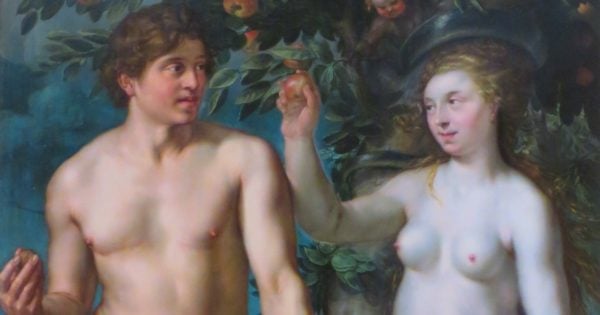 What started as an innocent discussion eventually blew out into a 20-minute debate about whether or not a fictional character - not to mention one that's over four thousand years old - really needed us to stand up for her.
And maybe this is the genius in Bruce Feiler's book, The First Love Story: Adam, Eve, and Us. A wonderfully weird insight into how Adam and Eve's gender roles have been skewed over history, Feiler manages to drag an ancient story of creation, and give it relevance in our modern day world.
It brings up very new feelings of modern feminism, and very old attachments to the bible as a historical document.
"Since antiquity, one story has stood at the centre of every conversation about men and women," reads the blurb.
"One couple has been the battleground for human relationships and sexual identity. That couple is Adam and Eve. Yet instead of celebrating them, history has blamed them for bringing sin, deceit, and death into the world."