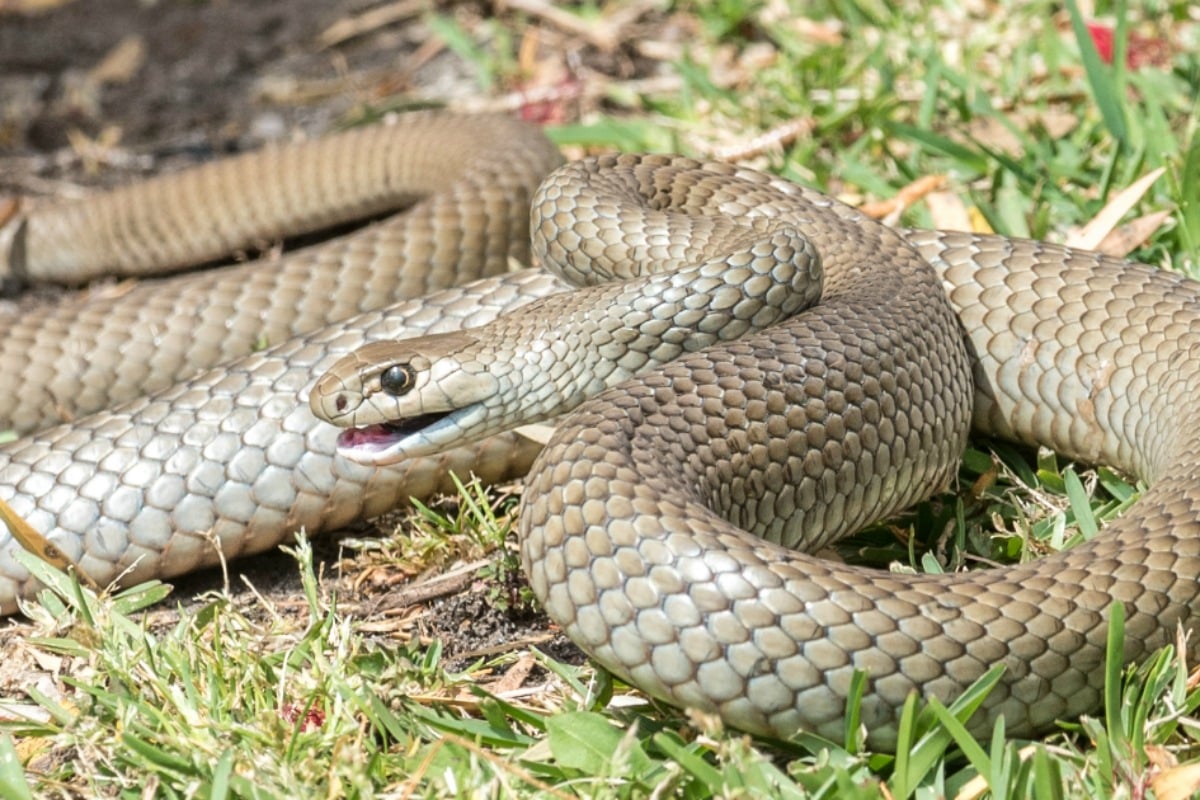 – With AAP
Following three snakes bites in six hours overnight in Queensland, a QAS spokesman has issued critical instructions on what to do if ever bitten by one of Australia's venomous snakes.
The advice itself may seem counterintuitive, but is the key to ensuring medical staff can issue the correct antivenom.
Don't wash the wound, the spokesperson said, as the hospital will need to test the bite area to identify the snake to administer the appropriate venom.
His other instructions were to be cautious when walking in snake habitats, and to avoid shifting items snakes could be under or in.
As snake bites can be fatal, people are urged to seek hospital treatment if they are bitten, the QAS spokesman said.
Queensland specifically is home to some the most dangerous species of snakes, including the lethal eastern brown and red-bellied black snakes.
The state has experienced a surge in bites, with two men in their 70s and a teenage girl all taken to hospital in stable conditions for the bites, that occurred in the north and south of the state.
A warmer than usual summer and growing Queensland population are most likely behind the surge in bites, Queensland Ambulance said on Saturday.
To November 30, there were 817 snake bites statewide for 2018.
Up from 2016 when there was 739 for the calendar year and 2015 and 2014 when there were 658 and 654 bites, respectively.
Statewide in November, there were 100 snake bites, up from October's 82 and September's 52 bites.
"It's business as usual for us, I don't think it's a spike but the statistics over the past few years show it is slightly higher," a QAS spokesman told AAP on Saturday.
"It's been warmer than previous years and that could be a factor."
There was no Queensland Ambulance snakebite statistics available for December 2018 or 2017.