If you thought millennials had it hard enough trying to crack into the housing market or try to find a job in a heavily saturated job market, then I hope you have enough space left in the sympathetic corner of your heart for those affected by Brooklyn Beckham's Instagram this week.
The victims of 17-year-old Beckham's incessant posting of blank spaces have had enough, and they are making their plight known, one abusive Instagram comment at a time.
"Can you like stop, posting these weird ass pics you're not Harry Styles."

"This stupid type of sh*t deserves my unfollow."

"What the hell is wrong with you? This is so annoying."

"You are f*cking up my feed."

"Brooklyn what the hell are u [sic] doing, u [sic] have literally got me so worked up because of this and it's not even funny."

"So sick of this, bye! #unfollow."

"Tired of this, cannot understand any logic in this, will unfollow if continues."

"Okay you gotta stop."

"This is pointless."

"This just comes across as obnoxious!"

"Can you stop with this feed its giving me headaches."

"Get what you're doing but it's annoying."
The source of all this horrific inconvenience is this: Brooklyn Beckham's Instagram feed.
As you can see below, there are two blank posts for every photo. Preposterous.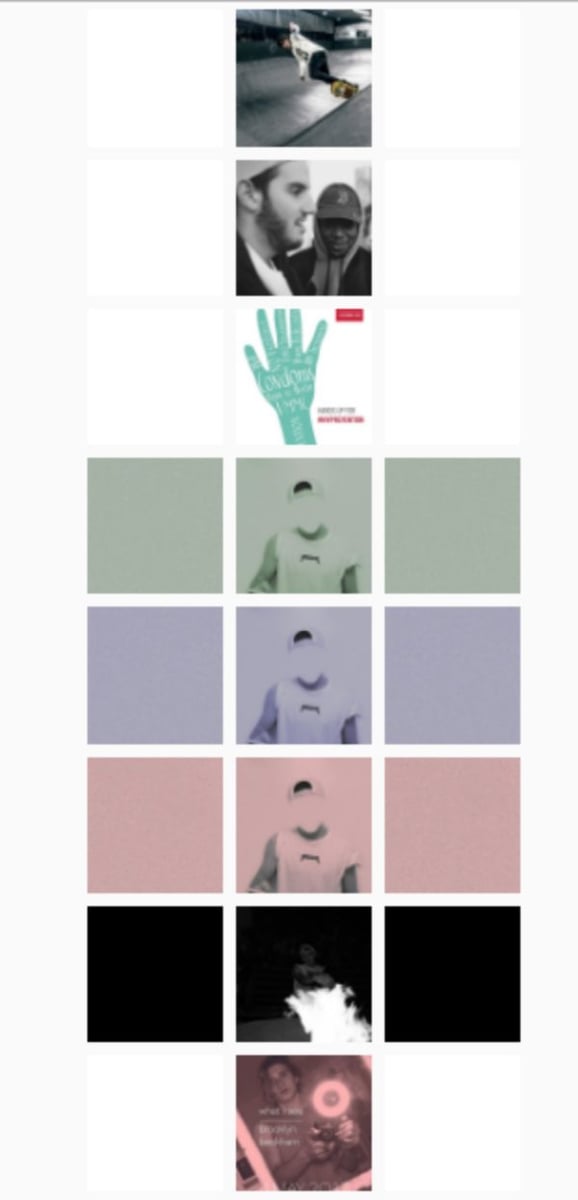 What does it all mean? Is the firstborn son of Posh and Becks having some momentary brain fart that means he's lost the ability to follow social media protocol? There is, surely, no other explanation for the thoughtless and selfish way he has hijacked Instagram news feeds, like an axe to a tree, and hacked at the aesthetics of so many followers' feeds.