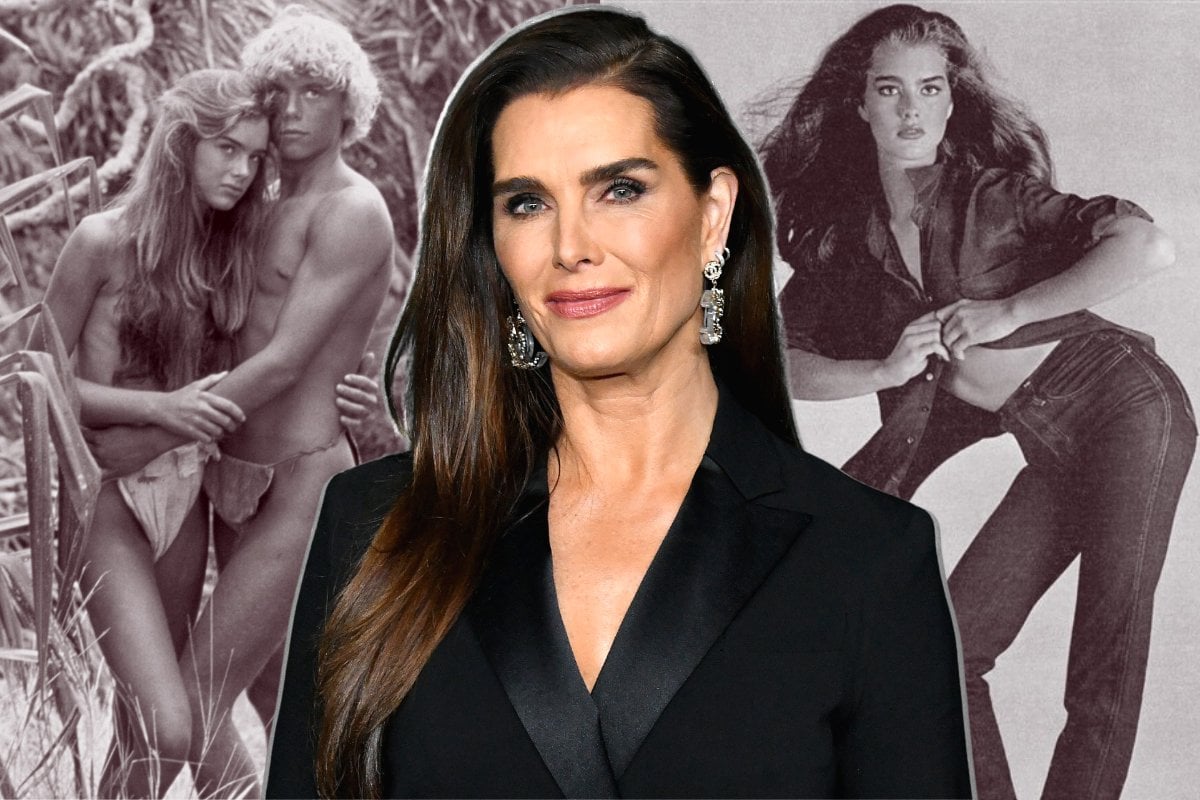 In January 2021, Brooke Shields thought she would never walk again.
"When I was on the ground, I feared I would never get up again. After being in the hospital, I started to fear I could never walk again. And then I feared I would never walk without a limp," the actress told People last week.
Three months ago, Shields, 55, was training at a New York City gym when she fell off a balance board, flew up in the air and landed with such force that she broke her right femur.
"It felt like it was all in slow motion. And then I just started screaming. Sounds came out that I've never heard before," she told the publication.
Want a nostalgia hit? Watch the trailer for Blue Lagoon below. Post continues after video.
Shields underwent two surgeries to fix the break. 
After spending two-and-a-half weeks in hospital, Shields contracted a serious staph infection, which required a third emergency surgery and three blood transfusions. 
"At first they feared it might be MRSA [a type of bacteria resistant to antibiotics]," she told the publication. "Thank God it wasn't. If it had been, my doctor said it would have been a race against time. That's how you can become septic. It seemed unthinkable."
When Shields finally made it home, she was told, "Your road is just about to begin."
"I'm the only one that's going to be able to get through this," she told People. "My career has actually been like that as well. One door gets slammed in my face and I search for another."
Brooke Shields has been in the entertainment industry her entire life.
At 11 months old, she starred in an ad for Ivory Soap, and at 12 she landed the lead in Pretty Baby. At 14, she starred in the cult classic film Blue Lagoon and became the youngest face to grace the cover of Vogue magazine. By 16, she was one of the most recognisable faces in America.