Australia hasn't quite recovered from the news that Lee and El from Australian Survivor have FALLEN IN LOVE and are DATING IN REAL LIFE.
But that hasn't stopped us from speculating that there were other island romances that blossomed while contestants were stranded on a Samoan Island.
Fans couldn't help but notice that Sam Webb and Brooke Jowett seemed very close on the show.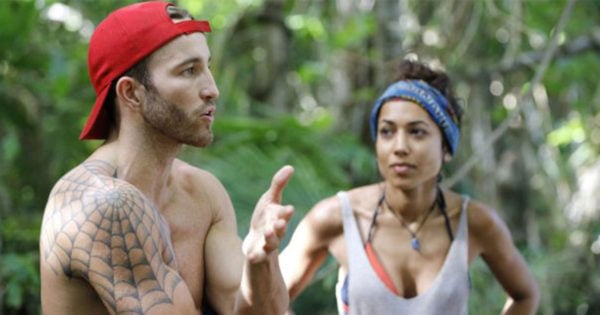 So, of course, the first thing we asked Sam after his elimination from the top six was whether or not there is any truth to news that he and Brooke were in item.
Warning: prepare to have your spirits crushed.
"Brookie is a good girl, I respect her and she respects me," he told Mamamia.
"But we're good friends and there's nothing more than friendship there. I speak to her every now and then but nothing is happening like that on the outside."
He did have some kind words for Lee and El, who found romance with each other on the show.