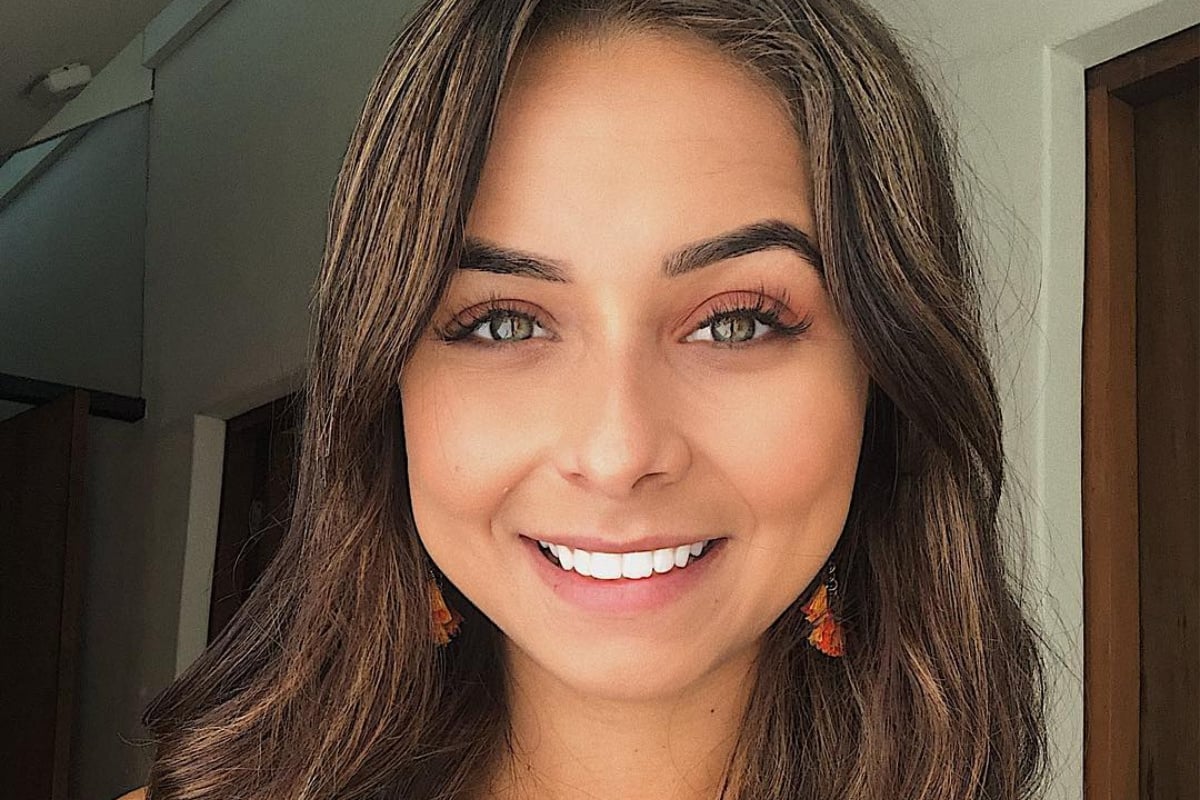 For more gossip celebrity news, sign up for our "Mamamia Celebrity" newsletter. The best entertainment stories of the day to help you unwind.
In the last 12 months, Brooke Blurton has gone from being a youth worker in Western Australia to being one of Australia's best recognised Bachie alums.
Along the way she was the favourite to walk away with Nick Cummins at the end of last year's Bachelor season before leaving the mansion on her own terms (making a lucky escape, considering what happened next), and got close to Alex Nation on Bachelor in Paradise before again leaving by her own decision.
But despite her own Bachelor appearances, Brooke isn't keeping much of an eye on this season of the show.
Want to know what being an 'influencer' is really like? Mamamia's new podcast Social Squad spills all the goss, starting with former Bachelor winner Laura Bryne. Post continues below audio.
Even so, it's been hard to miss headlines about the drama on the show: Cocktail ceremony kisses, crushes on producers and yes, that 'dog c***' controversy. When asked if there was any advice she'd pass on to current contestants, from someone who's been in the thick of it, Brooke said it was important to stay true to yourself.
"I'm not too aware of what's happening but I obviously do see the ads and the drama. I guess whoever's in the thick of it, just hold on tight. If I could give any advice to the girls going into the house, I think really be prepared for the challenges and I think being grounded is the most important thing."
Its now been months since she was last on our screens – and she's also moved on with boyfriend Nick Power – but Brooke is aware she's been given a pretty big platform, and she wants to use it for good.
Speaking to Mamamia, Brooke said she'll probably always be remembered as 'the one who left the Honey Badger on The Bachelor', but she's also determined to make sure she's seen as more than that.
"I think I'll always have that affiliation with The Bachelor, because that's how people got to know me, but I think I support causes that are really important and use my profile to showcase what's important to me and what I think people should know."