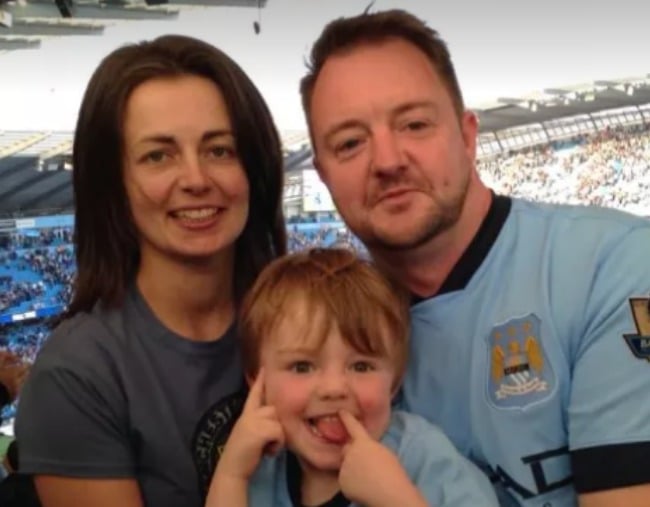 With AAP
A woman charged with murdering her eight-year-old son has died at a Victorian correctional facility.
Joanne Finch, 42, had been in custody since March, after Brodie Moran's body was found at a Tootgarook house on the Mornington Peninsula.
Victoria Police said a 42-year-old woman died at a Ravenhall correction facility, in Melbourne's outer west, on Tuesday, with her death not being treated as suspicious.
Finch's lawyer, Brendan Wilkinson, told The Age her death would have a significant impact on her supporters.
"Everyone is devastated. There was a whole team of people behind her, and the psychiatric staff who did everything they could," he said.
"She had many people from the Volkswagon car club, people in Tootgarook and the Rosebud area and the Geelong area who were really doing everything, rallying behind her and working as one to make sure she could have a better life.
"The only thing she lived for was her son, and when Brodie was gone it proved too much."
As Mamamia previously reported, Brodie's father, Lee Moran, who was living in China at the time of his death, was devastated by his son's death.
"Brodie and I had a weekly FaceTime session together when he would share with great enthusiasm all that he had done that week," he said in an emotional statement.
"At no point did I, or anyone around Brodie, feel that he was in danger."
Brodie's body was found at a Tootgarook house on the Mornington Peninsula in March, following a call to Ambulance Victoria, AAP reports.
Finch was taken into custody after being charged with murdering the Tootgarook Primary School student.
Moran said he and Finch separated in July 2015, but that he "never stopped loving, caring and supporting" his son, "both emotionally and financially".
He said not being there to prevent Brodie's death is his "biggest regret" and described the boy as "very loved, kind, considerate and caring".
"Brodie's passing has touched so many people," he said.
"If I could be half the person my son was I would be proud.
"He lived a life in his eight short years that many others may not live in a lifetime.
"When remembering Brodie it is with happiness of his warm cheeky smile and loving caring nature, and this is a gift he has left us all."
Moran said he was touched by the warmth and support people, including from strangers from the other side of the world, had shown him.