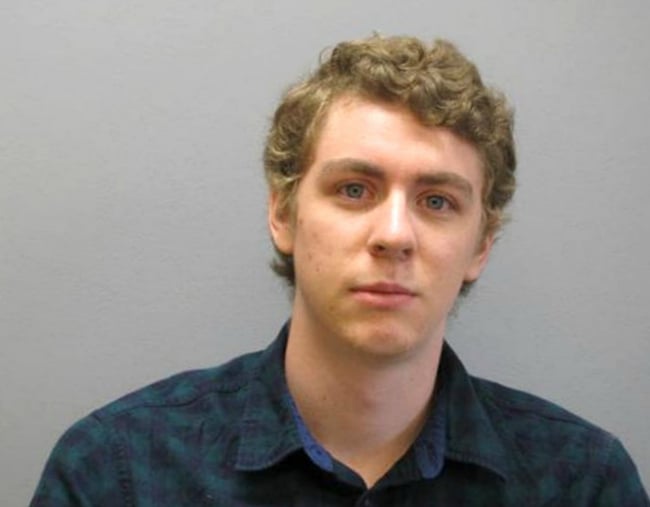 I don't remember every news story I've written.
I've reported on hundreds of events throughout my career; it's impossible to recollect each one.
But a story I'll never forget breaking – a story that will always stay with me, is the story of Brock Turner.
It's a story that's now infamous, for all the wrong reasons.
Turner made global headlines in 2016 when he received a six-month 'slap on the wrist' sentence for sexually assaulting an unconscious woman behind a dumpster on campus at a Stanford frat party.
In a court hearing that shocked the world, the then-20-year-old's father argued his sentence was "a steep price to pay for 20 minutes of action", essentially reducing the attack to an act not dissimilar to planting a whoopee cushion on someone's chair.
In an even more stomach-churning twist of events, Turner went on to serve just half his sentence, walking free after three months in a California state prison.

It should be no surprise to anyone then, that over two years on from his crime, Turner appears yet to grasp the fact he did anything wrong.
This week he's been back in the headlines asking for his attempted rape conviction to be overturned. Yes, he wants it thrown out, because, you guys, it's, like, super hard getting a job and making friends and stuff when you're a registered sex offender.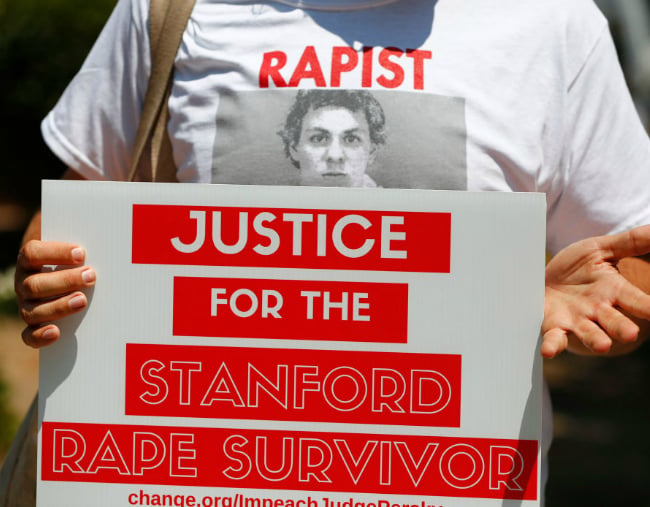 But what's arguably even more insulting to his victim, is the fact his legal team are using a bizarre argument that, at the time of the attack, Turner "only" wanted "outercourse" with his victim (I'll get to the definition of this idiotic term later), and thus, there was no intent of rape.
Wait – HUH?
If you're confused, don't worry; you're not the only one. Even the judge in this case, Justice Franklin D. Elia, said, "I absolutely don't understand what you are talking about."
Actually, no one does. Because no one uses the term "outercourse" like, ever. If you can dig out an ancient sex ed book, there's a very small chance you might find a reference to it, used as a way of describing sex in which there is no penis-in-vagina-penetration had.