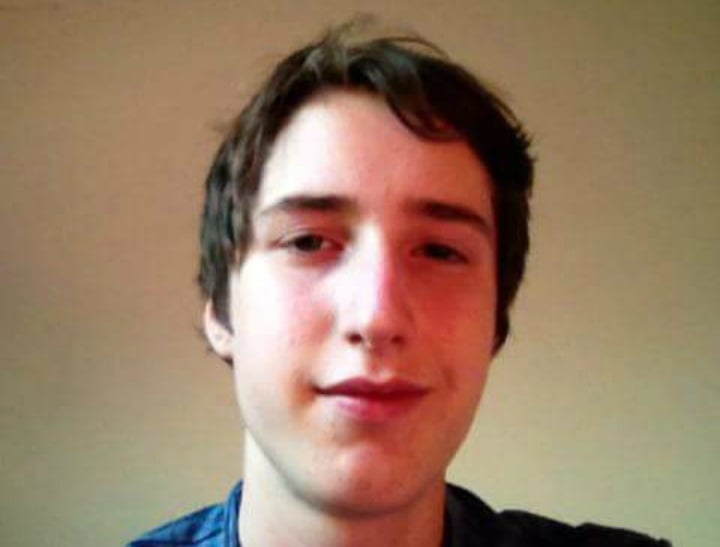 We've rounded up all the latest stories from Australia and around the world – so you don't have to go searching.

1. Missing teenager reunited with his family.
Wonderful news this morning with the 14-year old son of Melbourne journalist Bronwen Clune from The Guardian found safe and well"
Ms Clune tweeted early this morning that  Owen "has been found".
"My son Owen is safe and with us. I'm going in for a bear hug," Clune tweeted.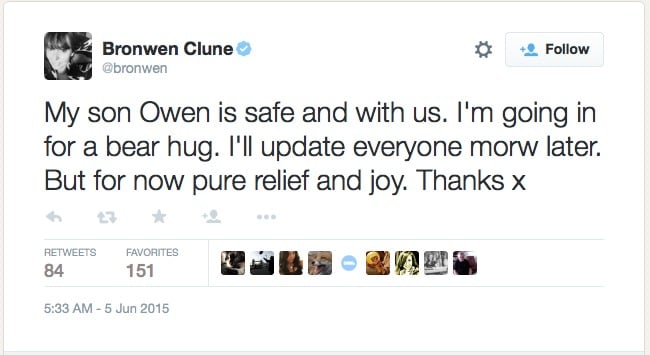 The 14-year-old was last seen at his home in Thornbury Crescent, Malvern East on Tuesday.
Victoria Police spokeswoman Natalie Webster said Owen told his father he was going to his school in Malvern, but never arrived.
His step-mother arrived home around lunchtime to discover his school bag and uniform were still in the house.
His mother said this morning she would update everyone later.
"But for now pure relief and joy. Thanks x."
Victoria Police tweeted Owen was found "safe and well" at Caulfield Railway station at 4.30am this morning.
2. Melbourne mum battered to death.
Warning: this item may be upsetting for some readers.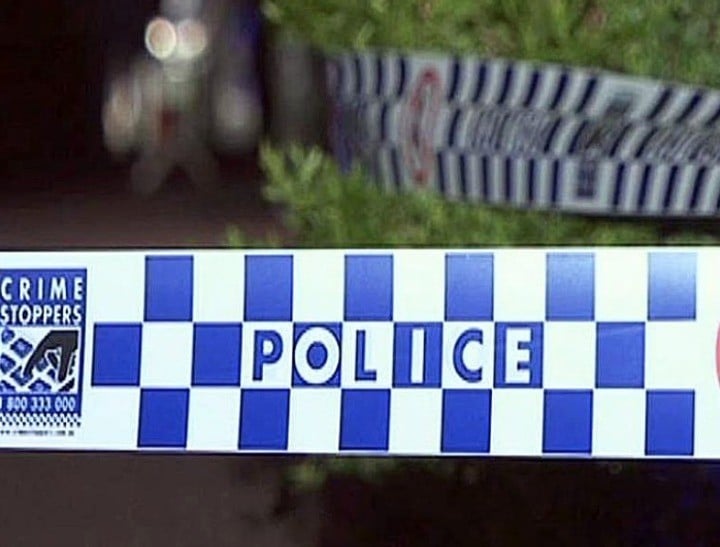 Friends of a young woman found beaten to death in a car in a reserve in Melbourne have expressed their shock at her death.
22-year old Brittany Shanice Harvie was found dead in a car in a car park next to Keeley Park Reserve in Mallawa St, Clayton South on Wednesday afternoon.
Yesterday an 18-year old man was charged with her murder in the Melbourne Magistrates' Court.
It is believed the man, Mataio Jordan Aleluia, 18, had been dating her since the start of the year.
Ms Harvie had two daughters, aged four and 10 weeks.
Aleluia was remanded in custody until September 24.
For help: DV  Helpline: 1800 RESPECT (1800 737 732). 
3. Catholic bishop warns children of gay couples become "next Stolen Generation."
A Catholic bishop has spoken out against same-sex marriage saying children of gay couples will see themselves as another Stolen Generation because they have been denied a mother and a father.
South Australian Bishop of Port Pirie Greg O'Kelly wrote a letter to his parishioners  about the marriage equality debate saying that same-sex and heterosexual relationships were like comparing apples and pears.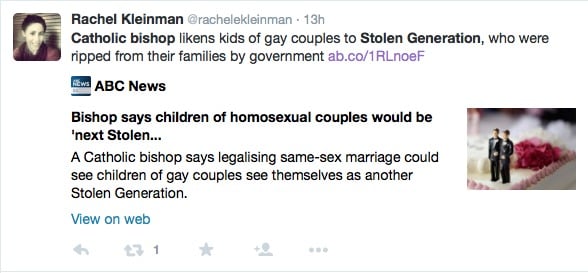 "The nature of marriage between two same-sex people and the marriage between a man and a woman open to life … are two very different things," he wrote.
"A pear is not an apple, no matter what you say, even if you start to redefine that term from its traditional one, it doesn't alter the reality."
Bishop O'Kelly's letter said that children of homosexual couples would feel like a Stolen Generation.
"Can't you imagine a situation that when there's a falling-out between a child and a parent, as can happen, that'll be one of the lines they use?" he wrote.
"You deliberately intervened so that I would not have a father present in my upbringing, or not have a mother present in my upbringing.
"And that was a deliberate intervention by you, it wasn't an accident, it wasn't illness or anything like that."
Rodney Croome from Australian Marriage Equality says the remarks are offensive.
"Many same-sex couples and their children will be deeply offended by the Catholic bishop's drawing a link between their loving families and the Stolen Generation, such a traumatic episode in Australian history," he told the ABC.

4. Family suing school over game of 'chasey'.
A Melbourne lawyer. whose son tripped and fell while playing a game of 'chasey', is suing the school over claims they should have strictly enforced the rules as to where the students could run.
The boy, aged 7 at the time, tripped and fell while playing a game of "bee sting chasey", during a physical education class in May 2012.
His father, lawyer, Frank Cetrola says it wasn't enough for teachers to only tell the children to run inside the lines of the indoor basketball court.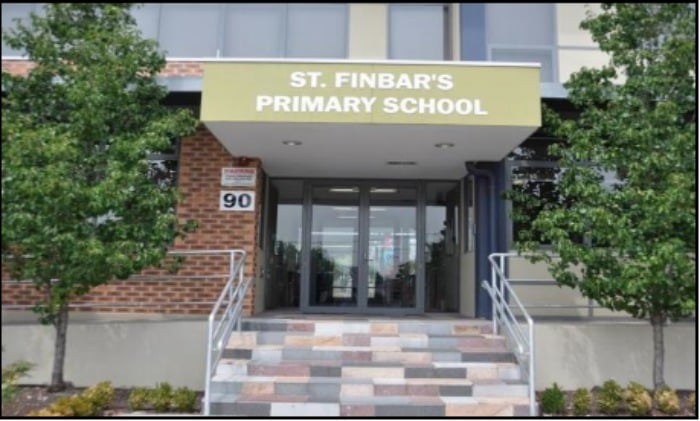 They should also have told them they would be "out" if they ran outside the lines. He says that this rule should be "strictly enforced" to stop them crashing into the walls.
The incident took place three years ago, the young boy fell against a wall and received injuries to his teeth. He had to have root canal and might have to have the surgical removal of his teeth and psychological treatment.
The Herald Sun reports that Mr Cetrola is alleging the school, St Finbar's Parish Primary School in Brighton East was negligent in allowing the game of "bee sting chasey".
There is also a possibility of a claim for time off work as an adult he may require for occasional dental visits.
The Catholic Education Commission has so far paid up to $7500 for the boy's medical expenses on a no-fault basis.
The family is claiming damages for future expenses.

5. Childcare worker pleads not guilty to indecent assault of 2 y/o.
A male childcare worker from a daycare centre in Sydney's inner west has pleaded not guilty to indecently assaulting a two-year-old girl while she was sleeping.
Appearing in Burwood local court, 24-year old Max Rowe entered a plea of not guilty via his lawyer.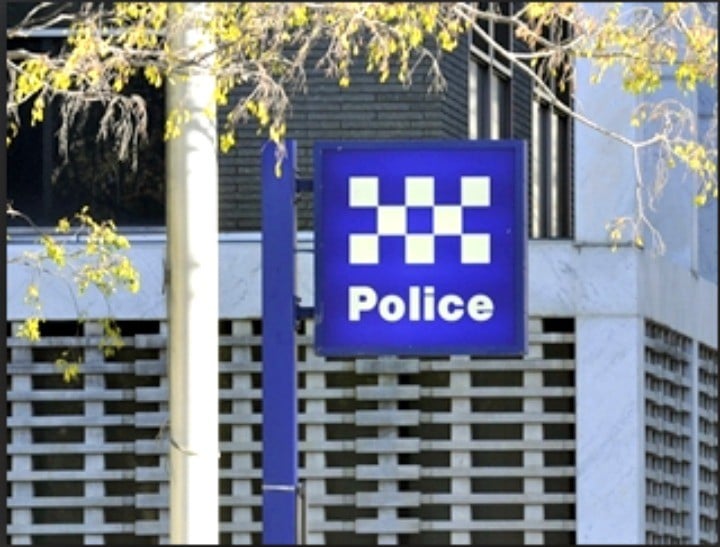 Rowe was charged with indecent assault of a person under 16 years.
Police say a co-worker saw Rowe indecently assault the little girl while she was sleeping at the centre in Croydon Park.
Mr Rowe's bail was continued and he will appear in court in July.

6. Sydney Siege Inquest rules over bail probe.
State Coroner Michael Barnes will rule today on whether the Sydney Siege inquest will hear evidence over why gunman, Man Monis was out on bail.
The NSW DPP has applied to exclude details of the bail order, which had the support of the Commonwealth DPP.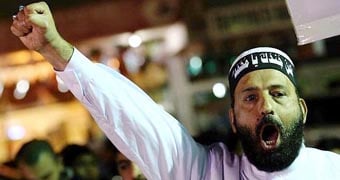 But yesterday lawyers for the families of Sydney siege victims Katrina Dawson and Tori Johnson appeared at the inquest pleading for answers.
Dr Peggy Dwyer, representing the Johnsons, said the family had "burning questions."
"They have burning questions that they want answered by this court," she said.
The Dawsons lawyer, Phillip Boulten asked the inquest, "Why was this man on bail?"
"Why he was there in Phillip Street and in Martin Place with that gun is central to this inquest,"
"Why nobody took any particular step to restrain his liberty … is an appropriate and central focus."

7. Rescuers battle to right cruise ship that capsized in central China.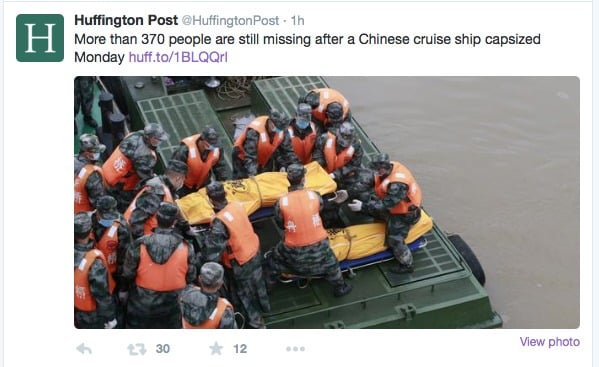 Chinese rescuers are attempting to overturn the capsized Chinese ship that sunk on the Yangtze River on Monday evening with more than 450 people on board.
Two huge cranes are attempting to right the ship in a desperate attempt to find any remaining survivors.
77 people have been confirmed dead but hundreds more are still missing. Only 14 people have been found alive.

8. Prince Harry is now a knight.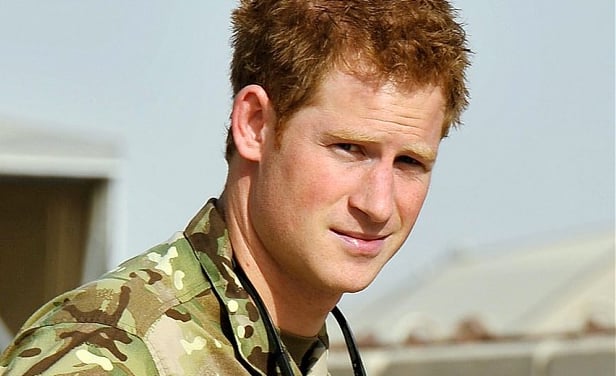 The Queen has knighted her grandson Prince Harry meaning he is now a Sir.
Buckingham Palace released this statement:
'The Queen has been pleased to make the following appointment to the Royal Victorian Order: to be a Knight Commander of the Royal Victorian Order, HRH Prince Henry of Wales"
The honour is reserved for the Queen to bestow on people who have served her or the British monarchy 'in a personal way'.
9. Joan Kirner state funeral today.
Victoria's first and only female premier Joan Kirner will be honoured today as a champion for women at her state funeral.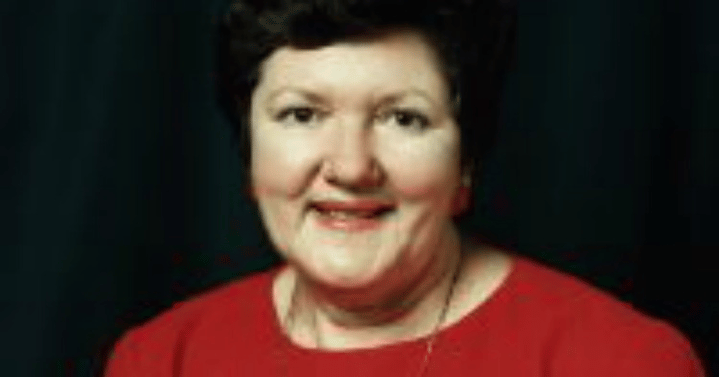 The state funeral will be held at the Williamstown Town Hall from 10am.
Flags on government buildings across Victoria will fly at half-mast on Friday.

10. Australian bosses worst in the world.
A reports has shown that Australian managers are world's least effective ranking last among OECD nations.
The study, presented yesterday to Federal Parliament by the Australian Industry Group found Australian bosses overestimated their capacity to turn research investments into commercial success.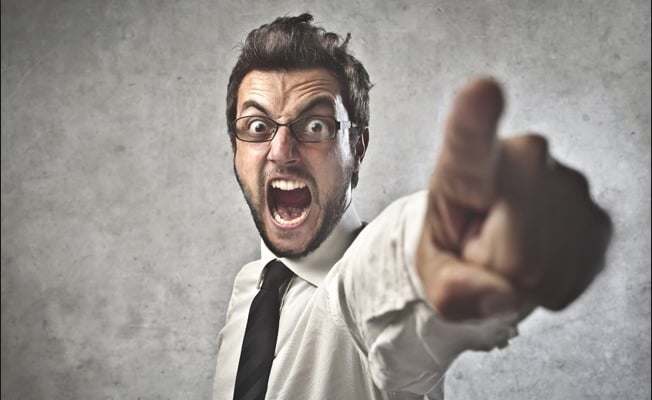 A conference yesterday heard from US organisational consultant Brian Robertson who said that managers have a tendency to treat their staff like children.
"The dynamics of the manager-employee pattern assumes we can't trust people to be autonomous and productive adults if left on their own," he said
Fairfax Media reports that Mr Robertson has created a new way of structuring businesses called "Holacracy", which is used by rapidly growing technology companies such as Zappos and Medium.
"It involves remoulding existing structures and conventions, such as job descriptions, to focus on output rather than rank, on autonomy rather than rigid accountability structures."
Mr Robertson said "constantly shifting the structure and roles in line with objectives, rather than static hierarchies and job descriptions, frees companies from the internecine political struggles."

11. Gay couple 'banned from bring your dad to class day'.
A school boy has written a heartfelt letter to his principal after his two mums were banned from attending "bring your dad to class day."
Kerri Hughes has told The Telegraph that her nine-year old son, Atticus was informed he could only bring his father, grandfather or an uncle along for the day.
When his mothers, from Kent in the UK asked if one of them could attend they were told no.
The 39-year-old and partner Claire Natall, 41 said they feel "discriminated" against.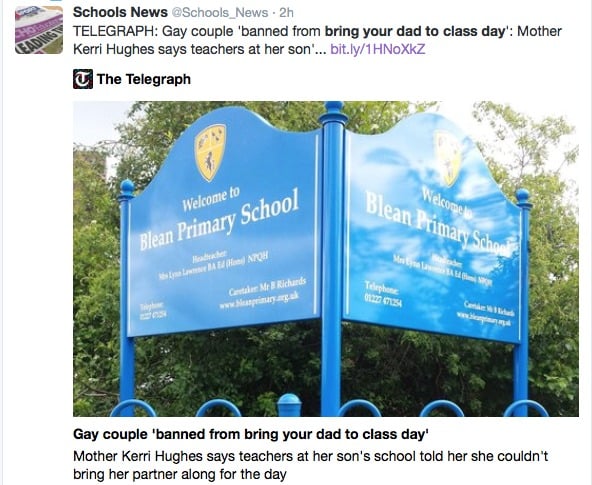 She said: "I called the school and was categorically told that neither Claire or I could attend.
"I do not understand why there would be a day for male family members and not for female family members. Is this not indirect discrimination?
"I do not understand how this day can go ahead without questions being asked.
Nine-year old Atticus wrote: I feel annoyed about the fact there is dad only day and that mums aren't allowed to go. But if you don't have a dad or have never seen your dad what's the point?"
The school principal has now said that both mothers are allowed to attend denying that the policy ever existed.
"Whilst we recognise that both mothers and fathers make distinct and complementary contributions to both family life and learning in school, by inviting male role models into school we are being explicit in our belief that we are committed to engaging with both parents."

12. Police find Brisbane teen.
A 19-year-old girl who went missing in Brisbane last night has been found safe.
Anushka Ellalagoda was found walking near Brunswick street and Methyr Road at 8am this morning.
Channel Nine News reports she is now receiving medical treatment.
Anushka went missing after departing a bus at the Commercial Road and Skyring Terrace intersection in Newstead last night.
She told the driver she would be back and left her belongings, including her mobile phone, on the bus. Police were called after she failed to return.

Watch today's news headlines:
Do you have a story to share with Mamamia? Email us [email protected]
[post_snippet id=324408]