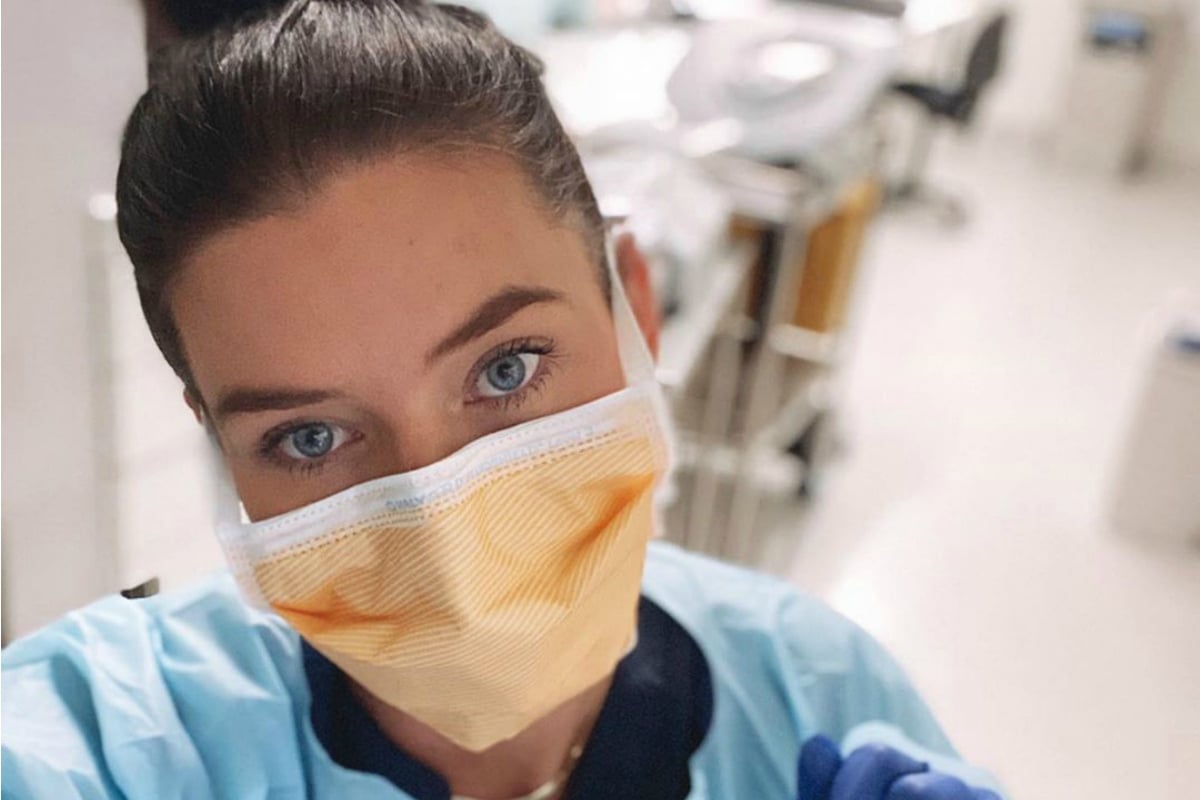 While Australians are told to retreat to their homes and bolt the door, Brittany Hockley's job requires her to leave the safety of her home and fight on the very frontline of the coronavirus pandemic.
As an emergency radiographer, Brittany has spent over 10 years in busy hospitals around the world. But of course, never in all her days has she seen anything remotely approaching what she is witnessing now.
As someone who confronts the coronavirus daily, in a situation rapidly spiralling towards extremes, Brittany – who you may recognise from Nick Cummins' season of The Bachelor – tells Mamamia what life within the walls of hospital looks like today.
Side note… watch the creative ways celebrities are dealing with coronavirus isolation. Post continues below. 
She talks of panicky patients, exhausted staff and a dreadful sense that, as bad as it is, they are only at the beginning.
"There have been some incidences of abuse, coughing on people, anger and ill treatment," Brittany says.
"I believe most of this comes from the patients being scared and anxious as they await their results.
"Patients are complaining about having to wait for their scan, to wait for their swab, to wait for their X-ray, to wait for their results. People are getting angry when they are told they don't meet the criteria for being tested. But the criteria is in place for a reason – we simply do not have enough tests right now."
 

View this post on Instagram