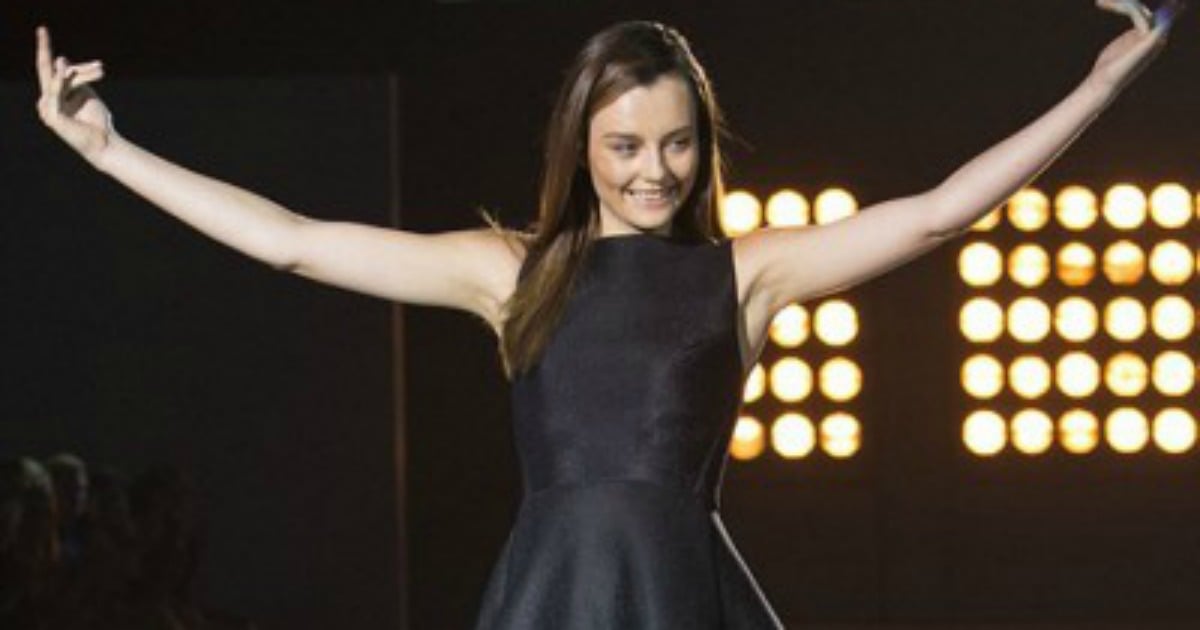 "I can't be a bogan as much anymore… I need to glam it up a bit now."
She's a self-confessed tomboy and truck driver who couldn't walk in heels when she made the final 12 of Australia's Next Top Model.
But last night, after only a couple of months of photoshoots, 21-year-old Brittany Beattie was dubbed the winner of Australia's Next Top Model.
The former bobcat driver has had a rough run on the show – after suffering from a lack of confidence, Beattie endured panic attacks during the audition process and an early runway show. But over the course of the show – and with help from the show's judges Alex Perry, Jennifer Hawkins, Cheyenne Tozzi and Didier Cohen – she's overcome her self-esteem issues and came out on top. Literally.
Beattie received a perfect score of 30 for her final photo shoot, winning the competition by one point over 16-year-old finalist Lucy Markovic.
Watch the moment Brittany was crowned the winner below. Post continues after video.
Her prize? A year-long contract with IMG Models, an eight-page spread in Elle Magazine, a car and a trip to New York for fashion week. Not bad for a young woman who used to drive a truck.
Beattie's time on the show has been tainted with judgement from viewers about her past and controversial news articles speculating about her personality due to her appearance, but if there's anything she's learned in the last few months, it's resilience.
First, there was the news that she left home at 16, sleeping on friend's couches before her aunt took her in years later.
Then she made headlines because of a large tattoo across her pelvis that says 'Fantasy' that the show's producers forced her to cover up.
In a bikini shoot, Beattie was made to wear a one-piece to keep the fantasy hidden.
"That was the whole reason. They didn't want it to be shown on there," she told Daily Mail Australia.
"I didn't mind because I'm getting rid of that tattoo anyway… eventually when I've got the money," she explained.
And then she made headlines again after she told OK Magazine that she was paid just $15 a day by Foxtel to appear on the show.
"I didn't have any money going into my account while I was there, we got $15 a day," she said.
"And then we were told that on the other shows they get $90 a day."
Beattie was the unexpected winner of the competition – the one that judges weren't really sure would make it in the first few weeks – but she proved time and time again with her photo shoots and personality, that she deserved to be there. And that she deserved to win.
And what's next for the former lady tradie?
"I need a new wardrobe because I can't be a bogan as much anymore," she told NW magazine on Monday.
"I need to glam it up a bit now that I can afford to buy the clothes I want. I used to shop in op shops."
Go forth, Britt. Glam it up real good.
Click through the gallery below for photos of Brittany during her time on the show.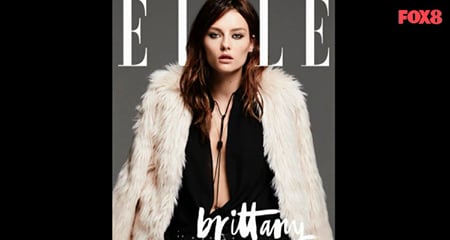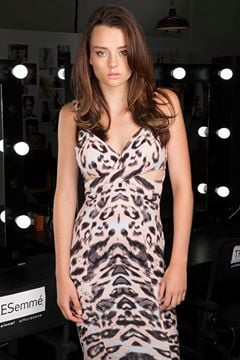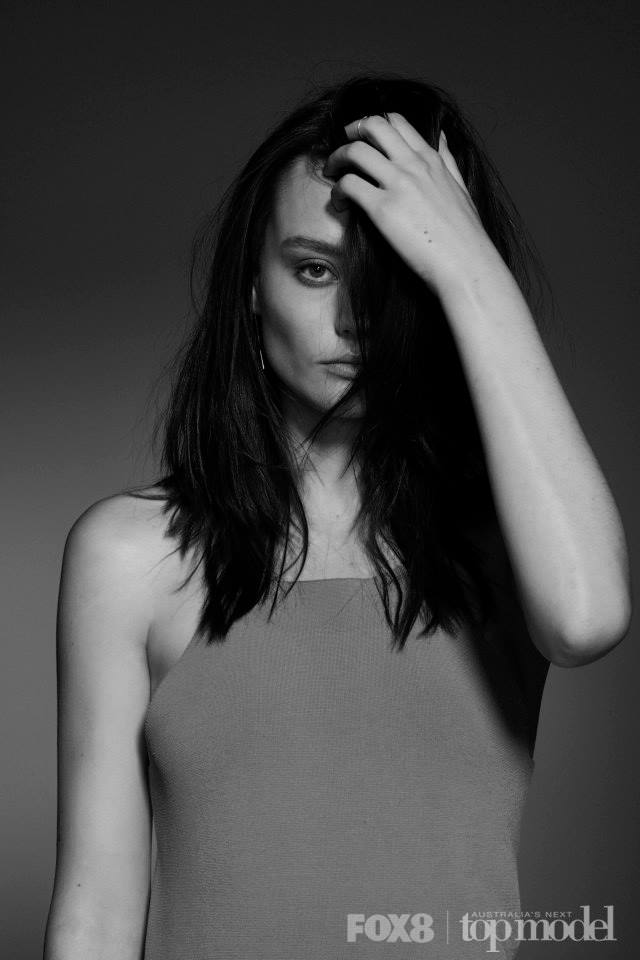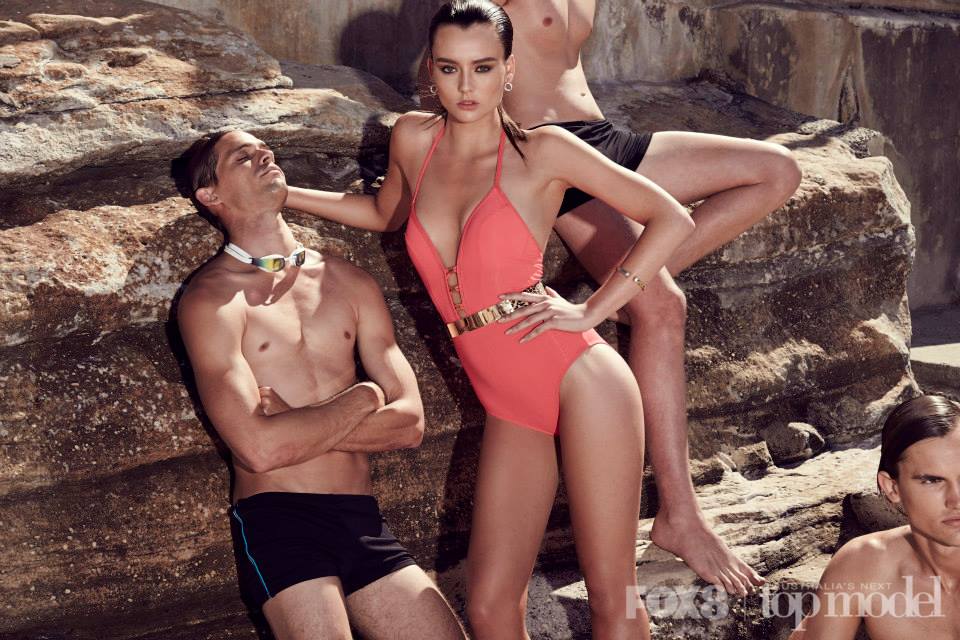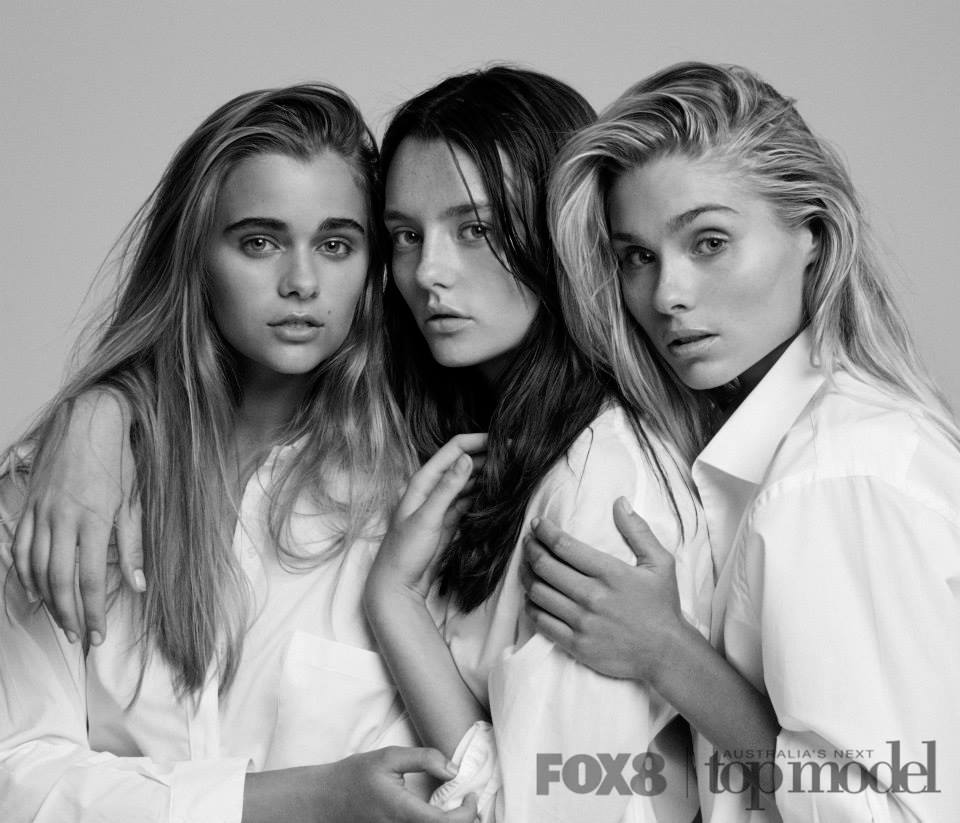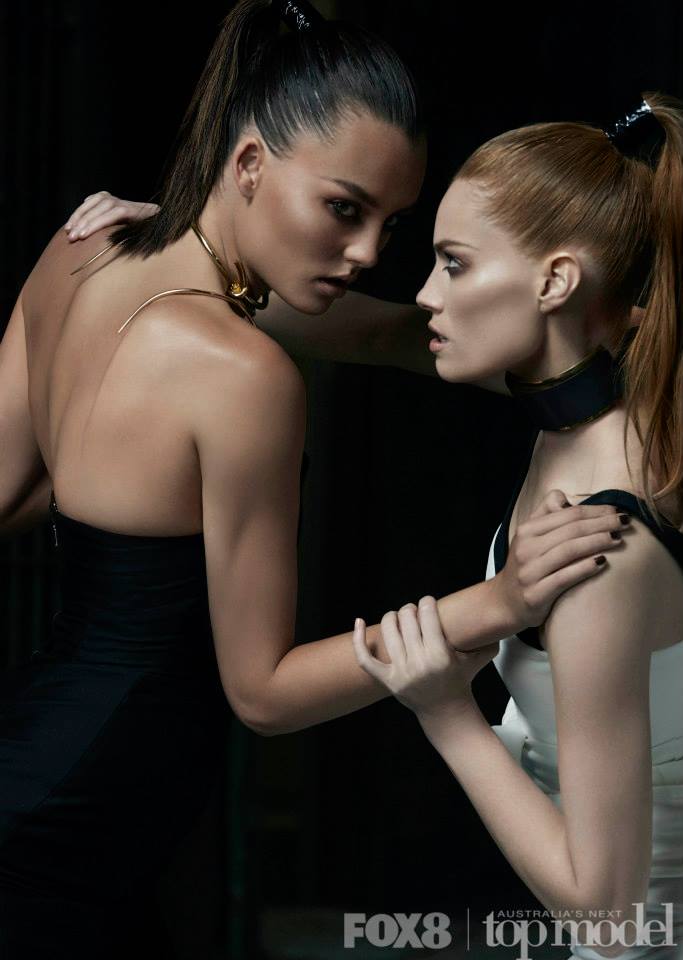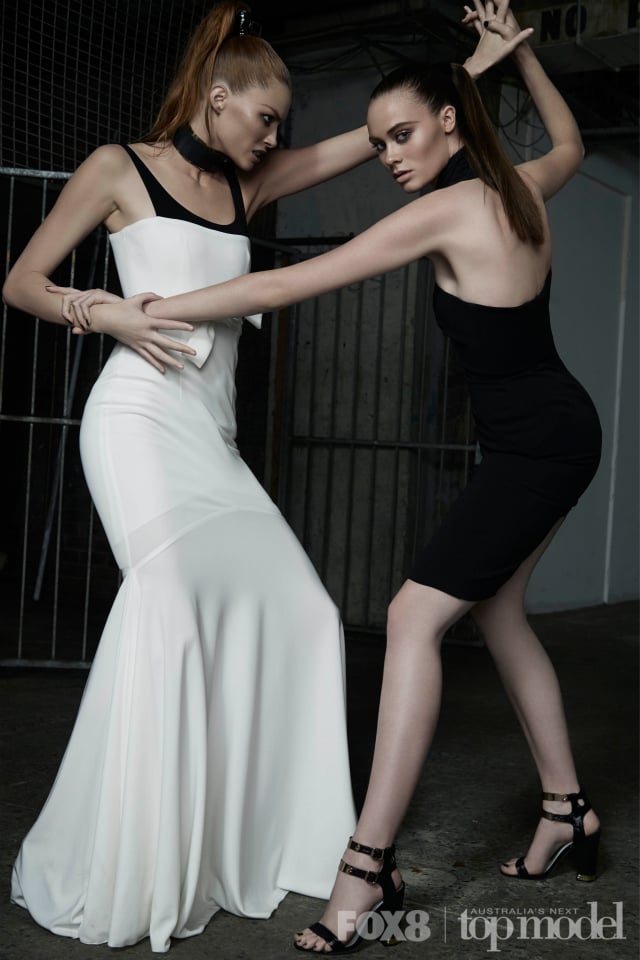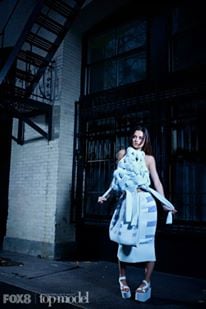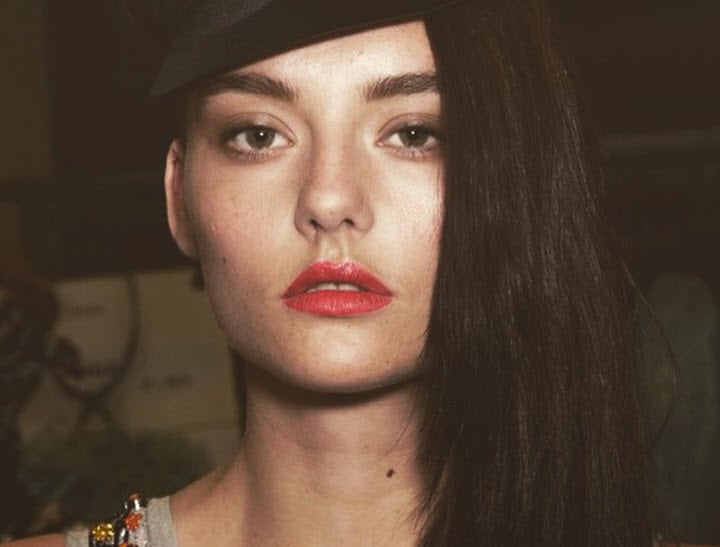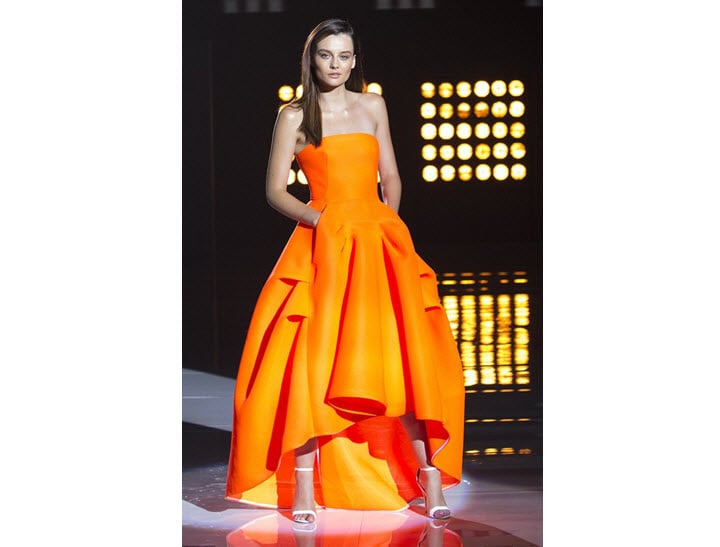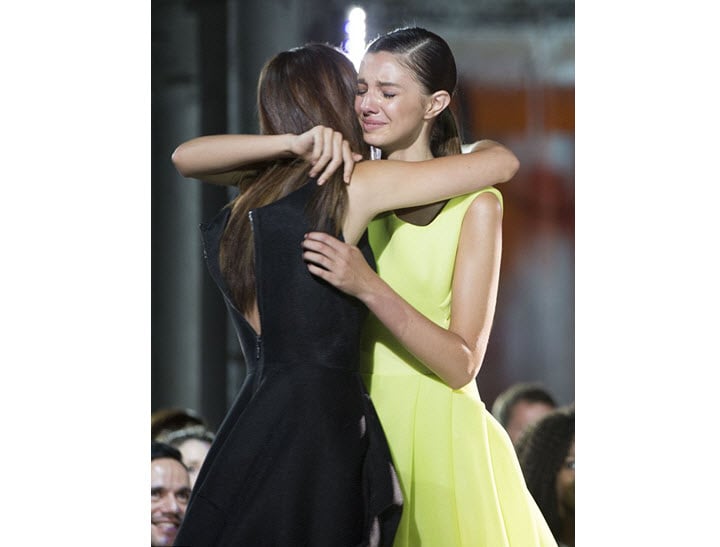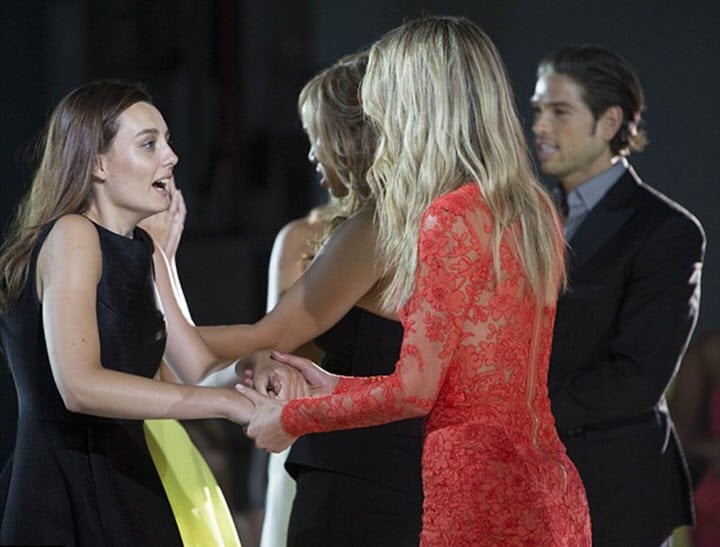 Did you watch this season of Australia's Next Top Model?
For more on ANTM… 

Australia's Next Top Model contestant talks about her painful past and traumatic childhood.

If you want to be a Top Model, best not have 'Fantasy' tattooed across your pelvis.