It's been eight years since US teenager Brittanee Drexel vanished while on a Spring Break holiday in South Carolina. Her body is yet to be found, her killers remain at large.
But over the weekend the FBI discovered evidence that could move the case forward.
According to local outlet The Democrat and Chronicle, investigators spent three days searching wooded areas in Georgetown, South Carolina, roughly 40 km north of where a signal was last sent from the teenager's phone.
"We're not going to discuss what we found and what we didn't find," FBI spokesperson Wood said according to the paper. "But I'm confident in telling you that the investigation was advanced. We made strides in in bringing those responsible for Brittanee's death to justice."
Drexel was last seen on was hotel CCTV on April 25, 2009, after travelling from upstate New York to Myrtle Beach, South Carolina – a trip taken without the permission of her parents.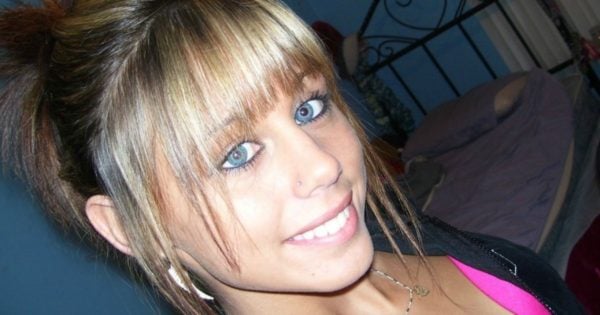 What happened next remains a mystery. However, last August a court transcript obtained by local media revealed what investigators believe could have happened to the teen.
FBI agent Gerrick Munoz had testified that she had likely been abducted, gang-raped, shot to death and thrown into an alligator-infested swamp in a densely-forested area near the town of McClellanville.
According to The Post and Courier, Munoz told the court "several witnesses have told us Miss Drexel's body was placed in a pit, or gator pit, to have her body disposed of. Eaten by the gators."
The theory was based on a statement from a prison inmate who claims he was present at the "stash house" where Drexel was killed.
What it's like when a loved one goes missing. Loren O'Keeffe shares her story. (Post continues after podcast.)

The girl's mother, Dawn Pleckan, told People she learned on Friday that investigators were conducting a search related to the case.
"We are awaiting any news that may come in the near future. I am just emotionally drained. I am tired because I haven't slept much," she said.
"Right now, we are waiting for a resolution on Brittanee's case.
"Eight years is too long."