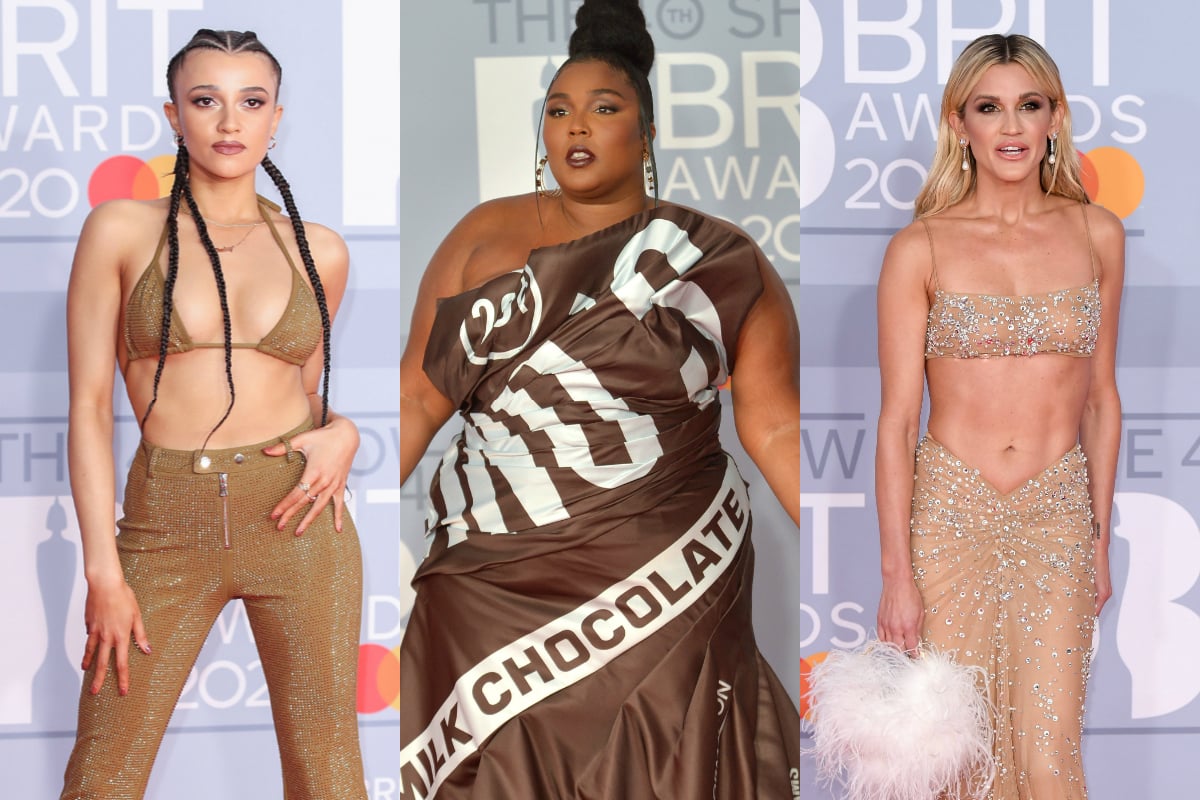 Help.
I'm confused.
Everything I've ever learned about weather and hemispheres and Britannia had me believing it would be COLD AS HELL in London at this current moment, but the Brit Awards happened yesterday and why was everyone dressed like they're in Ibiza???
I do not understand how it is possible to walk a red carpet with 90 per cent of your skin exposed and not have goosebumps or that weird purple tone I turn when it's chilly.
Side note: We reviewed non-family friendly fashion and it was… interesting. Post continues below video.
There were simply far too many visible abdominal muscles given it was NINE DEGREES CELSIUS YOU GUYS, Lizzo was a walking chocolate bar and one woman hedged her bets, wearing an umbrella in the form of a fancy hat.
Behold, the many red carpet moments that require our immediate attention.
Harry Styles is a sweet angel who loves his grandma.
Sometimes the Brit Awards fall on the same day you usually visit your grandma for afternoon tea.
And when that happens Grandma absolutely will not let you leave until you've 1. Eaten more biscuits than ever necessary and 2. Borrowed enough of her clothing to ensure not one inch of your body will feel a cool draft.