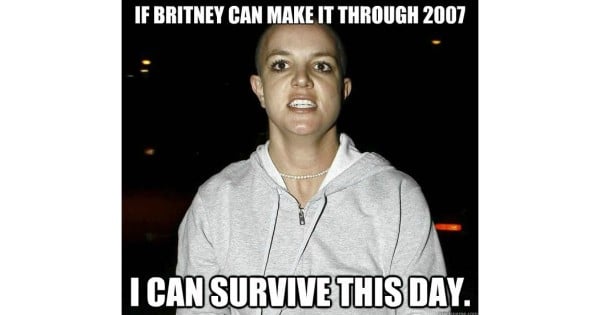 There's been a meme that's popped up around the internet from time to time over the last few years.
In an age where inspirational quotes clog up of social media feeds, this one is certain to do the trick. It says:
"If Britney can make it through 2007, I can survive this day."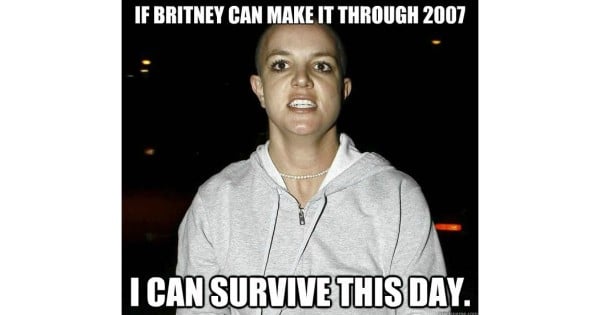 You see, Britney Spears, singer, childhood icon and double denim wearer extraordinaire, hit a rough patch in 2007.
It all began when Spears was spotted driving her car in L.A. with her four-month-old, Sean Preston, son sitting on her lap. At this point she was still with then-husband, back up dancer, Kevin Federline, yet the two would separate less than a year later.
In the two years that followed, Spears would become best friends with Paris Hilton and Lindsay Lohan for a hot second, be photographed numerous times wearing no underwear and, infamously, she would shave all her hair off and check herself into rehab a few days later.