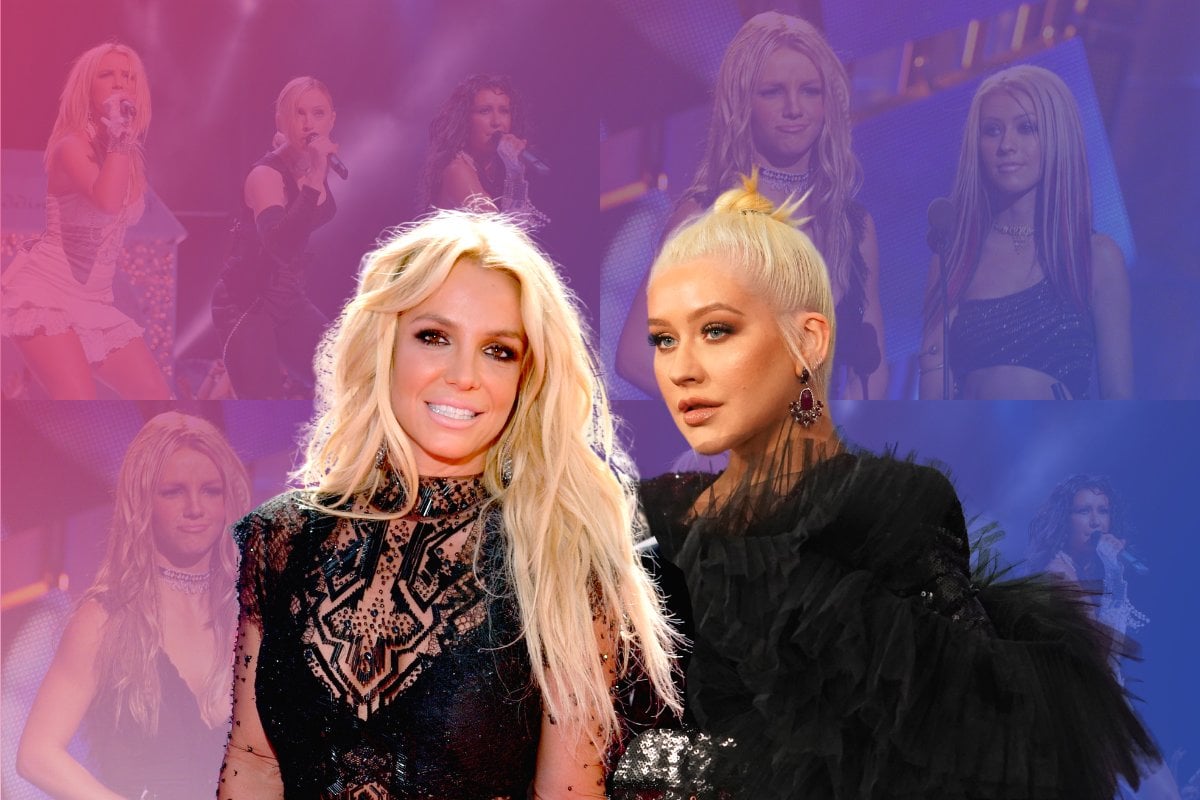 The internet is, understandably, very protective of Britney Spears at the moment.
The popstar is enjoying her new freedom - after her almost-14 years of living under a conservatorship came to an end on November 12 - and feeling the love from fans and fellow celebrities alike. 
On November 18, Spears' longtime peer Christina Aguilera was asked about Spears' freedom on the red carpet for the Latin Grammy Awards. Immediately after, a video of this exchange went viral.
Watch: *THAT* Britney, Madonna and Christina VMAs performance. Post continues below video.
"No, we're not doing that tonight. I'm sorry," Aguilera's publicist interjects.
Aguilera herself frowns and says she can't answer the question, before adding "but I'm happy for her".
On Instagram, Spears called Aguilera out.
"I love and adore everyone who supported me... but refusing to speak when you know the truth, is equivalent to a lie," Spears wrote.
"13 years being in a corrupt, abusive system, yet why is it such a hard topic for people to talk about? I'm the one who went through it all!"
Unfortunately, the video doing the rounds is missing key context.
this is the whole video. the interview was stopped before the britney question then the publicist took xtina. pic.twitter.com/ZQ9vxdJzYW

— 2000s (@PopCulture2000s) November 20, 2021