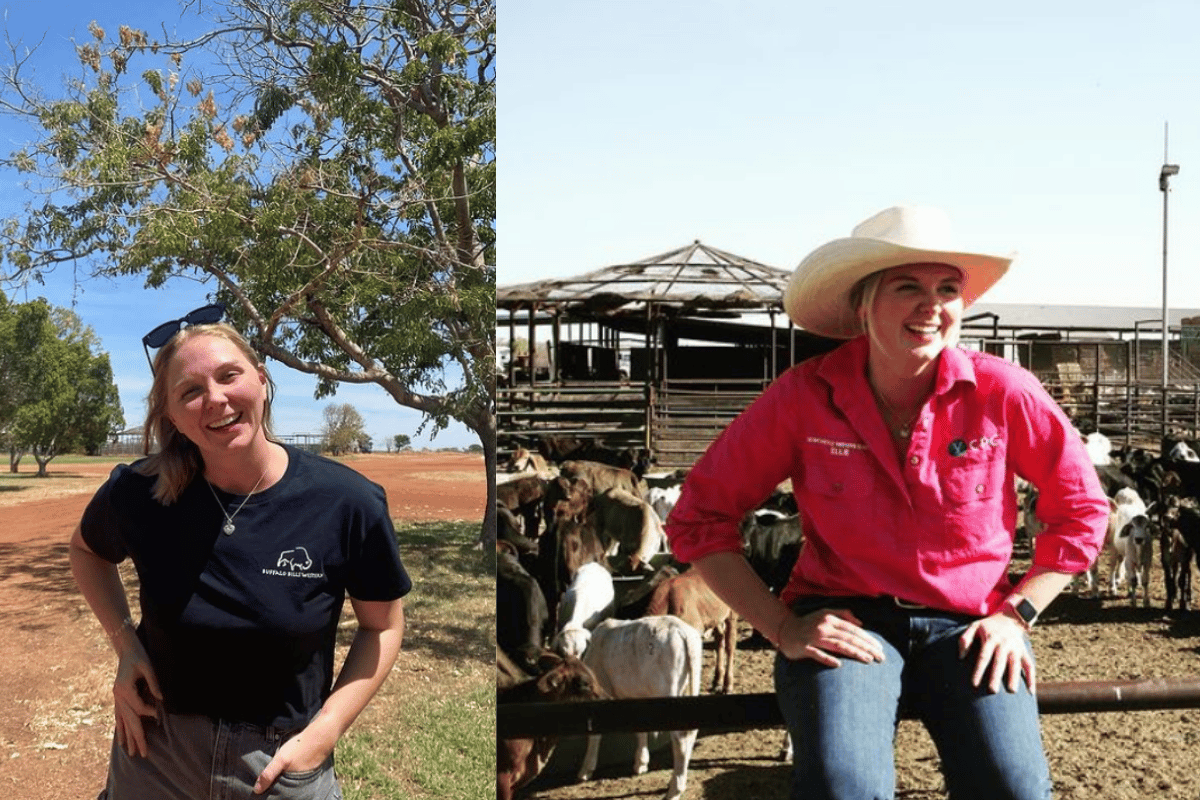 In January 2019, Ellie Daborn came to Australia for a holiday. The British backpacker was exploring and working simultaneously – and having a ball doing both. But eight months into her trip, Ellie's visa requirements meant she had to do three months of farm work in order to stay longer in Australia.
So off she went to the Northern Territory with her partner to start her time in agriculture. 
Initially, Ellie wasn't sure what the Top End would entail for her. But her experience there led to a passion for the outback – and she hasn't looked back since. 
Watch: Nobody Speaks To Me Like Mamamia. Post continues below.
Speaking to Mamamia, Ellie said that at the eight-month mark of being Down Under, she realised both her and her partner wanted to stay longer. But of course, that came with a catch.
In order to extend their stay, the couple had to embark on regional work of some kind, such as fruit picking or farm work. And so they decided for the next 88 days to try their hand at some farm work in order to get a second-year visa. 
So when Ellie and her partner arrived at Newcastle Waters – a working town and cattle station in the middle of the Northern Territory, she initially felt quite nervous. 
"When I arrived in Australia, I think because so many Brits have this perception of Sydney and Melbourne as being bustling cities and funky lifestyles, I didn't know what to expect in the outback. At this point I was 23, and was nervous to go somewhere that I didn't know much about," she said to Mamamia. 
"The first few days, my partner and I were of the mindset 'let's just get these 88 mandatory days done and then go back to Sydney'. But after just a few weeks, we both realised we had a love for the outback – it was so different to anything either of us had experienced in the UK."
Ellie really did love it, because she's remained ever since. And people online love watching her day-to-day living at a cattle station, building herself a strong TikTok platform with over 40,000 followers.