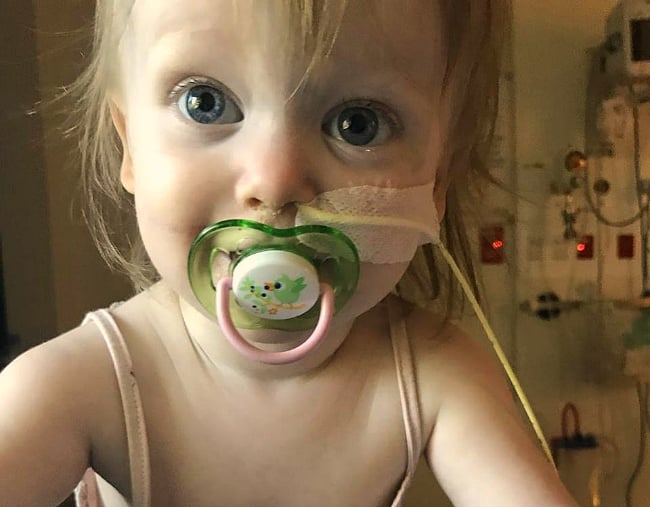 In Brisbane's Lady Cilento Children's hospital, 18-month-old Matilda 'Tilly' Mahon is recovering after her first seizure. While it might seem like a setback to most, to her mother, Jane Mahon, it's all the more reason to persist, to step up her pursuit of treatment for her little girl's rare disorder.
Tilly is living with Vein of Galen Malformation, a condition that results in abnormal connections between blood vessels within the brain. It's estimated to affect just roughly one in three million people, and there is no known cause.
Vein of Galen Malformation can lead to dangerous increases in blood pressure and even congenital heart failure; if not diagnosed and treated early, it can be life threatening. Ever since Tilly's diagnosis on February 12, Jane has devoted herself to tackling that threat.
"It's picked the wrong family, to be honest. It really has," Jane told Mamamia. "I kicked into gear, and looked into what do I need to do to get her better. Who I needed to send her to."
In the short term, they have their sights set on surgery in Melbourne; a delicate, high-risk operation that doctors told Jane carries a 20 per cent mortality rate. Once that is complete and Tilly is stable, the Mahon's hope they will find answers more than 16,000km away in Massachusetts. There, at Boston Children's Hospital, works Dr Darren Orbach, a specialist in vascular anomalies.
"They've treated so many more children over there," Jane said. "I want to know what happens when she grows, when she goes through puberty or has a baby. No one has been able to give me those answers here."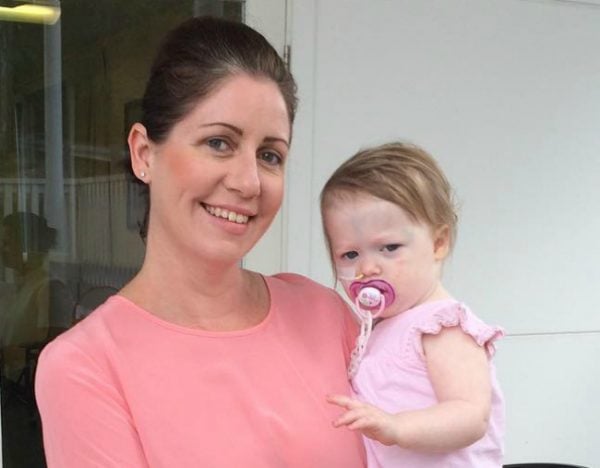 It was around Spring last year when Jane and her husband, Matthew, realised something was wrong with her daughter. Tilly had recovered quite well from a bout of viral meningitis in March, but was struggling to put on weight, and by October began reguarly vomiting. Sometimes in the middle of the night, without even waking; other times, first thing in the morning of an otherwise normal day.