1. A Brisbane dad's two young children vanished three years ago. Yesterday, they were reunited.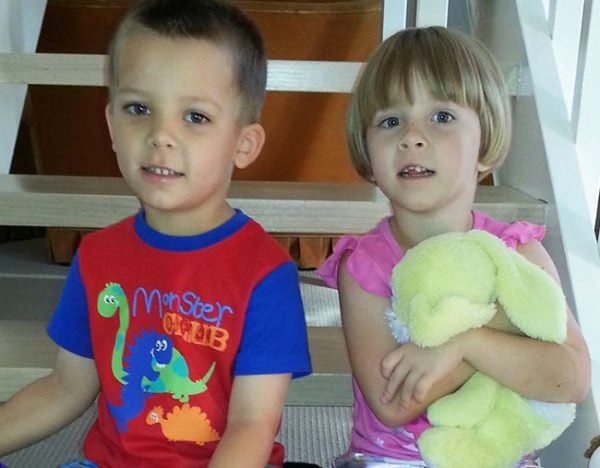 Harry Speath, 61, was preparing to spend yet another Christmas without knowing the whereabouts of his two young children.
On December 5, 2014, Thomas and Serena - then aged just four and five - were picked up from Harry's home by their mother, Jane Adare.
It was the last time Harry saw them.
"It was agreed we would share custody, a week in turns. We agreed shared parental responsibility," Harry told Mamamia earlier this year.
"The end of term before Christmas 2014 was the last time I saw my kids.
"With that, they were gone. I had a scheduled call with them on Monday. It went to message bank. My scheduled call on Wednesday went to message bank too."
Harry believed his children may have been taken to Europe by their mother, who holds dual-citizenship in the UK. For three years, Thomas and Serena were not enrolled in any schools and their Medicare cards had not been used. Harry set up a Facebook page to continue the search for his young children.
But on Wednesday, the Australian Federal Police knocked on his door and told him his children had been found and would be returning home the very next day.
According to Daily Mail, Harry's children - now aged eight and nine - were living in the Sunshine Coast hinterland with their mother, just 150 kilometres from where they were last seen.
"Thank you so much for all your support," Harry wrote on Facebook, sharing the news.