A year ago a little five-year-old boy named Baylin began transitioning into a girl named Briella, fully supported by parents Kirra and Scott Carmichael. Thankfully Baylin was at a so-called Safe School, one which had adopted an inclusive program of tolerance and acceptance with a focus on sexuality and gender identity.
Despite being at a Safe School, Baylin initially found it difficult to fit in on the school yard. "The boys didn't want to play with Briella," her mum told Channel Seven's Sunday Night program last night. "Because she was a bit different. The girls didn't want to play with Briella because on the outside she looked like a boy."
The school, located on the outskirts of Melbourne, facilitated Baylin's transition into Briella at just five years of age and now she is a happy little girl with lots of friends, enjoying life as the person she was born to be. "All the kids were really excited for her to come to school," Kirra said. "And Safe Schools said, 'What would you do if you see Briella sitting by herself or feeling sad', and the kids were like, 'Oh, I'd go up and cuddle her and say that she can play with me'. Like it was honestly – I had to hold back the tears – it was so sweet."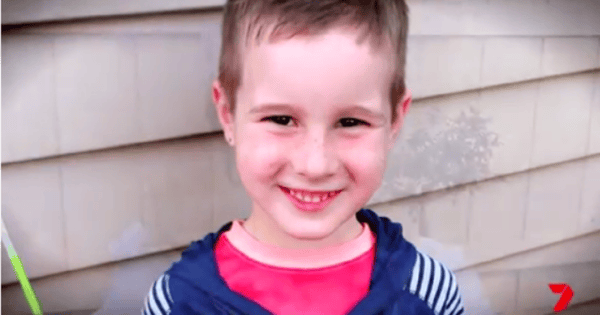 Briella's parents say that son Baylin was always different and obsessed with "girl" things. They thought it was just a phase but dad Scott says they realised Baylin wanted to be a girl when he came home from work one day and found that Baylin had tried to pull his penis off.
"And yeah, that was probably the most heartbreaking think I've ever seen in my life."
"Baylin went on to tell me that she wanted it gone. 'I want it gone Mum'," recalled Kirra. "'I'm a girl, Mum'."
Kirra says Baylin stopped drinking at school to avoid having to go to the bathroom because she didn't want to use the boy's toilets.