Brie Larson's subtle disapproval when handing Casey Affleck the Oscar for Best Actor didn't go unnoticed by the audience and viewers last month.
The actress and advocate for sexual abuse victims didn't react with the same warmth and enthusiasm as most presenters on awards nights. Larson instead responded with what can best be described as a silent protest to Casey's win after sexual harassment allegations were made against him in 2010.
Now, the 27-year-old has addressed her decision to not clap for the actor, speaking to Vanity Fair at the Hollywood premiere of Kong: Skull Island on Wednesday.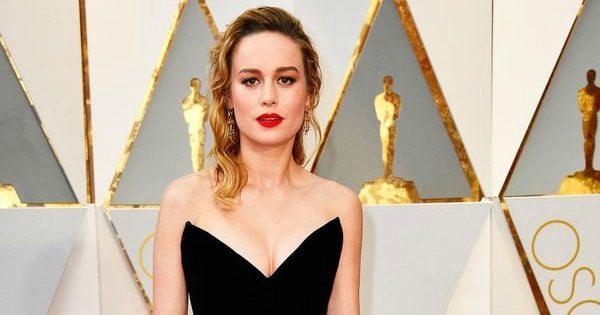 "I think that whatever it was that I did onstage kind of spoke for itself," she said in response to the reporter's question about the night.
"I've said all that I need to say about that topic."
Then in an interview on US talk show Live With Kelly on Thursday morning, Larson told the hosts that she does not remember the event, seemingly as a way of ending the conversation.
"I am grateful it was televised because I have no memory of it," she told Kelly Rippa and Christian Slater.
Listen: This year's Oscars ceremony was the most boring in history... until it wasn't (post continues after audio).

It's an unsurprising answer from the woman who hasn't publicly spoken of her disdain for 41-year-old Affleck and only hinted at it in her encounters with him.
Larson first was confronted with Affleck on stage at the Golden Globes where his Best Actor win appeared to come as a shock.
She handed the Machester By The Sea actor his award, but offered no warmth, hug or even a clap.