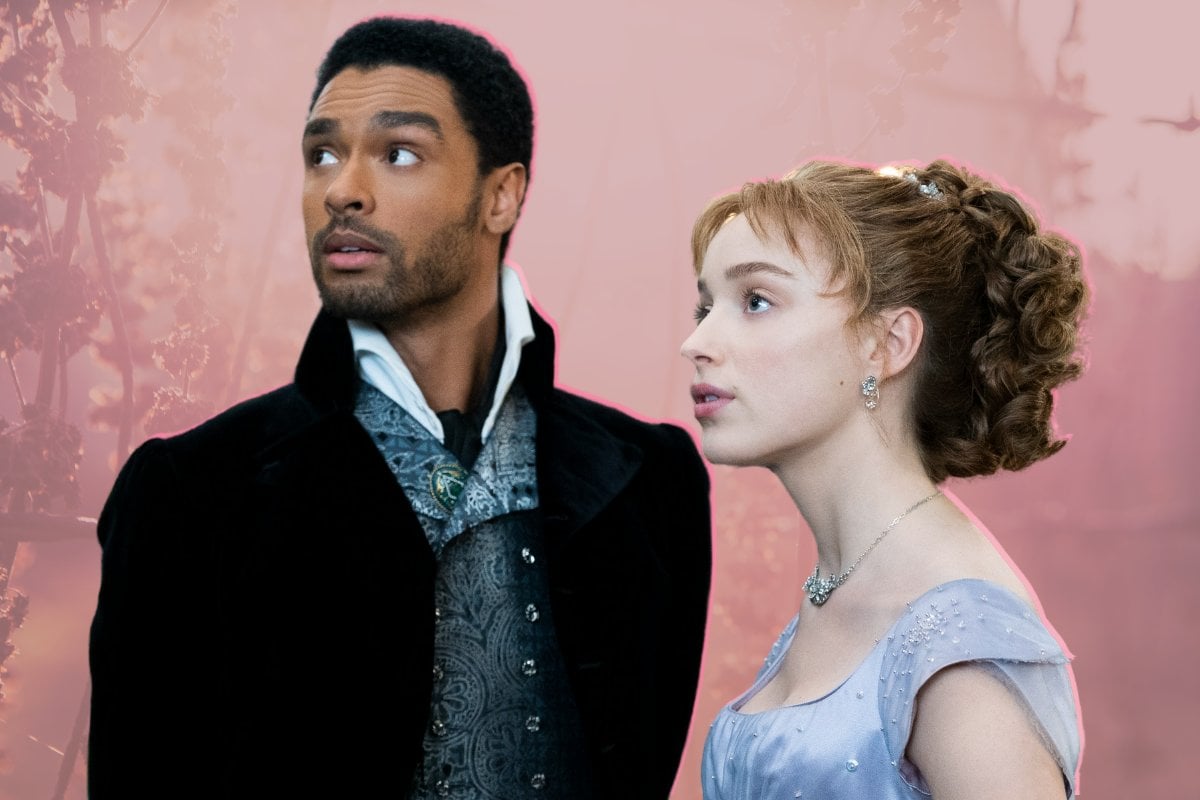 Warning: This article contains spoilers for Bridgerton. If you haven't watched it already, go binge it immediately and then come back to read this. 
Netflix's Regency-era period drama Bridgerton had major expectations, and lucky for all of us, it lived up to them all.
The show's eight-part first season focused on the competitive world of London high society's 'marriage season', where debutantes were presented at court and tried really hard to find a husband.
The eldest daughter of the Bridgerton family, Daphne, begins the season promisingly, but her protective older brother Anthony straight up ruins her chances of finding a decent husband by dissuading suitors he doesn't see fit. Which is basically everyone.
Watch: The Bridgerton trailer. Post continues below video.
But then Daphne meets brooding Simon Basset, the Duke of Hastings, who has sworn to never marry or have children. They fake a courtship for mutual benefit, until suddenly it doesn't feel very... fake.
There's also a juicy gossip column from a 1813, British version of Gossip Girl, string quartet versions of recent top 40 songs and lots of sex.
It's bloody spectacular.
And very bingeable, which has now presented a problem. Because we're done with the show and we need more. Will we be getting it?
Heck yeah we will.
Netflix has officially confirmed Bridgerton will be back for a second season. 
And more importantly, the city's gossip queen Lady Whistledown has done so too.
Dear Readers, I dare say this may be the most exciting edition of my column yet... pic.twitter.com/jwOJwl6zQi

— Bridgerton (@bridgerton) January 21, 2021