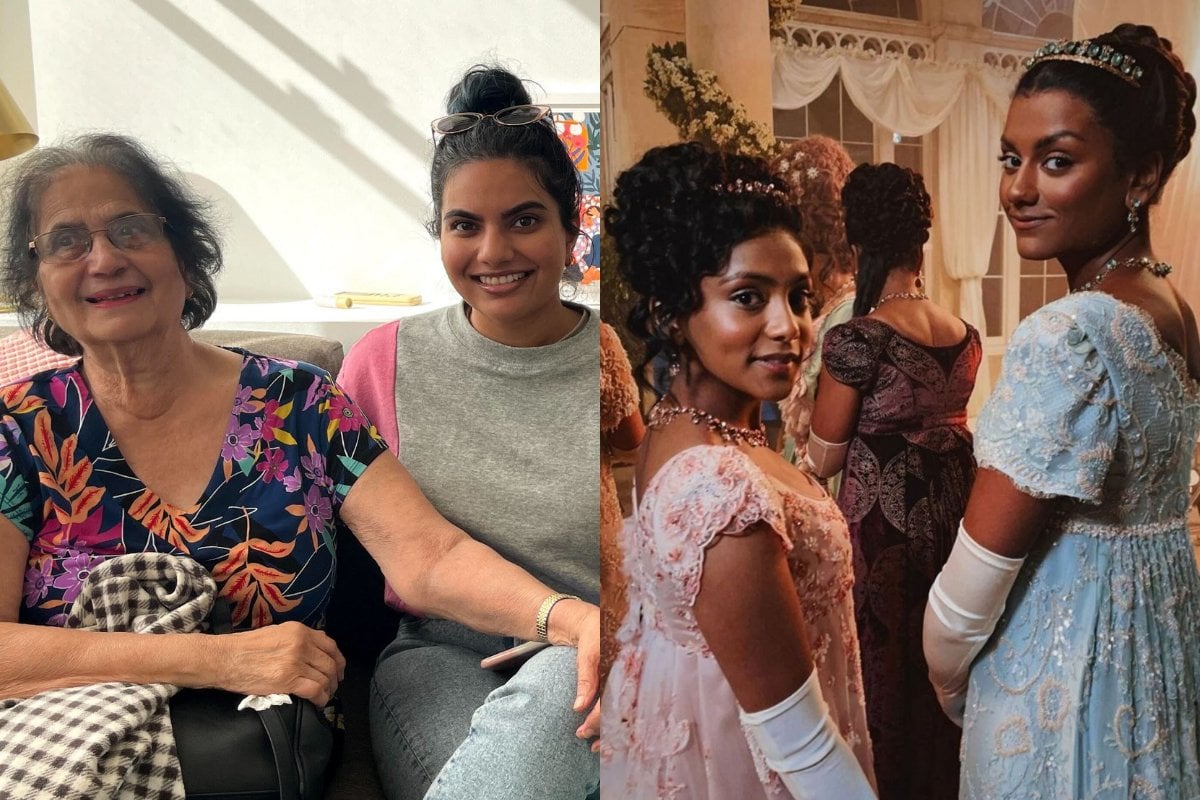 "I like how she actually looks Indian."
This was a comment my 83-year-old Nana made while she, my mum and I were nestled on the couch watching the second season of Netflix's period drama Bridgerton.
The female lead this season is played by British actress Simone Ashley, who was born to Indian Tamil parents. 
I talked about watching Bridgerton with my family on Mamamia's daily pop-culture podcast The Spill, and got a lot of messages from women who both agreed and disagreed with this comment and both stances are correct. 
"There's no such thing as 'actually looking Indian'." 
Indian people encompass a variety of different cultures. We all look different, we all eat different foods, we all practice different religions. It's one of the most diverse nations on the planet. 
However, when I heard the words "I like how she actually looks Indian", I straight away knew what my Nana meant - she looked like us. 
Seeing a beautiful, dark-skinned woman portray a leading character was something I, my mum and my Nana had never seen before, and that includes Bollywood films. This season of Bridgerton showcased the most realistic representation of a relatable Indian character and it set the precedent for future films and TV that wish to encompass diversity to this level of authenticity.