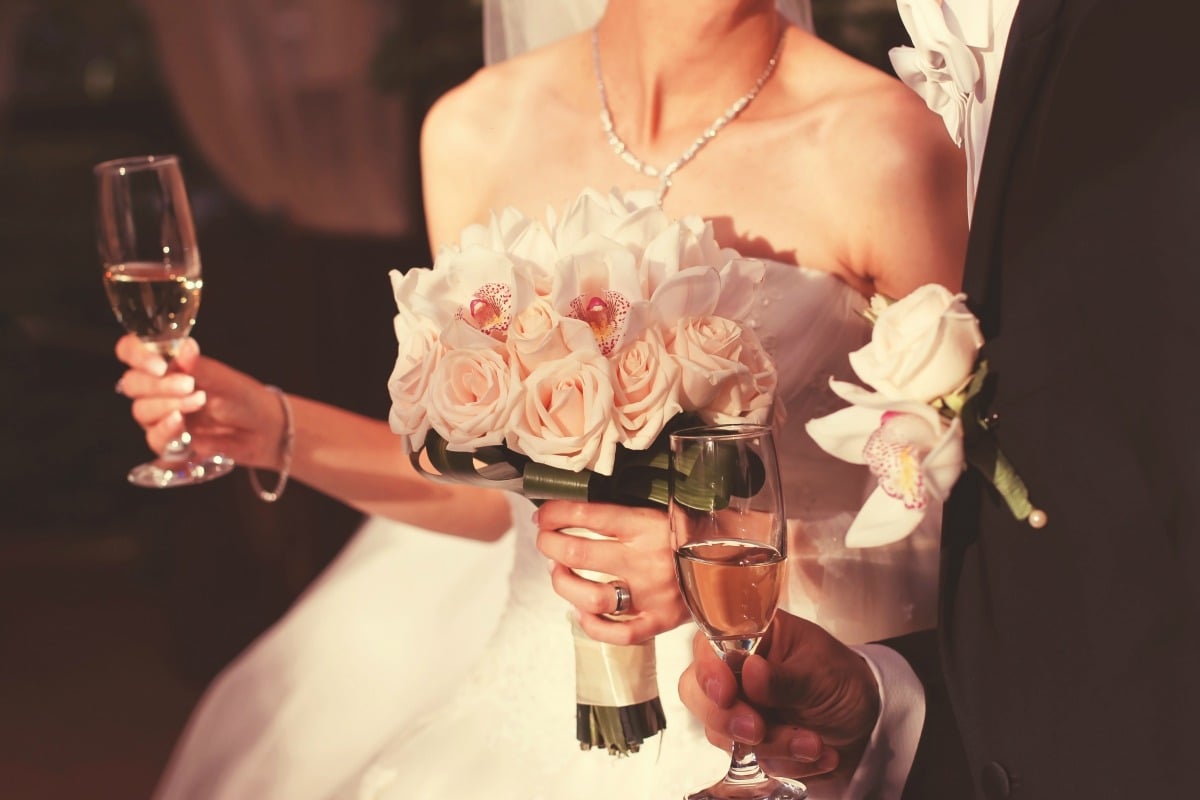 A bride who took the dramatic step of kicking her own sister out of her wedding reception for what she deemed a "selfish" speech has found out that she was in fact being the selfish one.
Taking to the Reddit thread "Am I The Asshole", the newlywed woman explained that during her sister's maid of honour speech "she brought up her depression and how my husband supported her through it and how 'in that moment, I knew he was the one for throwaway…' (so cliche!)."
Whoa.
If the bride hasn't specified your outfit colour already, can you wear white?
The bride went on to complain that it was "super inappropriate to bring up a mental illness during a wedding speech" (which is apparently a wedding rule, okay?) and and that "the entire speech was about her at MY wedding".
The woman was also upset that "90 per cent of the guest congratulated her afterwards and talked about how 'strong' she was". (Yes, those quote marks were already placed there…)
"Nobody was paying attention to me, at my own wedding! Sorry if I sound selfish, but in my opinion there is a time and a place for this sort of thing," she continued.
So the bride did the only thing she thought fit – took her sister aside and told her that was being "disruptive and selfish" and asked her to leave… the wedding. Immediately. And then locked the door on her way out. (We can't confirm if that happened but it seems likely.) 
The bride added: "She was really upset but just left without arguing. My parents agree with me, but my husband and all of my close friends think I was way too harsh. Am I the asshole?"
And look we don't want to be rude but since you asked – yes.
Reddit was quick to take the woman to task, branding her "super jealous" and a "narcissist".
"'Nobody was paying attention to me!' Never has one sentence defined my resentment for weddings and wedding culture so perfectly," one replied.