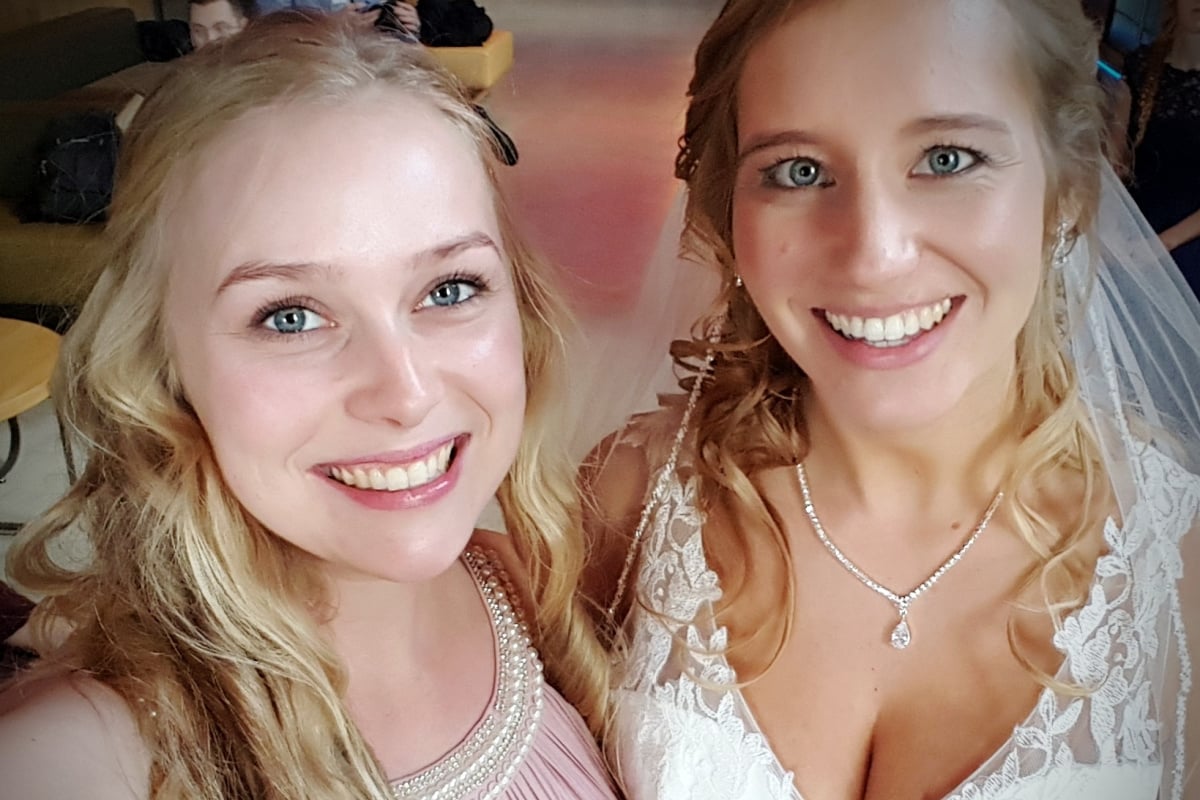 Long after a wedding is done, wedding photos live on.
They capture the day in all its glory, so it makes sense that if it's your wedding day, you want to have good photos. Great photos, even, that you can look back on and reminisce.
But considering it's about love and celebration and happiness… is making some of the most important people in your lives feel shitty just so you can have 'symmetrical' wedding photos all that important?
Uh oh. We share the worst requests we've ever received as a bridesmaid. Post continues below video.
No, it is not.
But one maid of honour has shared how her friend of nearly 30 years made her an (unsolicited) fitness plan so she'd drop 9-14 kilograms before the wedding.
The 33-year-old MOH posted to Reddit to ask for advice on how to handle to situation.
"My friend is a personal trainer and just got engaged to another personal trainer. All of their friends were met through the gym they both work at. I have known her since we were both 5. I am not a personal trainer."
The woman said she was a US size 10 – which is an Australian size 14, a.k.a bang on average.
"I'm very comfortable with who I am, and my doctor is too," she continued, before explaining how her friend had asked her to lose weight.
"Tonight she called me with the "best" news. Her fiancé and her are putting together a great workout and meal plan together for me. They figure if I drop 20-30lbs, the wedding pictures will be more 'symmetric'.
"She was so happy and excited, like she was doing me a favour… I wasn't even sure what to say so I just hung up and haven't responded. I am completely flabbergasted.
"This isn't a situation where I constantly bitch about my weight and then get mad when someone offers to help. I've never ask for help, I've never mentioned wanting to lose weight… They both just kind of took it upon themselves to 'help me'."